Code to the beat of your own drum during Black History Month 2023
When we think about a celebration, we also think about how important it is to be intentional about sound. And with this month of February being a celebration of Black history in the USA, we want to help you make some noise to amplify the voices, experiences, and achievements of the Black community.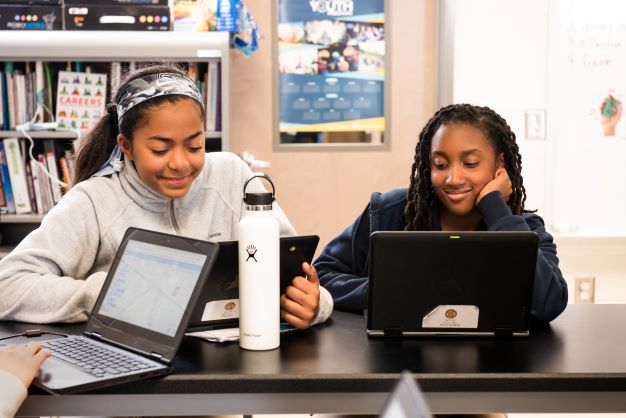 From the past and present, to those still to come in the future, countless remarkable achievements have been made by Black individuals who have chosen to move to the beat of their own drum. Music and sound can be tools to tell stories, to express ourselves, to promote change, to celebrate, and so much more. So take some time this month to make your own music with your young coders and start dancing.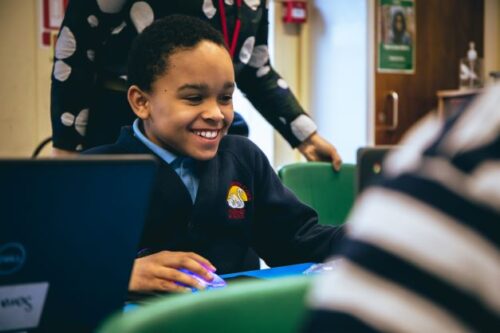 Of course, choosing to dance is not the same as choosing to devote your life to the equality and freedom of all people. But it reminds us that you can incite change by choosing to do what is right, even when you feel like you're the only one moving to the music. It won't be long before you see change and meet people you resonate with, and a new sound will develop in which everyone can find their rhythm.
So join us this month as we explore the power of code and music to celebrate Black History Month.
Projects to help you find your rhythm
We've selected three of our favourite music-related projects to help you bring a joyful atmosphere to your coding sessions this month. All of the projects are in Scratch, a programming language that uses blocks to help young people develop their confidence in computer programming while they experiment with colours and sounds to make their own projects.
Find your rhythm with this clicker game where you earn points by playing the drums in different venues. The project is one of our Explore projects and it includes step-by-step instructions to help young creators develop their skills, confidence, and interest in programming. This makes it a great option for beginners who want to get started with Scratch and programming.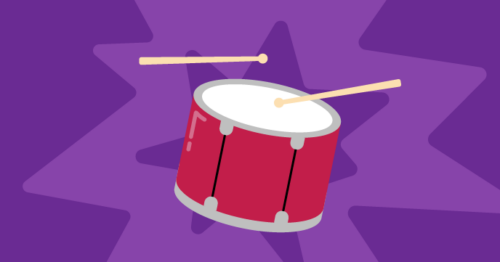 Code to the beat of your own drum — or any instrument you like. Use this project to create your own virtual musical instrument and celebrate a Black musician you admire. For young people who have some experience with Scratch, they may enjoy expressing themselves with this Design project. Our Design projects give young people support to build on their experience to gain more independence coding their own ideas.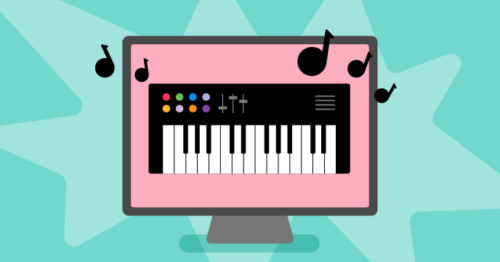 Can you keep up with the beat? Prove it in this game where you play the notes of a song while they scroll down the screen. You could choose to include a song associated with a moment in Black history that is meaningful to you. This project is a great opportunity for young people to expand their programming knowledge to create lists, while they also test their reaction skills with a fun game.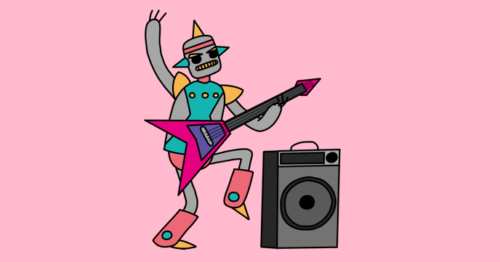 For young creators who want to create projects that don't involve music or sound, check out these projects which can help you to:
Let us know how you're celebrating Black History Month in your community on Twitter, LinkedIn, Facebook, or Instagram all month long!
Black stories to inspire you to move
Learn about our partnership with Team4Tech and Kenya Connect, with whom we are empowering educators and students in rural Kenya to use the power of coding and computing to benefit their communities.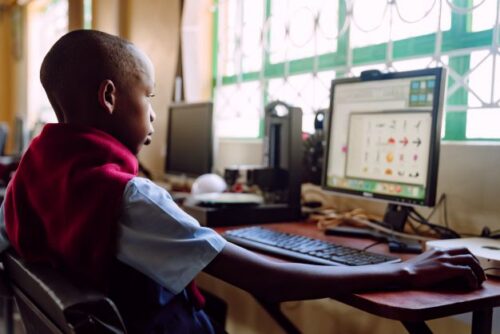 I Belong in Computer Science: Salome Tirado Okeze
Meet Salome, a computer science student from the UK who shares her experiences and advice for young people interested in finding out where computer science can lead them. Salome was one of the first people we interviewed for our 'I belong' campaign to celebrate young role models in computer science.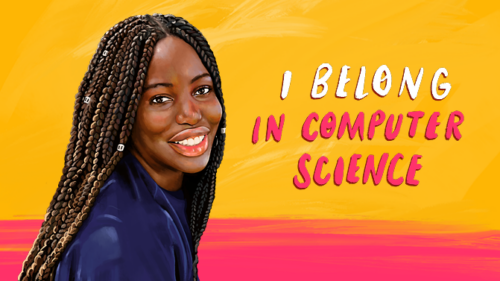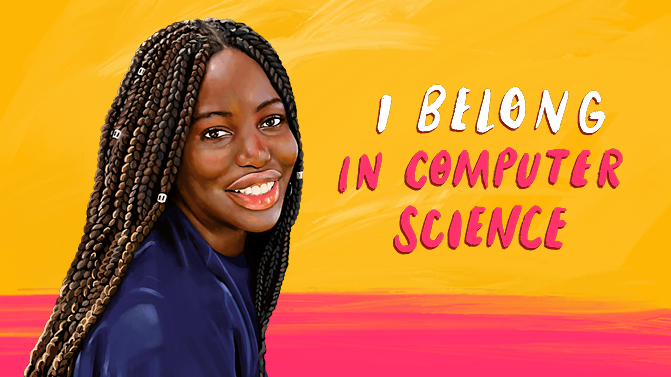 Research to help set the tone
We believe that creating inclusive and equitable learning environments is essential to supporting all young people to see computer science as an opportunity for them. To help engage young people, especially those who are underrepresented in computer science classrooms, we are carrying out research with teachers to make computing culturally relevant. Our work promoting culturally relevant pedagogy in educational settings in England has been impacted by projects of many US researchers who have already contributed heavily to this area. You can learn about two of these projects in this blog post.
Educators who want to find out how they can use culturally relevant pedagogy with their learners can download our free guidelines today.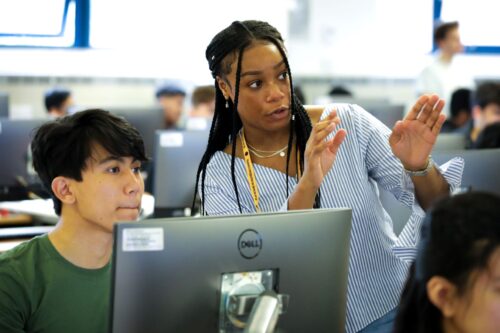 We would also like to invite you to our monthly research seminar on 7 February 2023, when we will be joined by Dr Jean Salac who will be sharing their research on Moving from equity to justice in computing instruction for youth. Dr Salac's session is part of our current series of seminars that centres on primary school (K–5) teaching and learning of computing. The seminars are free and open to everyone interested in computing education. We hope to see you there!