Take part in our research study to develop culturally relevant Computing resources for primary schools
We are looking for primary schools in England to get involved in our new research study investigating how to adapt Computing resources to make them culturally relevant for pupils. In a project in 2021, we created guidelines that included ideas about how teachers can modify Computing lessons so they are culturally relevant for their learners. In this new project, we will work closely with primary teachers to explore this adaptation process.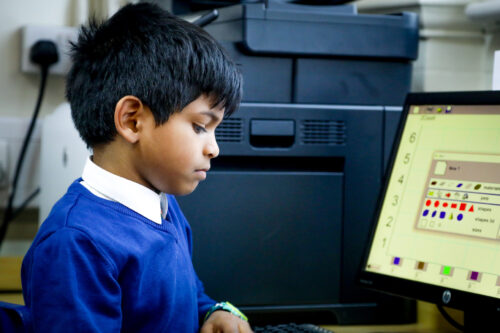 This project will help increase the education community's understanding of ways to widen participation in Computing. The need to do this is demonstrated (as only one example among many) by the fact that in England's 2017 GCSE Computer Science cohort, Black students were the most underrepresented group. We will investigate how resources adapted to be culturally relevant might influence students' ideas about computing and contribute to their sense of identity as a "computer person".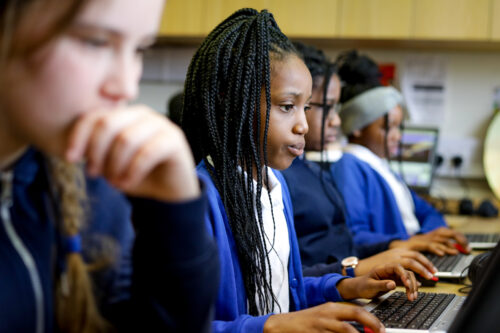 This study is funded by the Cognizant Foundation and we are grateful for their generous support. Since 2018, the Cognizant Foundation has worked to ensure that all individuals have equitable opportunities to thrive in the jobs driving the future. Their work aligns with our mission to enable young people to realise their full potential through the power of computing and digital technologies.
What will taking part in the project involve?
This project about culturally adapted resources will take place between October 2022 and July 2023. It draws from ideas on how to bridge the gap between academic research and classroom teaching, and we are looking for 12 primary teachers to work closely with our researchers and content writers in three phases using a tested co-creation model.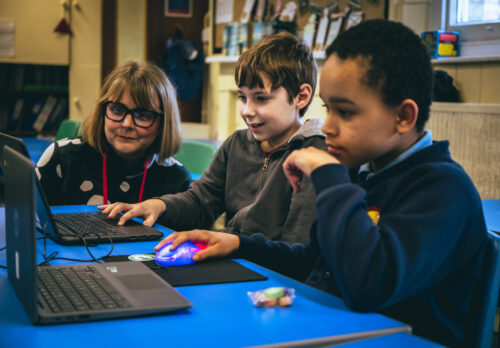 By taking part, you will gain an excellent understanding of culturally relevant pedagogy and develop your knowledge and skills in delivering culturally responsive Computing lessons. We will value your expertise and your insights into what works in your classroom, and we will listen to your ideas.
Phase 1 (November 2022)
We will kick off the project with a day-long workshop on 2 November at our head office in Cambridge, which will bring all the participating teachers together. (Funding is available for participating schools to cover supply costs and teachers' travel costs.) In the workshop, we will first explore what culturally relevant and responsive computing means. Then we will work together to look at a half-term unit of work of Computing lessons and identify how it could be adapted. After the workshop day, we will produce an adapted version of the unit of work based on the teachers' input and ideas.
Phase 2 (February to March 2023)
In the Spring Term, teachers will deliver the adapted unit of work to their class in the second half of the term. Through a survey before and after the set of lessons, students will be asked about their views of computing. Throughout this time, the research team will be available for online support. We may also visit your school to carry out an observation of one of the lessons.
Phase 3 (April to May 2023)
During this phase, the research team will ask participating teachers about their experiences, and about whether and how they further adapted the lessons. Teachers will likely spend 2 to 3 hours in either April or May sharing their insights and recommendations. After this phase, we will analyse the findings from the study and share the results both with the participating teachers and the wider computing education community.
Who are we looking for to take part in this study?
For this study, we are looking for primary teachers who teach Computing to Year 4 or Year 5 pupils in a school in England.
You may be a generalist primary class teacher who teaches all subjects to your year group, or you may be a specialist primary Computing teacher
To take part, your pupils will need access to desktop or laptop computers in the Spring Term, but your school will not need any specialist hardware or software
You will need to attend the in-person workshop in Cambridge on Wednesday 2 November and commit to the project for the rest of the 2022/2023 academic year; funding is available for participating schools to cover supply costs and teachers' travel costs
Your headteacher will need to support your participation in the study
We will also give preference to schools with culturally diverse catchment areas.
Apply today to get involved
If you are an interested teacher, please apply to take part in this project by the closing date of Monday, 3 October. If you have any questions, email us at research@raspberrypi.org.