Implementing culturally responsive computing teaching in schools in England
Since last year, we have been investigating culturally relevant pedagogy and culturally responsive teaching in computing education. This is an important part of our research to understand how to make computing accessible to all young people. We are now continuing our work in this area with a new project, bridging our research team here at the Foundation and the team at the Raspberry Pi Computing Education Research Centre, which we jointly created with the University of Cambridge in its Department of Computer Science and Technology.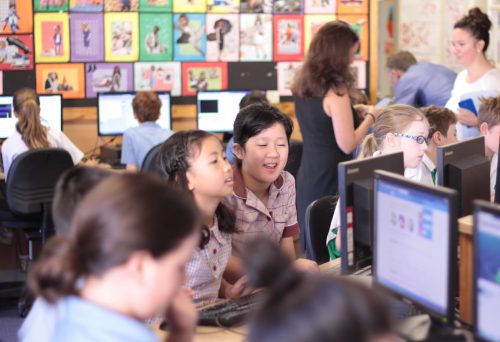 Across both organisations, we've got great ambitions for the Centre, and I'm delighted to have been appointed as its Director. It's a great privilege to lead this work.
What do we mean by culturally relevant pedagogy?
Culturally relevant pedagogy is a framework for teaching that emphasises the importance of incorporating and valuing all learners' knowledge, ways of learning, and heritage. It promotes the development of learners' critical consciousness of the world and encourages them to ask questions about ethics, power, privilege, and social justice. Culturally relevant pedagogy emphasises opportunities to address issues that are important to learners and their communities.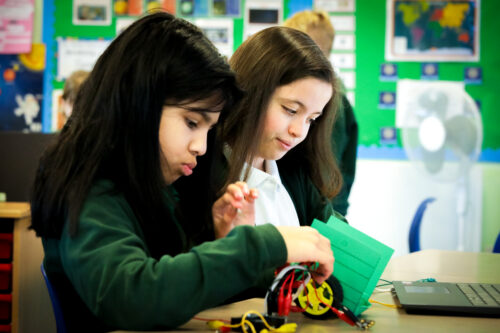 Culturally responsive teaching builds on the framework above to identify a range of teaching practices that can be implemented in the classroom. These include:
Drawing on learners' cultural knowledge and experiences to inform the curriculum
Providing opportunities for learners to choose personally meaningful projects and express their own cultural identities
Exploring issues of social justice and bias
The story so far
The overall objective of our work in this area is to further our understanding of ways to engage underrepresented groups in computing. In 2021, funded by a Special Projects Grant from ACM's Special Interest Group in Computer Science Education (SIGCSE), we established a working group of teachers and academics who met up over the course of three months to explore and discuss culturally relevant pedagogy. The result was a collaboratively written set of practical guidelines about culturally relevant and responsive teaching for classroom educators.
The video below is an introduction for teachers who may not be familiar with the topic, showing the perspectives of three members of the working group and their students. You can also find other resources that resulted from this first phase of the work, and read our Special Projects Report.
We're really excited that, having developed the guidelines, we can now focus on how culturally responsive computing teaching can be implemented in English schools through a new, related project supported by funding from Google. This funding continues Google's commitment to grow the impact of computer science education in schools, which included a £1 million donation to support us and other organisations to develop online courses for teachers.
The next phase of work
In our new project, we want to learn from practitioners how culturally responsive computing teaching can be implemented in classrooms in England, by supporting teachers to plan activities, and listening carefully to their experiences in school. Our approach is similar to the Research-Practice-Partnership (RPP) approach used extensively in the USA to develop research in computing education; this approach hasn't yet been used in the UK. In this way, we hope to further develop and improve the guidelines with exemplars and case studies, and to increase our understanding of teachers' motivations and beliefs with respect to culturally responsive computing teaching.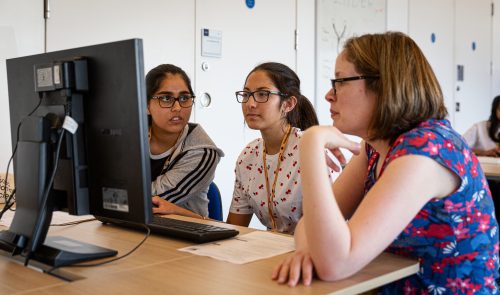 The pilot phase of this project starts this month and will run until December 2022. During this phase, we will work with a small group of schools around London, Essex, and Cambridgeshire. Longer-term, we aim to scale up this work across the UK.
The project will be centred around two workshops held in participating teachers' schools during the first half of the year. In the first workshop, teachers will work together with facilitators from the Foundation and the Raspberry Pi Computing Education Research Centre to discuss culturally responsive computing teaching and how to make use of the guidelines in adapting existing lessons and programmes of study. The second workshop will take place after the teachers have implemented the guidelines in their classroom, and it will be structured around a discussion of the teachers' experiences and suggestions for iteration of the guidelines. We will also be using a visual research methodology to create a number of videos representing the new knowledge gleaned from all participants' experiences of the project. We're looking forward to sharing the results of the project later on in the year.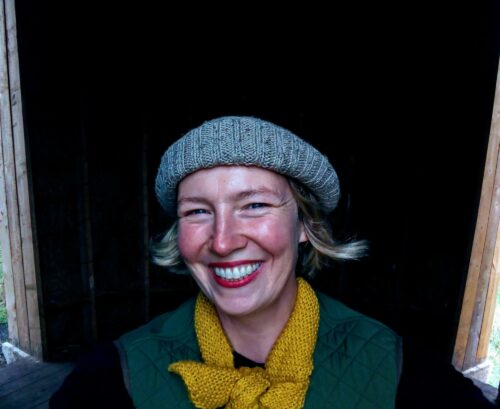 We're delighted that Dr Polly Card will be leading the work on this project at the Raspberry Pi Computing Education Research Centre, University of Cambridge, together with Saman Rizvi in the Foundation's research team and Katie Vanderpere-Brown, Assistant Headteacher, Saffron Walden County High School, Essex and Computing Lead of the NCCE London, Hertfordshire and Essex Computing Hub.
More about equity, diversity, and inclusion in computing education
We hold monthly research seminars here at the Foundation, and in the first half of 2021, we invited speakers who focus on a range of topics relating to equity, diversity, and inclusion in computing education.
As well as holding seminars and building a community of interested people around them, we share the insights from speakers and attendees through video recordings of the sessions, blog posts, and the speakers' presentation slides. We also publish a series of seminar proceedings with referenced chapters written by the speakers.
You can download your copy of the proceedings of the equity, diversity, and inclusion series now.