Online training
We recently launched a new way for people to learn about computing with the Raspberry Pi Foundation: free online training courses, available to anyone, anywhere in the world!
We're working on adding more courses to this list, so sign up to our Education newsletter, and be the first to hear about it when we have something new on offer.
Current Courses
Object-oriented programming in Python: create your own adventure game
4 weeks, 2-3 hrs/week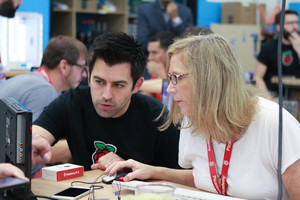 Learn object-oriented programming principles by creating your own text-based adventure game in Python. This online course will introduce you to the principles of object-oriented programming in Python, showing you how to create objects, functions, methods, and classes.
You'll then use what you learn to create your own text-based adventure game. If you're an educator, you'll also be able to develop ideas for using object-oriented programming in your classroom.
Teaching Physical Computing with Raspberry Pi and Python
4 weeks, 2-3 hrs/week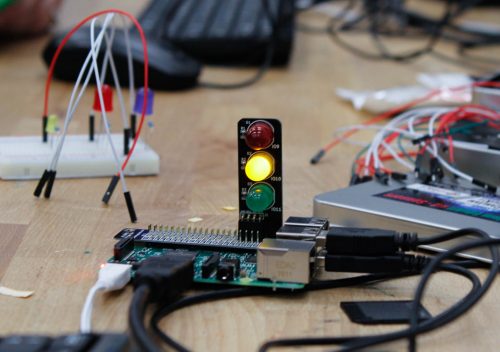 Over four weeks, you'll develop your knowledge of simple electronics and computing, setting up your Raspberry Pi and writing your first program using the Python programming language.
You'll apply your new-found knowledge to a series of challenges, including controlling an LED with Python, using a button press to control a circuit, and making a game using a button and an LED.
Teaching Programming in Primary Schools
4 weeks, 2-3 hrs/week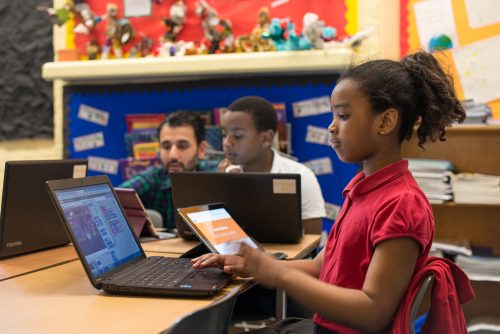 This four-week course provides a comprehensive introduction to programming, and is designed for primary or K-5 teachers who are not subject specialists. During the course, we'll introduce you to key programming concepts.
You'll have the chance to apply your understanding through working on projects, both unplugged and on a computer, using the Scratch programming language. Discover common mistakes and pitfalls, and develop strategies to fix them.