Celebrate Black history this month with code!
For those of us living in the USA, February is Black History Month, our month-long celebration of Black history. This is an occasion to highlight the amazing accomplishments of Black Americans through time. Simply put, the possibilities are endless! Black history touches every area of our lives, and it is so important that we seize the opportunity to honor Black freedom fighters who fought for the equality and freedom of ALL people.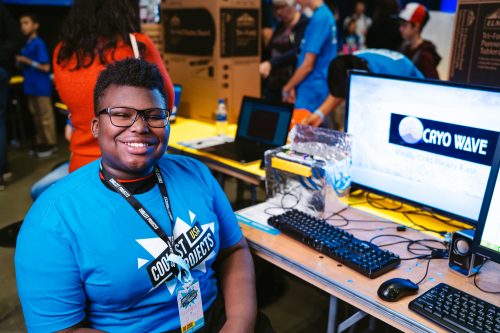 That's why we encourage you to join us in celebrating Black History Month with the help of free, specially chosen coding and computing education resources. We've got something for everyone: whether you're a learner, an educator, a volunteer, or any lover of tech, everyone can participate.
For learners: Celebrate Black History Month with free coding resources
This month, we want to empower young people to think about how they can use code as a tool to celebrate Black history with innovation and creativity. We've designed a project card listing the perfect projects to jumpstart young learners' imagination:
There are projects for beginner coders, as well as intermediate and advanced coders, in Scratch, Python, HTML/CSS, and Ruby plus Raspberry Pi.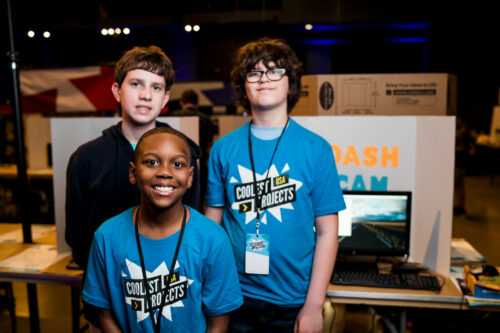 For educators: Support Black learners and their communities
We're working on research to better understand how to support the Black community and other underrepresented communities to engage with computer science.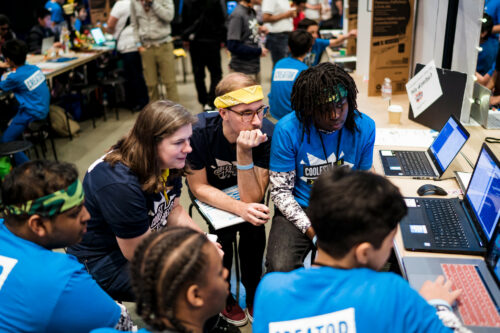 Take some time this month to explore the following resources to make sure we're growing into a more diverse and inclusive community:
Culturally relevant pedagogy guide: We've worked with a group of teachers and researchers to co-create a guide sharing the key elements of a culturally relevant and responsive teaching approach to curriculum design and teaching in the classroom. Download the guide to see how to teach computing and computer science in a way that values all your learners' knowledge, ways of learning, and heritage.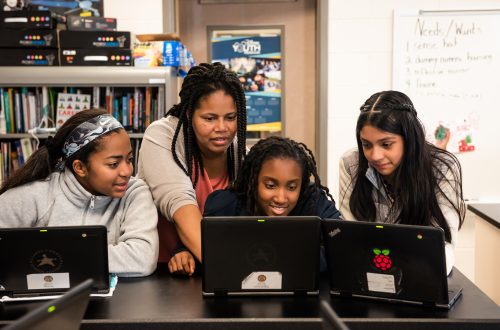 For everyone: Listen to Black voices
Uplifting Black voices is one of the best things we can all do this February in observance of Black History Month. We've had the privilege of hearing from members in our community about their experiences in tech, and their stories are incredibly insightful and inspiring.
Community stories: Yolanda Payne

Meet Yolanda Payne, a highly regarded community member from Atlanta, Georgia who is passionate about connecting young people in her community to opportunities to create with technology.

Community stories: Avye

Meet Avye, an accomplished 13-year old girl who is taking the world of robotics by storm and works to help other girls get involved too.
Happy Black History Month! Share with us on Twitter, LinkedIn, Facebook, or Instagram how you're celebrating in your community.