Pioneers winners: Make it outdoors challenge
To everyone's surprise, the sun has actually managed to show its face this summer in Britain! So we're not feeling too guilty for having asked the newest crop of Pioneers to Make it outdoors. In fact, the 11- to 16-year-olds that took part in our second digital making challenge not only made things that celebrate the outdoors – some of them actually carted their entire coding setup into the garden. Epic!
The winners
We set the challenge to Make it outdoors, and our theme winners HH Squared really delivered! You best captured the spirit of what our challenge was asking with your fabulous, fun-looking project which used the outdoors to make it a success. HH Squared, we loved Pi Spy so much that we may have to make our own for Pi Towers! Congratulations on winning this award.
Watching all the entry videos, our judges had the tricky task of picking the top of the pops from among the projects. In additon to 'theme winner', we had a number of other categories to help make their job a little bit easier:
We appreciate what you're trying to do: We know that when tackling a digital making project, time and tech sometimes aren't in your favour. But we still want to see what you've got up to, and this award category recognises that even though you haven't fully realised your ambition yet, you've made a great start. *And*, when you do finish, we think it's going to be awesome. Congratulations to the UTC Bullfrogs for winning this award – we can't wait to see the final project!
Inspiring journey: This category recognises that getting from where you've started to where you want to go isn't always smooth sailing. Maybe teams had tech problems, maybe they had logistical problems, but the winners of this award did a great job of sharing the trials and tribulations they encountered along the way! Coding Doughnuts, your project was a little outside the box IN a box. We loved it.
Technically brilliant: This award is in recognition of some serious digital making chops. Robot Apocalypse Committee, you owned this award. Get in!
Best explanation: Digital making is an endeavour that involves making a thing, and then sharing that thing. The winners of this category did a great job of showing us exactly what they made, and how they made it. They also get bonus points for making a highly watchable, entertaining video. Uniteam, we got it. We totally got it! What a great explanation of such a wonderful project – and it made us laugh too. Well done!
The Judges' Special Recognition Awards
Because we found it so hard to just pick five winners, the following teams will receive our Judges' Special Recognition Award:
PiChasers with their project Auqa (yes, the spelling is intentional!)
Sunscreen Superstars, making sure we're all protected in the glorious British sunshine
Off The Shelf and their ingenious Underwater Canal Scanner
Glassbox, who made us all want Nerf guns thanks to their project Tin Can Alley
Turtle Tamers, ensuring the well-being of LEGO turtles around the world with their project Umbrella Empire
Winners from both our Make us laugh and Make it outdoors challenges will be joining us at Google HQ for a Pioneers summer camp full of making funtimes! They'll also receive some amazing prizes to help them continue in their digital making adventures.
Massive thanks go to our judges for helping to pick the winners!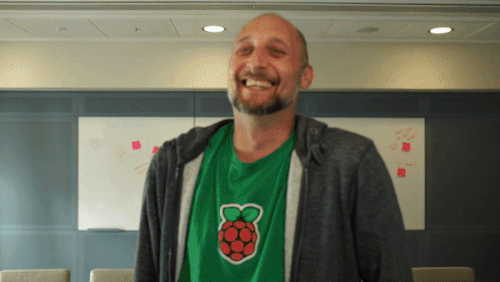 And for your next Pioneers challenge…
Ha, as if we're going to tell you just yet – we're still recovering from this challenge! We'll be back in September to announce the theme of the next cycle – so make sure to sign up for our newsletter to be reminded closer to the time.