Pioneers Winners: Make Us Laugh Challenge
After months of planning and making, we've come to the end of the first cycle of our new digital making programme for teenagers: it's time to announce the Pioneers winners!
We laid down the epic challenge of making us laugh. And boy, did the teams deliver. I can honestly say that my face hurt from all the laughing on judging day.
The judges
The aim was to find a group of judges with a varied mix of interests and skills. We were beyond chuffed to snag this awesome group:
Dr Lucy Rogers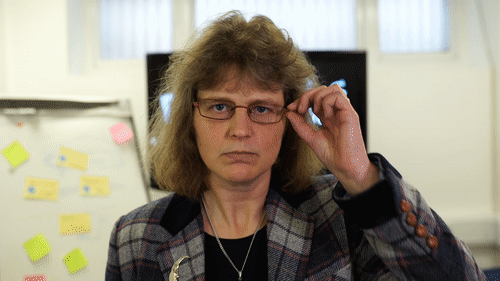 Dr Lucy Rogers transforms simple tech into cool gadgets, science into plain English, and problems into opportunities. She's a fellow of the Institution of Mechanical Engineers and author of the books 'It's ONLY Rocket Science' and the soon-to-be-published 'Wiring the IoT'. She's also a Raspberry Jam organiser, a judge on BBC's Robot Wars, and the person responsible for introducing Raspberry Pi-controlled animatronic dinosaurs to the Blackgang Chine Land of Imagination on the Isle of Wight.
Owen Daughtery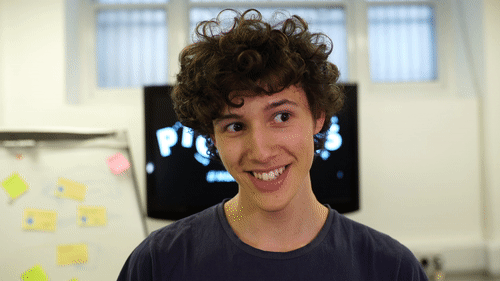 Owen Daughtery is a graduate of Raspberry Pi's Creative Technologists programme and an enthusiastic maker. You'll no doubt recognise him from our original Pioneers videos and his inability to say a certain phrase. When he's not making videos for us, or for his YouTube channel, Owen is also a skilled magician.
Bec Hill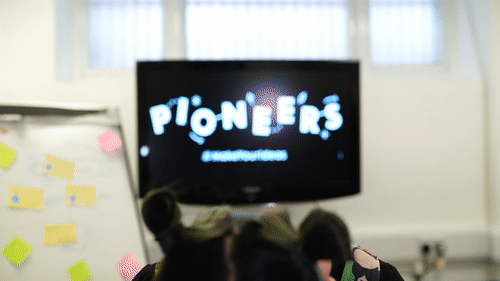 Comedian Bec Hill has a talent for incorporating arts and crafts into her stand-up routines, creating a unique and unforgettable comedy style that she calls 'paper-puppetry'. She's also creator of Pun Run, one half of entertainment duo Bec & Tom, and has voiced several characters for the newly released Mass Effect: Andromeda.
Maria Quevedo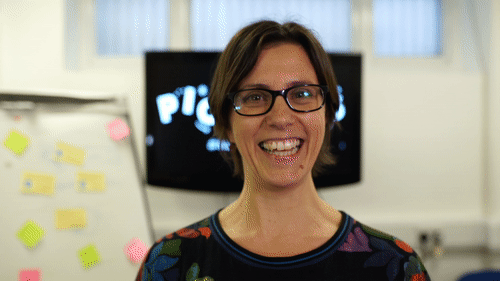 Maria Quevedo is the director of Code Club UK. She's amazing at yoga, cooks a mean Spanish tortilla, and originally hails from Argentina. She was also raised in a stationery shop, which is pretty much my dream. According to members of the Code Club team, Maria is delightfully calm under pressure…though she did fail to keep her cool when faced with judging the Pioneers winners.
The Pioneers winners
Congratulations to the theme-winning team The Technological Tricksters and their project, Singing Potato. As Bec explained in the video, this project made us laugh…a lot. And through our tears of laughter, we were pleased to see the use of several different skills, along with a killer Gollum impression.
Alongside the overall theme winner, we also awarded prizes for the following five categories:
Not forgetting…
Everyone was completely blown away by the projects we saw. And though we couldn't award every entry a prize, the judges agreed that the following four projects deserved special recognition rewards for their teams:
Electrocuting computer mouse
Our mean boss wouldn't let this one win (to be fair, we did say not to hurt anyone), but it genuinely made all the Raspberry Pi staff laugh which wins it a dishonourable mention from me. It was also a great hack of an electric fly trap. Well done Team Spark Wire…but maaaaybe try to be a little less lethal with your next submission.
And finally…
To everyone who took part in the first Pioneers challenge, thank you so much for your contributions, and congratulations on everything you achieved. You thrilled us with your tweets, emails, and final submissions, and we hope you also learned some great new skills and possibly made some new friends along the way. Massive thanks to our friends at the Shell Centenary Scholarship Fund for making Pioneers possible. Find out about their awesome work here.
The next Pioneers challenge is…
Shhh! It's still a secret. We're not announcing the new challenge until April, so keep your eyes on both the Pioneers website and our social accounts, and sign up to receive the Pioneers newsletter!
Until then, remember to always #MakeYourIdeas.