New free resources for young people to create 3D worlds with code in Unity
Today we're releasing an exciting new path of projects for young people who want to create 3D worlds, stories, and games. We've partnered with Unity to offer any young person, anywhere, the opportunity to take their first steps in creating virtual worlds using real-time 3D.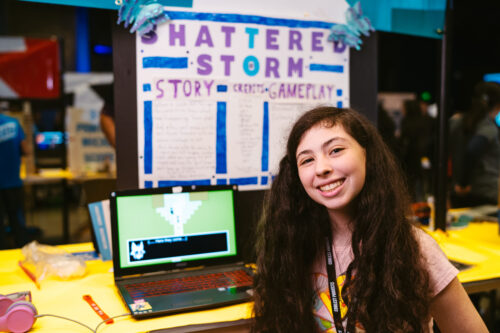 The Unity Charitable Fund, a fund of the Tides Foundation, has awarded us a generous grant for $50,000 to help underrepresented youth learn to use Unity, upleveling their skills for future career success.
Create a world, don't just explore it
Our new path of six projects for Unity is a learning journey for young people who have some experience of text-based programming and now want to try out building digital 3D creations.
Unity is the world's leading platform for creating and operating real-time 3D and is hugely popular for creating 3D video games and virtual, interactive worlds and stories. The best thing about it for young people? While professional developers use Unity to create well-known games such as Pokémon Brilliant Diamond and Shining Pearl and Among Us, it is also free for anyone to use.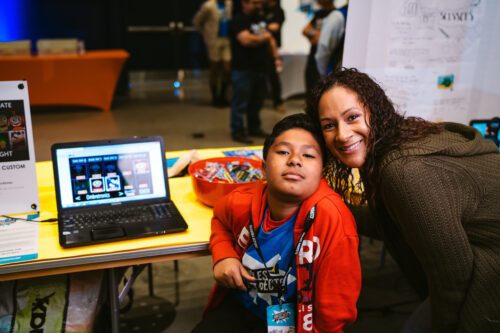 Young people who learn to use Unity can do more and more complex things with it as they gain experience. Many successful indie games have been made in Unity — maybe a young person you know will create the next indie game sensation!
For young people, our new project path is the ideal introduction to Unity. The new project path:
Is for learners who have already coded some projects in Python or another text-based language.
Introduces the Unity software and how to write code for it in the programming language C# (pronounced 'cee sharp').
Guides learners to create a 3D role playing game or interactive story that they can tailor to suit their imaginations. Learners gain more and more independence with each project in the path.
Covers common elements such as non-playable characters, mini games, and bonuses.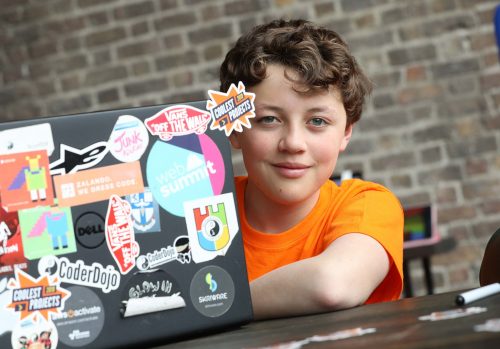 After young people have completed the path, they'll have:
Created their very own 3D video game or interactive story they can share with their friends and family.
Gained familiarity with key functions of Unity.
Built the independence and confidence to explore Unity further and create more advanced games and 3D worlds.
Young people gain real-world skills while creating worlds in Unity
Since Unity is a platform used by professional digital creators, young people who follow our new Unity path gain real-world skills that are sought after in the tech sector. While they learn to express their creativity with Unity, young people improve their coding and problem-solving skills and feel empowered because they get to use their imagination to bring their ideas to life.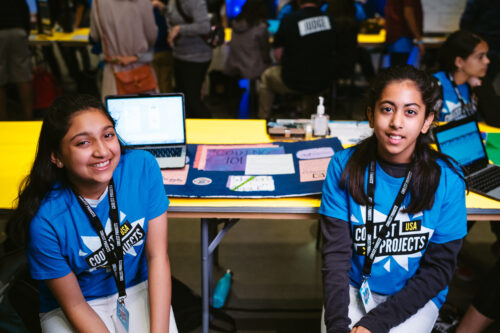 "Providing opportunities for underrepresented youth to learn critical tech skills is essential to Unity Social Impact's mission," said Jessica Lindl, Vice President, Social Impact at Unity. "We're thrilled that the Raspberry Pi Foundation's Unity path will allow thousands of student learners to take part in game design in an accessible way, setting them up for future career success."
What you need to support young people with Unity Real-Time 3D
The project path includes instructions for how to download and install all the necessary software to start creating with Unity.
Before they can start, young people will need to:
Have access to a computer with enough processing power (find out more from Unity directly)
Have downloaded and installed Unity Hub, from where they need to install Unity Editor and Visual Studio Community Edition
For club volunteers who support young people attending Code Clubs and CoderDojos with the new path, we are going to run two free online workshops in February. During the workshops, volunteers will be introduced to the path and the software setup, and we'll try out Unity together. Keep your eyes on the CoderDojo and Code Club blogs for details!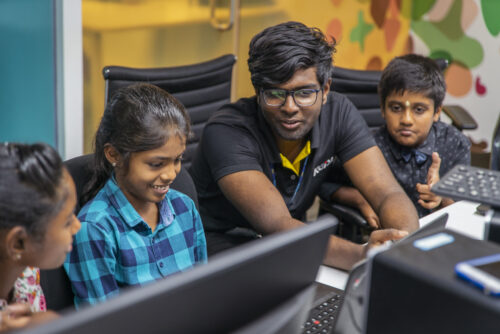 Club volunteers, if your participants are creating Blender projects, they can import these into Unity too.
Young people can share their Unity creations with the world through Coolest Projects
It's really exciting for us that we can bring this new project path to young people who dream about creating interactive 3D worlds. We hope to see many of their creations in this year's Coolest Projects Global, our free online tech showcase for young creators all over the world!