Calling all young tech creators: Get ready for Coolest Projects Global 2022
It's time to start your countdown! Young people from all over the world will soon be invited to share their digital creations at Coolest Projects Global 2022, our world-leading online technology showcase event for young creators. In mid-February, project registration opens for a new and improved, online-only experience.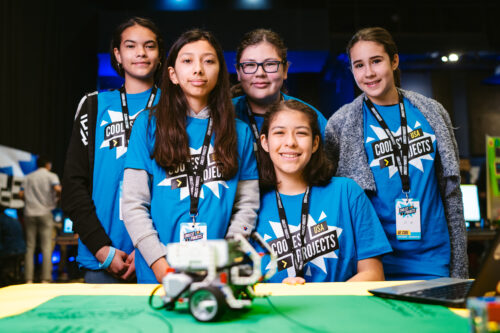 Through Coolest Projects Global, young creators can register their digital projects to share them with the world, represent their country, get some free swag, and maybe even win recognition from our special judges. And the best thing: Coolest Projects participants join a global community of awesome young tech creators who celebrate each other's accomplishments.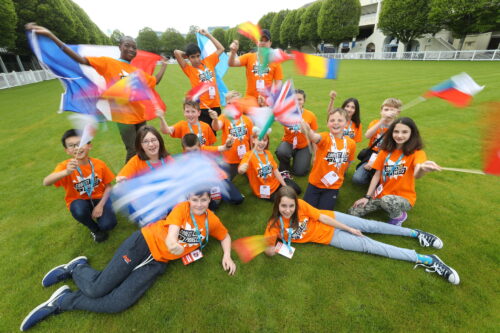 Here's what you should know about Coolest Projects Global
Coolest Projects Global is free and open to young creators up to 18 years old, working independently or in teams of up to 5 creators.
Creators of all skill levels are encouraged to participate. Coolest Projects is for young people who are beginners, or advanced, or anything in between.
Project registration opens on 14 February and stays open until 11 May.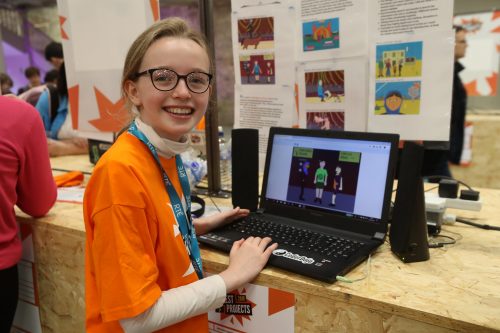 Projects can be registered in the following categories: Scratch, games, web, mobile apps, hardware, and advanced programming.
Judges will evaluate projects based on their coolness, complexity, design, usability, and presentation.
Coolest Projects Global is a completely free event for all participants, and it's entirely online.
What's new in 2022?
Coolest Projects is celebrating its TENTH YEAR of shining a light on young creators, so we have an extra special showcase lined up in 2022. All of these enhancements are the result of incredibly helpful feedback that past creators have shared. Here's a sneak peek at what you can look forward to:
Creators will receive project feedback from the judges after the celebration event in June. The celebration will be streamed live online in early June. Stay tuned for more details as the event gets closer.
Creators will be eligible to receive limited-edition digital and physical swag.
Creators will be able to categorise their project into topics such as health, environment, community, art, and more.
Creators who have projects selected as favourites by the special judges will receive a commemorative medal.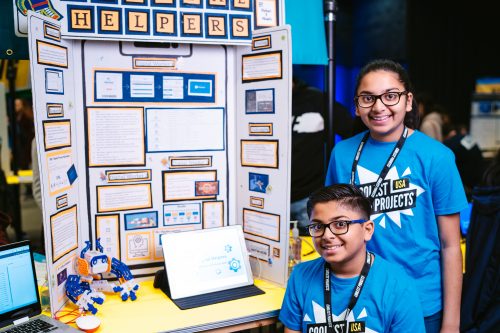 What do young people say is so cool about Coolest Projects?
We asked past creators what they think makes Coolest Projects so cool, and here's what they had to say:
"The freedom we had to create whatever we want!"
"We can get inspiration from sharing our ideas about real-life situations."
"Seeing all the different ideas people had and how they went about doing their projects."
"The opportunity to let the creativity flow and participate at a global level."
Last year, creators showcased all kinds of projects, such as an earthquake early warning device, a fun math game made with Scratch, a squirrel detection system, and a website about cybersecurity. Don't forget, Coolest Projects is for creators who are beginners, advanced, and everything in between.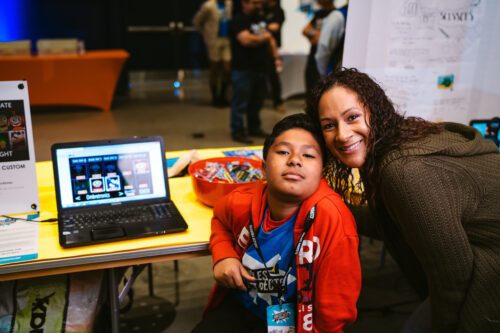 Next steps
Project registration opens on 14 February, but creators can start making their projects now. For inspiration, check out last year's project gallery and then sign up to receive email updates so that you don't miss a thing about Coolest Projects. We have many more exciting details coming in the next weeks and months, so stay tuned.
Until next time… be cool.