Firefighter monitoring system at Coolest Projects
Parisa Khashayar is a high school freshman with a knack for coding. In September of 2018, Parisa had the chance to present her tech creation at Coolest Projects USA, and she made joint first place in the Hardware category.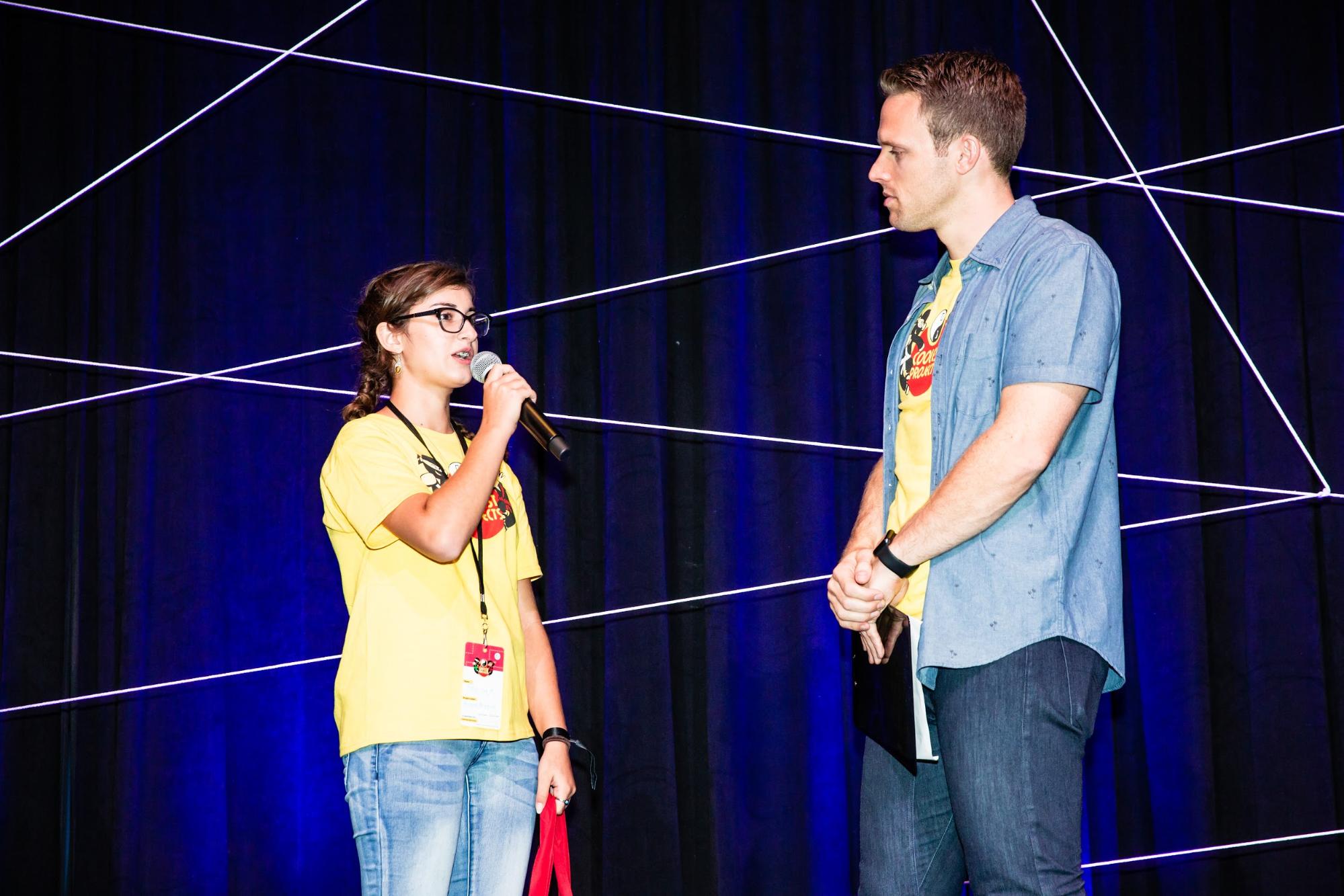 Since the sixth grade, Parisa has been teaching herself how to code; she has even taken classes during school holidays to further develop her learning. She's also become quite the mechanic,  fixing appliances around the house and steadily growing her tool collection. Besides coding and electronics, she also loves biology and hopes to study biomedical engineering in the future.
Let's hear from Parisa about her creation for Coolest Projects directly.
A couple of years ago, there was a large wildfire near our house, and we happened to drive by a fire truck where an injured fireman was being treated. Firefighters risk their lives every day to keep us safe, but who makes sure they themselves are safe? I did some research and found that, despite all advances in technology, there are no real high-tech products out there that monitor firefighters' condition while they are on mission.
Prototyping my project
That is how my science project was born: I designed and prototyped a small board with multiple sensors that can be worn by firefighters. The device monitors conditions in the environment surrounding the fire, as well as the health of the firefighter; it relays this measurements to the command center via cellular technology.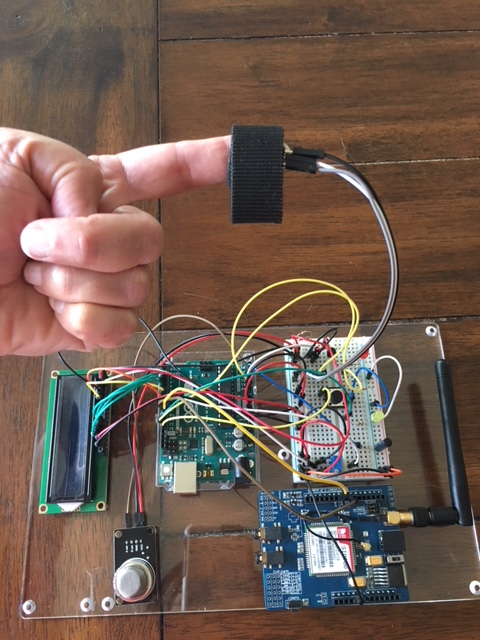 I submitted my project to the Broadcom MASTERS competition, and it was selected as one of the top 300 in the nation. Through Broadcom MASTERS I found out about Coolest Projects USA, and I entered this showcase in Santa Ana as well.
Coolest Projects is different
I have attended many science fairs, but Coolest Projects was different: it had a fun and friendly atmosphere, and kids of all different ages attended. After I arrived, I set up my project and then had a chance to walk around and talk to other kids to find out about their projects. It was very interesting and encouraging to see kids as young as 7 or 8 showing their work.
We got the chance to rant about the endless problems we encountered with our projects, and to exchange notes about our solutions. It felt more like a friendly collaboration than a stressful competition. The judges were very kind and encouraging, which made the day even more pleasant.
I received the first-place award in the Hardware category at Coolest Projects USA. I would like to attend Coolest Projects USA in 2019 with another project, or volunteer my time with them, because I think that Coolest Projects is one of the best ways to encourage kids to get into STEM!
Iterating my prototype
Since Coolest Projects, I have been working on my project to make my design smaller so everything can fit in a small, watch-size board. It is hard, and the progress is slow as I am very busy with high school work as well. Last summer I had an opportunity to introduce my design to the UCI Innovation program for UCI college students, and they let me to use their lab. I hope to be able to do the same this summer.
As for now, I am currently volunteering at my local CoderDojo to help teach younger kids how to code. I want all the kids to know that coding is not scary  — it is actually fun!
Coolest Projects USA is taking place on Saturday, March 23 2019, in Santa Ana, California, and project registration is now open.
We're also hosting events in Manchester, UK, on 2 March, and in Dublin, Ireland, on 5 May! Learn more about Coolest Projects events near you by visiting the Coolest Projects website.