Celebrating the community: Laura
We love seeing all the wonderful things people are doing in the community — that's why we're sharing our new series of short films documenting some of the incredible journeys of community members in all corners of the globe!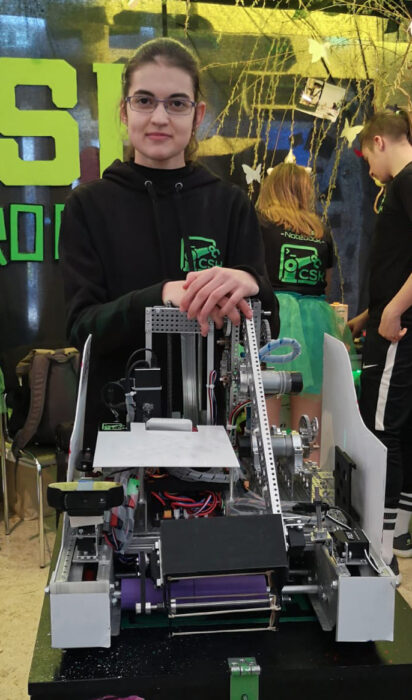 Today we bring you the third wonderful film in this series of community stories. For the series, we've been super lucky to collaborate with digital makers all over the world, and today's story exemplifies how truly global the community is.
Watch our video to find out how this ambitious young digital maker's passion for creating with technology has propelled her around the world!
Say hi to Laura
Laura's journey began in her hometown of Timișoara, Romania. In Laura's words: "I joined my local CoderDojo, and it changed my life."
Laura (17) started attending her CoderDojo coding club four years ago because she loves problem-solving and wanted to learn more about how digital technology works. Her biggest discovery at CoderDojo, however, was the other young people there, who were just as passionate about technology as she was. Laura says, "I had the opportunity to meet people with the same interests. Everybody was working, exchanging ideas, having fun!"
Laura and the new friends she made worked together to solve problems in their local community: they built an autonomous waste-collecting robot and a drone-mounted air pollution monitor.
"I want to bring a change to the world."

Laura
But Laura's tech journey did not stop there. In 2017, she travelled to Dublin to present her latest project — a Raspberry Pi-powered, mind-controlled robot! — at Coolest Projects International, which introduced her to a global community of digital makers. And since then she's even taken part in a robotics competition at MIT!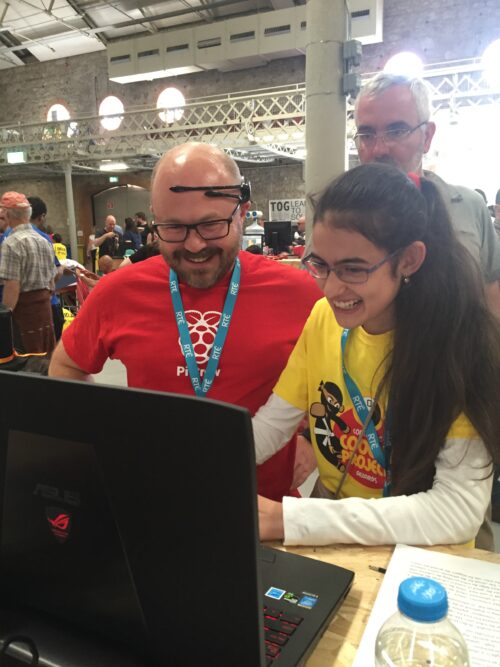 Working alongside like-minded peers and connecting with a global community of young tech creators has had a profound impact on Laura. She says, "I never imagined that I would have so many opportunities to travel, expand my horizons, and meet so many people. It's thanks to CoderDojo and Coolest Projects that I've been able to build an amazing network of friends, and together we're ready to take on the world."
We are so excited to see what Laura will do next. Help us celebrate Laura by liking and sharing her story on Twitter, Linkedin, or Facebook!