Celebrating the community: St Joseph's Secondary School
In our series of community stories, we celebrate some of the amazing young people and educators who are using their passion for technology to create positive change in the world around them.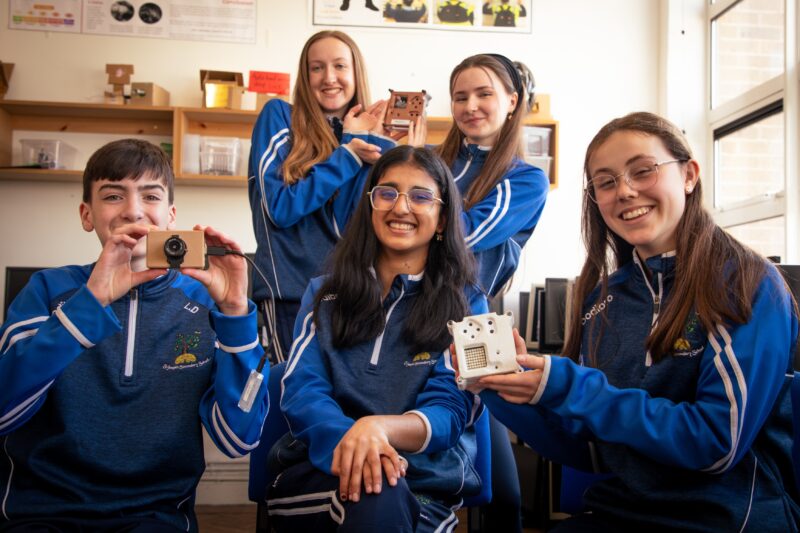 In our latest story, we're sharing the inspiring journey of St Joseph's Secondary School in Rush, Ireland. Over the past few years, the school community has come together to encourage coding and digital skills, harnessing the European Astro Pi Challenge as an opportunity to kindle students' enthusiasm for tech and teamwork.
We caught up with some of the educators and students at St Joseph's, fresh off the success of their participation in another round of Astro Pi, to delve a little deeper into the school's focus on making opportunities to engage with computing technologies accessible to all.
Introducing St Joseph's Secondary School
St Joseph's Secondary School is in the heart of Rush, a rural town steeped in agricultural heritage. The school houses a diverse student population coming from the local multigenerational farming families as well as families who've been drawn to Rush more recently by its beautiful countryside and employment opportunities. St Joseph's leadership team has responded to the changing demographics and increase of its student population by adapting and growing the school's curriculum to meet the evolving needs of the young people and help them build a strong community.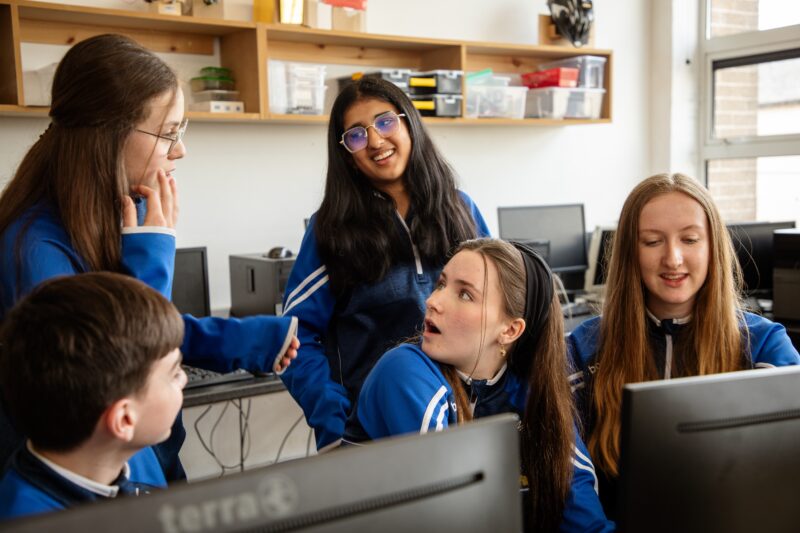 One of the school's most popular initiatives has been teaching coding from first year (ages 12–13). This proactive approach has resonated with many students, including Kamaya, a member of the school's 2022/23 Astro Pi cohort, who first discovered her passion for space science and computing through the movie Interstellar.
I remember the first time I was like, 'OK, space is cool' is when I watched a movie. It was called Interstellar. I [realised] I might want to do something like that in my future. So, when I came to [St Joseph's] secondary school, I saw coding as a subject and I was like, 'Mum, I've got to do coding.'

Kamaya, student at St Joseph's
Inspiring students to build community through Astro Pi
A key person encouraging St Joseph's students to give coding a try has been Mr Murray, or Danny as he is fondly referred to by students and staff alike. Danny was introduced to the importance of engaging with computing technologies while teaching science at a school in England: he attended a Code Club where he saw kids building projects with Raspberry Pis, and he couldn't wait to get involved. Growing his knowledge from there, Danny changed subject focus when he moved back to Ireland. He took on the challenge of helping St Joseph's expand their computer science offering, along with leading on all IT-related issues.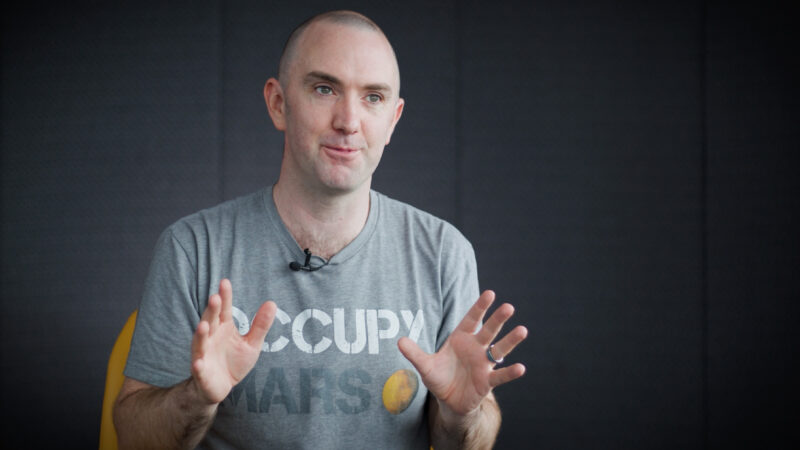 When the school introduced mandatory coding taster sessions for all first-year students, Danny was blown away by the students' eagerness and wanted to provide further opportunities for them to see what they could achieve with digital technologies.
This is where Astro Pi came in. After hearing about this exciting coding challenge through an acquaintance, Danny introduced it to his computer science class, as well as extending an open invitation to all St Joseph's students. The uptake was vast, especially once he shared that the young people could become the recipients of some very exciting photos.
You get to see photos of Earth that nobody has ever seen. Imagine just talking to somebody and saying, 'Oh, there's a picture of the Amazon. I took that picture when I was 14. From space.'

Danny Murray, computing teacher at St Joseph's
Danny's mission is to instil in his students the belief that they can achieve anything. Collaborating on Astro Pi projects has enabled young people at St Joseph's to team up and uncover their strengths, and has helped foster a strong community.
A culture of digital skills
The students' sense of community has transcended Danny's classroom, creating a culture of enthusiasm for digital skills at St Joseph's. Today, a dedicated team of students is in charge of solving tech-related challenges within the school, as Deputy Principal Darren Byrne explains:
Our own students actually go class to class, repairing tech issues. So, every day there are four or five students going around checking PCs in classrooms. They […] give classes to our first-year students on app usage.
It's invested in the whole school [now], the idea that students can look after this kind of technology themselves. We're the ones reaching out for help from the students!

Darren Byrne, Deputy Principal at St Joseph's
Spark enthusiasm in your school community
To find out how you can get involved in Astro Pi, visit astro-pi.org for further information, deadlines, and more. If you would like to learn more about the other free resources we have available to help you inspire a coding community in your school, head to www.raspberrypi.org/teach.
Help us celebrate St Joseph's Secondary School by sharing their story on X (formerly Twitter), LinkedIn, and Facebook.