Celebrating the community: Nadia
We meet many young people with an astounding passion for tech, and we also meet the incredible volunteers and educators who help them find their feet in the digital world. Our series of community stories is one way we share their journeys with you.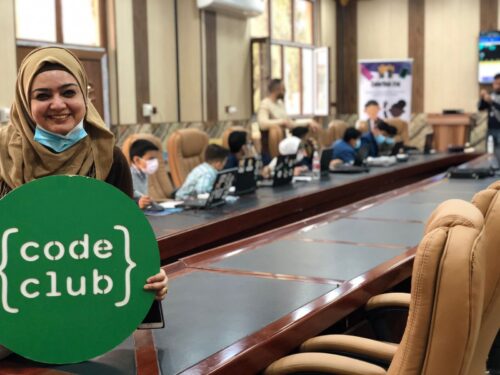 Today we're introducing you to Nadia from Maysan, Iraq. Nadia's achievements speak for themselves, and we encourage you to watch her video to see some of the remarkable things she has accomplished.
Say hello to Nadia
Nadia's journey with the Raspberry Pi Foundation started when she moved to England to pursue a PhD at Brunel University. As an international student, she wanted to find a way to be part of the local community and make the most of her time abroad. Through her university's volunteer department, she was introduced to Code Club and began supporting club sessions for children in her local library. The opportunity to share her personal passion for all things computer science and coding with young people felt like the perfect fit.
"[Code Club] added to my skills. And at the same time, I was able to share my expertise with the young children and to learn from them as well."

Nadia Al-Aboody
Soon, Nadia saw that the skills young people learned at her Code Club weren't just technical, but included team building and communication as well. That's when she realised she needed to take Code Club with her when she moved back home to Iraq.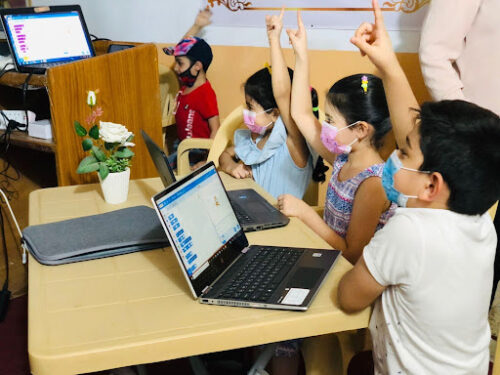 A Code Club in every school in Iraq
With personal awareness of just how important it is to encourage girls to engage with computing and digital technologies, Nadia set about training the Code Club network's first female-only training team. Her group of 15 trainers now runs nine clubs — and counting— throughout Iraq, with their goal being to open a club in every single school in the country.
Reaching new areas can be a challenge, one that Nadia is addressing by using Code Club resources offline:
"Not every child has a smartphone or a device, and that was one of the biggest challenges. The [Raspberry Pi] Foundation also introduced the unplugged activities, which was amazing. It was very important to us because we can teach computer science without the need for a computer or a smart device."

Nadia Al-Aboody
Nadia also works with a team of other volunteers to translate our free resources related to Code Club and other initiatives for young people into Arabic, making them accessible to many more young people around the world.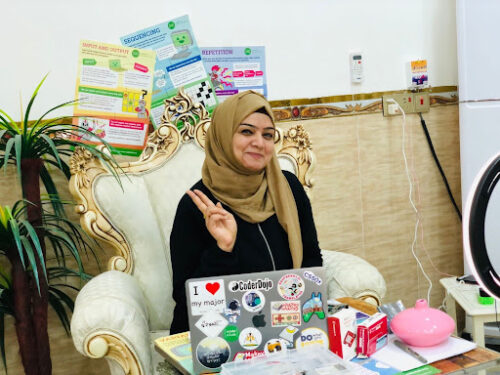 Tamasin Greenough Graham, Head of Code Club here at the Foundation, shares just how important volunteers like Nadia are in actively pushing our shared mission forwards.
"Volunteers like Nadia really show us why we do the work we do. Our Code Club team exists to support volunteers who are out there on the ground, making a real difference to young people. Nadia is a true champion for Code Club, and goes out of her way to help give more children access to learning about computing. By translating resources, alongside overseeing a growing network of clubs, she helps to support more volunteers and, in turn, reach more young people. Having Nadia as a member of the community is really valuable."

Tamasin Greenough Graham, Head of Code Club
If you are interested in becoming a Code Club volunteer, visit codeclub.org for all the information you need to get started.
Help us celebrate Nadia and her commendable commitment to growing the Code Club community in Iraq by sharing her story on Twitter, LinkedIn, and Facebook.