Explore space science and coding with Astro Pi Mission Space Lab
Today we're calling all young people who are excited to explore coding and space science, and the mentors who want to support and inspire them on their journey. Astro Pi Mission Space Lab is officially open again, offering young people all over Europe the amazing chance to have their code for a science experiment run in space on the International Space Station (ISS).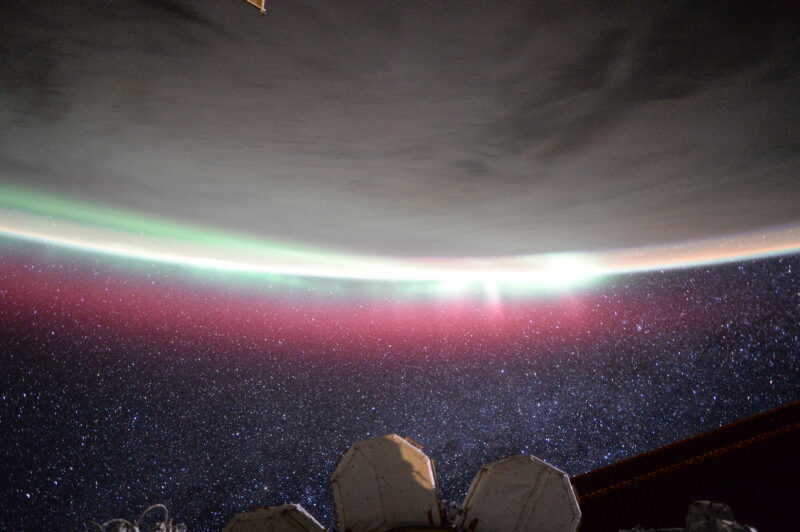 With this year's Mission Space Lab, astronauts from the European Space Agency are setting young people a task: to write a computer program that runs on the ISS and calculates the speed at which the ISS is orbiting planet Earth. Participation in Mission Space Lab is completely free.
Here's ESA astronaut candidate Rosemary Coogan to introduce this year's mission:
The mission: Calculate the speed of the ISS
Mission Space Lab invites young people up to age 19 to work in teams of 2 to 6 and write a Python program for the Astro Pi computers on board the ISS to collect data and calculate the speed at which the ISS is travelling.
Your role as a mentor is to support teams as they design and create their program — with our free guidance resources to help you and your young creators.
We want as many young people as possible to have the chance to take part in Mission Space Lab, so the way in which teams solve the task set by the ESA astronauts can be different depending on the experience of your team:
Beginner programmers can follow the guided project we provide (more info below) to write their program.
Teams with more programming experience can get creative to come up with their own innovative solution and calculate the speed of the ISS as accurately as possible.
The Astro Pis are two Raspberry Pi computers stationed on the ISS, each equipped with a High Quality Camera, a Sense HAT add-on board with a number of sensors, and a Coral machine learning accelerator. Each Astro Pi has a hard casing designed especially for space travel.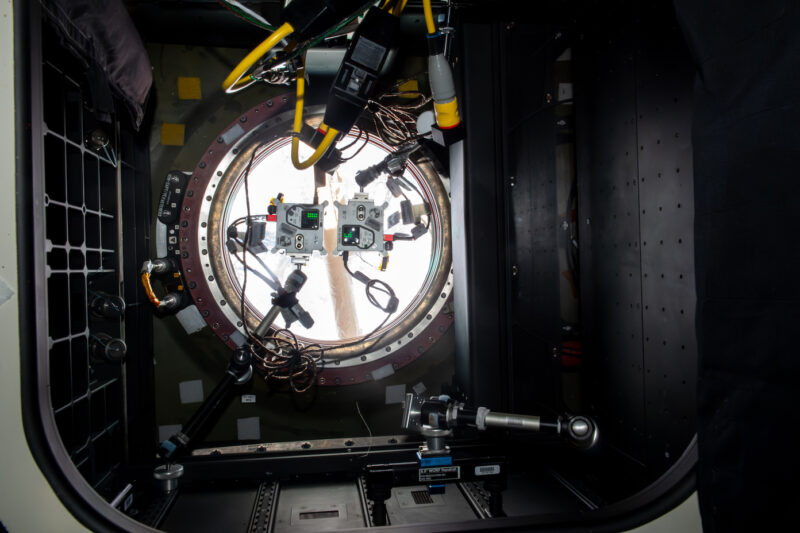 There are lots of ways to use sensor data from the Astro Pis to calculate the speed of the ISS, so young people can get creative solving their Mission Space Lab task while learning fascinating facts about physics and the inner workings of the ISS.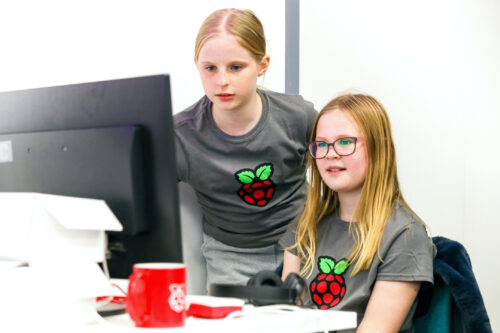 All Mission Space Lab participants whose programs run on the ISS will receive a certificate recognising their achievement, and they'll get the chance to attend a Q&A webinar with an ESA astronaut. Teams also receive back data from the ISS based on their Mission Space Lab programs, for example photos or sensor measurements. That means you'll have the option to explore and use that data in follow-on activities with your young people.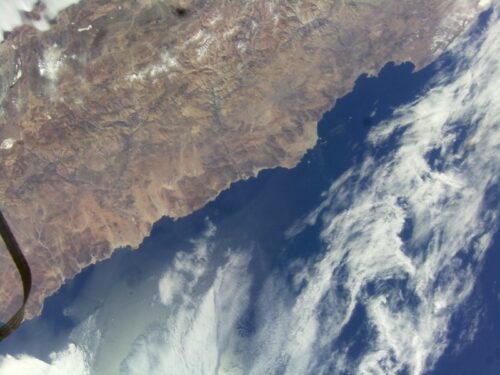 Support for you to get started with Mission Space Lab
We are providing lots of supporting materials to help you and your team with Mission Space Lab:
A new Mission Space Lab mentor guide helps you assemble and support teams of young people who want to take part. It gives you as a mentor everything you need to answer your team's questions and help them solve problems. It also includes tips on how to structure the Mission for your team. So young and your young people can make the most of Mission Space Lab, we suggest you run a series of sessions where your team can learn about the ISS, think about how they could use the different Astro Pi sensors, and design and create a program. The guide shows you how to help them use a design thinking approach during the Mission and develop problem solving and collaboration skills that are very important for careers in tech.
The Mission Space Lab creator guide helps young people design and create their Python programs. It contains all of the information they need to write a program that can be run on the Astro Pis. It includes discussion points for the team's planning and design process. The technical instructions support young people to create a program that accomplishes its goal in the allocated runtime of 10 minutes.
We're also providing a ISS speed project guide that shows one way for teams to complete the Mission Space Lab task: writing a program that calculates the ISS speed using photos taken by the Astro Pi's camera.
Mission Space Lab is open for submissions from today, 6 November 2023, until 19 February 2024.
Visit the Astro Pi website for full details and eligibility criteria: astro-pi.org/mission-space-lab
Sign up for Astro Pi news
The European Astro Pi Challenge is an ESA Education project run in collaboration with us here at the Raspberry Pi Foundation.
You can keep up with all Astro Pi news by following the Astro Pi X account (formerly Twitter) or signing up to the newsletter at astro-pi.org.