Since launching our first-ever Pi Day fundraising campaign, we've been absolutely amazed by the generous support so many of you have shown for the young learners and creators in our community. Together, our Pi Day donors have stepped up to make an impact on over 20,000 learners (and counting!) who rely on the Raspberry Pi Foundation's free digital making projects and online learning resources.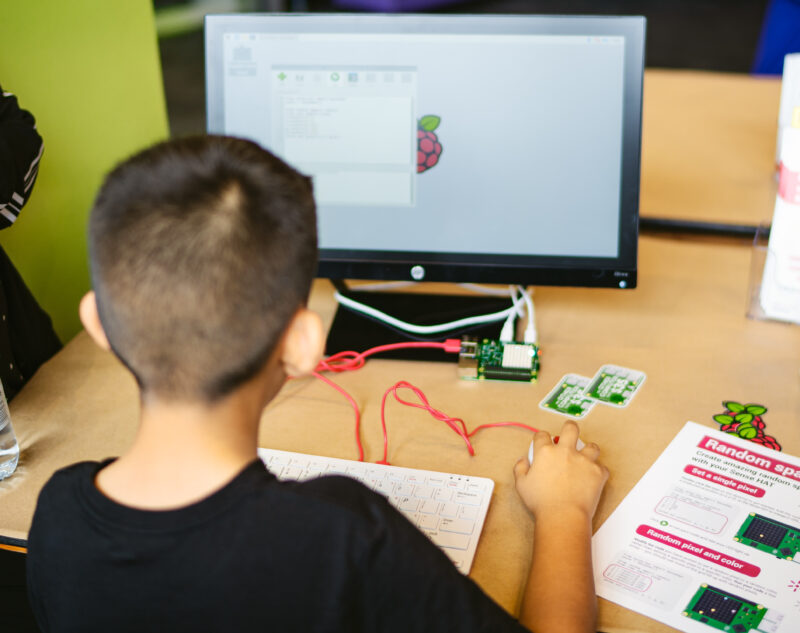 We need your help to keep the momentum going until 14 March, so that as many young people as possible gain the opportunity to develop new skills and get creative with computing. If you are able to contribute, there's still time for you to join in with a gift of £3.14, £31.42, or perhaps even more.
We can't thank you enough for your support, and as a way to show our gratitude, we offer you the option to see your name listed as a Pi Day donor in an upcoming issue of The MagPi magazine!
Join our live online Pi Day celebration
We'd also like to invite you to our virtual Pi Day celebration! This Sunday at 7pm GMT, we'll host a special episode of Digital Making at Home, our weekly live stream for families and young digital makers. Eben will be on to share the story of Raspberry Pi, and of course we'll be making something cool with Raspberry Pi and celebrating with all of you. Subscribe to the Foundation's YouTube channel and turn on notifications to get a reminder about when we go live. 
A little help from our friends
Last but not least, we'd like to extend a big thank you to OKdo. They're celebrating Pi Day with special deals throughout the weekend, and a generous 50% of those proceeds will be donated to the Raspberry Pi Foundation.
"We're delighted to be supporting Raspberry Pi's first ever Pi Day Campaign. Events like this are vital to aid our mutual mission to make technology accessible to young people all over the world. At OKdo we exist to spark a love of computing for children and help them to develop new skills so that they have every possible chance to fulfil their potential."

Richard Curtin, OKdo's SVP
We're grateful to OKdo for championing our Pi Day campaign along with our friends at EPAM Systems and CanaKit. 
Happy Pi Day, and we can't wait to celebrate with you this weekend!