Supporting teachers and students with remote learning through free video lessons
Working with Oak National Academy, we've turned the materials from our Teach Computing Curriculum into more than 300 free, curriculum-mapped video lessons for remote learning.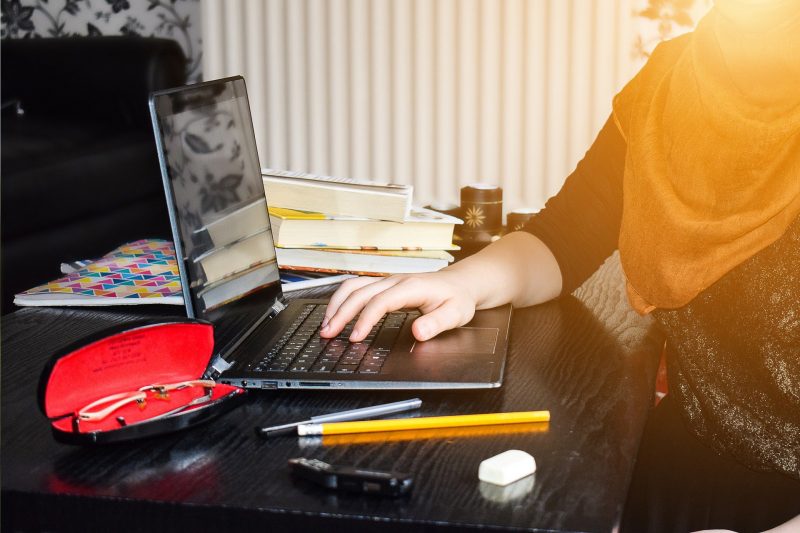 A comprehensive set of free classroom materials
One of our biggest projects for teachers that we've worked on over the past two years is the Teach Computing Curriculum: a comprehensive set of free computing classroom materials for key stages 1 to 4 (learners aged 5 to 16). The materials comprise lesson plans, homework, progression mapping, and assessment materials. We've created these as part of the National Centre for Computing Education, but they are freely available for educators all over the world to download and use.
More than 300 free, curriculum-mapped video lessons
In the second half of 2020, in response to school closures, our team of experienced teachers produced over 100 hours of video to transform Teach Computing Curriculum materials into video lessons for learning at home. They are freely available for parents, educators, and learners to continue learning computing at home, wherever you are in the world.
You'll find our videos for more than 300 hour-long lessons on the Oak National Academy website. The progression of the lessons is mapped out clearly, and the videos cover England's computing national curriculum. There are video lessons for:
Years 5 and 6 at key stage 2 (ages 7 to 11)
Years 7, 8, and 9 at key stage 3 (ages 11 to 14)
Examined (GCSE) as well as non-examined (Digital Literacy) at key stage 4 (ages 14 to 16)
To access the full set of classroom materials for teaching, visit the National Centre for Computing Education website.