Expanding our free Isaac Computer Science platform with new GCSE content
We are delighted to announce that we're expanding our free Isaac Computer Science online learning platform in response to overwhelming demand from teachers and students for us to cover GCSE content.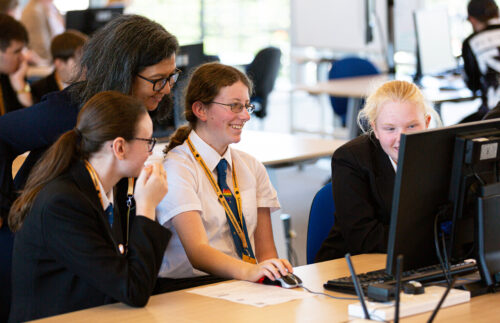 Thanks to our contract with England's Department for Education which is funding our work as part of the National Centre for Computing Education (NCCE) consortium, we've been able to collaborate with the University of Cambridge's Department of Computer Science and Technology to build the Isaac Computer Science platform, and to create an events programme, for A level students and teachers. Now we will use this existing funding to also provide content and events for learning and teaching GCSE computer science.
Building on our success
With content designed by our expert team of computer science teachers and researchers, the Isaac Computer Science platform is already being used by 2000 teachers and 18,000 students at A level. The platform houses a rich set of interactive study materials and reflective questions, providing full coverage of exam specifications.
Within the Teach Computing Curriculum we built as part of our NCCE work, we've already created free classroom resources to support teachers with the delivery of GCSE computer science (as well as the rest of the English computing curriculum from Key Stages 1 to 4). Expanding the Isaac Computer Science platform to offer interactive learning content to GCSE students, and running events specifically for GCSE students, will perfectly complement the Teach Computing Curriculum and support learners to continue their computing education beyond GCSE.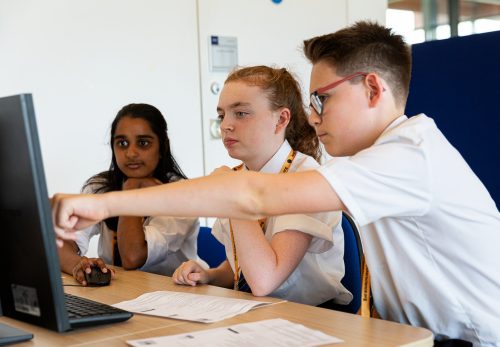 We'll use our tried and tested process of content design, implementation of student and teacher feedback, and continual improvements based on evidence from platform usage data, to produce an educational offering for GCSE computer science that is of the highest quality.
What will Isaac Computer Science GCSE cover?
Isaac Computer Science GCSE will support students and teachers of GCSE computer science across the OCR, AQA, Pearson Edexcel, Eduqas, and WJEC exam bodies, covering the whole of the national curriculum. The content will be aimed at ages 14 to 16, and it will be suitable for students of all experience levels and backgrounds — from those who have studied little computer science at Key Stage 3 and are simply interested, to those who are already set to pursue a career related to computer science.
Benefits for students and teachers
Students will be able to:
Use the platform for structured, self-paced study and progress tracking
Prepare for their GCSE examinations according to their exam body
Get instant feedback from the interactive questions to guide further study
Explore areas of interest more deeply
Teachers will be able to:
Use the content and examples on the platform as the basis for classroom work
Direct their students to topics to read as homework
Set self-marking questions as homework or in the classroom as formative assessment to identify areas where additional support is required and track students' progress
Free events for learning, training, and inspiration
As part of Isaac Computer Science GCSE, we'll also organise an events programme for GCSE students to get support with specific topics, as well as inspiration about opportunities to continue their computer science education beyond GCSE into A level and higher education or employment.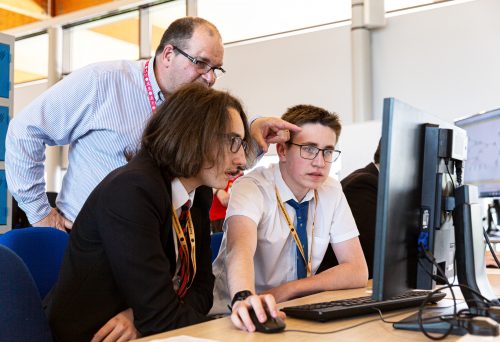 For teachers, we'll continue to provide a wide spectrum of free CPD training events and courses through the National Centre for Computing Education.
Accessible all over the world
As is the case for the Isaac Computer Science A level content, we'll create content for this project to suit the English national curriculum and exam bodies. However, anyone anywhere in the world will be able to access and use the platform for free. The content will be published under an Open Government License v3.0.
When does Isaac Computer Science GCSE launch, and can I get involved now?
Our launch will be in January of 2022, with the full suite of content available by September of 2022.
We'll be putting out calls to the teaching community in England, asking for your help to guide the design and quality assurance of the Isaac Computer Science GCSE materials.
Follow Isaac Computer Science on social media and sign up on the Isaac Computer Science platform to be the first to hear news!