Apply now for Picademy in Baltimore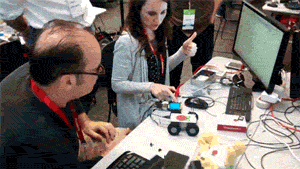 Making computing accessible is a major part of the Raspberry Pi Foundation's mission. Our low-cost, high-performance computer is just one way that we achieve that. With our Picademy program, we also train teachers so that more young people can learn about computers and how to make things with them.
Throughout 2016, we're running a United States pilot of Picademy. Raspberry Pi Foundation's commitment is to train 100 teachers on US soil this year and we've made another leap towards meeting that commitment last weekend with our second cohort, but more on that below.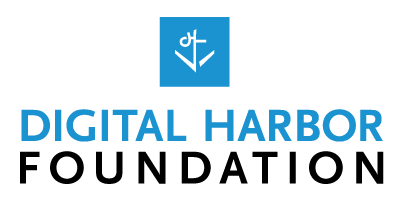 In order to make Picademy more accessible for US educators, we're happy to announce our third Picademy USA workshop, which will take place August 13 and 14 at the Digital Harbor Foundation in Baltimore, Maryland. Applications are open now and will close in early July. Please help us spread the word. We want to hear from all of the most enthusiastic and creative educators from all disciplines—not just computing. Picademy cohorts are made up of an incredible mixture of different types of educators from different subject areas. Not only will these educators learn about digital making from the Raspberry Pi education team, but they'll be meeting and collaborating with a group of incredibly passionate peers.
To give you an idea of the passion and enthusiasm, I want to introduce you to our second US cohort of Raspberry Pi Certified Educators. Last weekend at the Computer History Museum, they gathered from all over North America to learn the ropes of digital making with Raspberry Pi and collaborate on projects together. They knocked it out of the park.
Peek into the #Picademy hashtag and you'll get a small taste of what it's like to be a part of this program:
Sign of transformative learning = Unquenchable thirst for more #picademy Thank you @LegoJames @MattRichardson @ben_nuttall @olsonk408

— Abby Almerido (@abbyinprogress) May 2, 2016
Such a fun/engaging weekend of learning,can't thank you all enough @LegoJames @MattRichardson @ben_nuttall @EbenUpton and others #picademy

— Keith Baisley (@EduTechSpec) May 2, 2016
Home from #Picademy. What an incredible weekend. Thank you, @Raspberry_Pi. Now to reflect and put my experience into action!

— Peter Strawn (@strawn_ed) May 2, 2016
Pinned. What a great community. Thanks! #picademy pic.twitter.com/TLLzjff0wF

— Dan Blickensderfer (@Dan_Blick) May 1, 2016
Making Picademy a success takes a lot of work from many people. Thank you to: Lauren Silver, Kate McGregor, Stephanie Corrigan, and everyone at the Computer History Museum. Kevin Olson, a Raspberry Pi Certified Educator who stepped in to help facilitate the workshops. Kevin Malachowski, Ruchi Lohani, Sam Patterson, Jesse Lozano, and Eben Upton who mentored the educators. Sonia Uppal, Abhinav Mathur, and Keshav Saharia for presenting their amazing work with Raspberry Pi.
If you want to join our tribe and you can be in Baltimore on August 13th and 14th, please apply to be a part of our next Picademy in the United States! For updates on future Picademy workshops in the US, please click here to sign up for notifications.