Principia schools conferences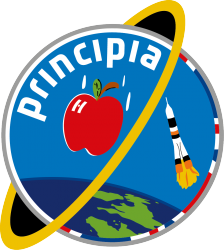 In November this year the UK Space Agency is holding two special conferences to celebrate the educational work linked to Tim Peake's Principia mission. These events will be an opportunity for kids of all ages to show their projects to a panel of leading space experts – hopefully including Tim himself!
Tim's schedule after he returns to Earth is hectically busy, but he's very keen to be at the events and meet children, and everyone involved is working hard towards this goal. The conferences will be held at:
Attendance is free, and the UK Space Agency is offering travel bursaries to help with the cost of getting there. However, if you want to go, you'll need to apply for one of the available places.
The Principia mission has a huge range of linked educational activities, one of which is our own Astro Pi, and the conferences will be attended by students selected from across them all. There are about 500 student places available for each event; the individuals and teams who submit the strongest applications presenting their projects will be invited to take part.
You certainly don't need to have won one of the Principia competitions to be invited to participate: the organisers want to see all kinds of work linked with Tim's mission. They want your application to tell the story behind what you did, describe what you've learned by carrying out the project, and explain what long-term effects the work has had on your school. We expect the conferences will include students presenting a huge variety of work, from activities linked to official competitions to creative ideas that students and teachers have generated themselves.
To illustrate the kind of applications we're hoping to see, it's worth mentioning the testimonial about Astro Pi that maths teacher Gillian Greig, from The Priory School in Hitchin, wrote last year. We think it's a great example of the kind of story the organisers will enjoy seeing. Gillian, we hope you and your students will apply!
Of course, we'd love to see a strong Astro Pi contingent at both conferences, so we strongly encourage anyone who engaged with Astro Pi to apply. You can apply as an individual, a group, a class, or even an entire school. The applications will be judged by a panel who will select projects that show dedication and thoughtfulness.
Dave Honess, who manages Astro Pi, will be at both conferences with a number of flight equivalent Astro Pi units that can be used by attendees for their presentations.
The deadline for applications is Thursday 15 September 2016 at 12 noon.
You can find more details about the application process, the conference venues, and arrangements for travel and accommodation on the Principia website. And if you have any questions, feel free to post them below – we'll do our best to answer them.
Good luck!