Coding futures: Celebrating our educational partnership in Telangana
On September 29 2023, amidst much excitement and enthusiasm, a significant event took place at a unique school in Moinabad, Telangana: the teams of the Raspberry Pi Foundation and Telangana Social Welfare Residential Educational Institutions Society (TSWREIS) gathered to celebrate our partnership on the esteemed Coding Academy of TSWREIS.
This event marked a special project for us where we are piloting a distinctive, progression-based computing curriculum in a government school and a degree college in India.
Partnering with TSWREIS to bring computing education to Telangana
At the Foundation, our goal is to work closely with schools, tailoring our offerings to their contexts. Our objective is to design and evaluate unique learning experiences by integrating content from our diverse range of high-quality educational products. Through these efforts, we aim to drive significant advancements in education and technology, benefiting both students and education systems across the world.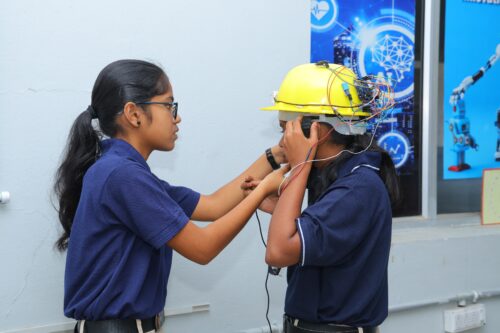 TSWREIS manages 268 residential educational institutions in Telangana, with a primary focus on delivering quality education to under-resourced young people, particularly children from scheduled castes and tribes in rural areas. Among these institutions is the Coding Academy school, located in Moinabad, which operates as a fully residential co-ed school for grades 6 to 12, accommodating around 800 students. Additionally, TSWREIS oversees another centre of excellence, the Coding Academy degree college in Shamirpet catering to 600 undergraduate female students.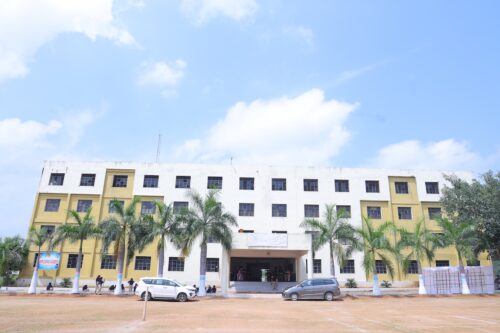 We joined forces with TSWREIS to form a collaborative partnership with their Coding Academy units at both high school and college. We're committed to sharing our expertise in computing and coding curriculum for students from Grade 6 to intermediate at the school, and across all courses at the college.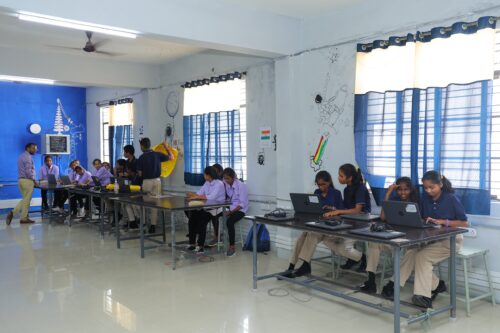 Our computing curriculum encompasses computer science, information technology, and digital literacy, and all its materials have been thoroughly researched and tested in the UK. Based on our 12 pedagogical principles, our curriculum ensures a project-based and holistic approach to learning. We also plan to provide national and international avenues for the Coding Academy students to showcase their learnings, for example through Coolest Projects, the world-leading, global technology showcase for young creators that we host every year.
The exciting model for our partnership with TSWREIS
We took on the challenge of directly delivering a comprehensive curriculum at the Coding Academy school and college through our own educators, exclusively hired and trained for this project. This is an exciting new approach for us, because up to this point, we have never directly delivered a curriculum anywhere in the world. However, we know we have created a world-class computing curriculum for educators in formal (and non-formal) settings, and we have many years' experience of training teachers, so we are well-prepared to face this project and its potential challenges head-on and make it a success.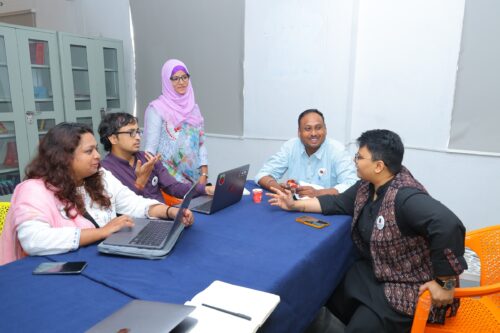 To begin the project, our team members based in India conducted a thorough study of the Coding Academy students' interests and learning levels. Based on this, our Curriculum team in the UK and India customised and localised the content in our curriculum. We will be observing the curriculum's delivery in classrooms and collecting students' responses, and based on this data we'll further refine the localised curriculum.
Throughout the project's lifespan, we'll measure the effectiveness of our curriculum and the impact of learning on the students. To do this, we'll collect data from classroom observations, periodic assessments, and focused group discussions with students and educators.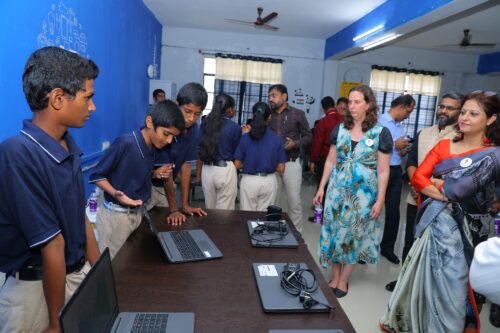 Starting from the second year of the project, we will build capacity within the system. In collaboration with TSWREIS, we'll select teachers from within the organisation based on their interest and competence, and initiate their training. Our objective is that by the project's fifth year, TSWREIS will have achieved self-sufficiency in delivering computing education to students at the Coding Academy as well as other institutions in its purview.
The promise of this project for our work in India
We began delivering lessons at the Coding Academy college and school in July, and it's worth mentioning that it's been a rollercoaster ride so far. We've been working closely with the TSWREIS team to equip both the academic units with the resources needed for seamless implementation of the project. Our India-based team has been able to ensure continuity in the project's momentum and plug every gap, and is working tirelessly to make this big, challenging, and exciting project blossom and succeed. When it comes to the students' energy, enthusiasm, and the sparkle in their eyes for their learning, it's unmatched, and everyone feels proud of their achievements so far.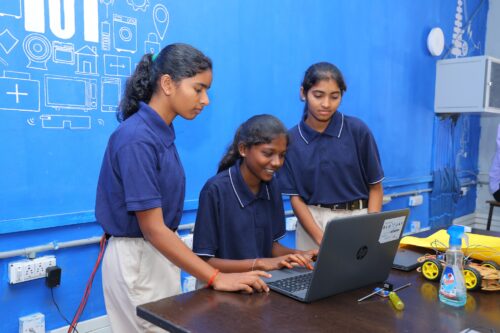 This work with TSWREIS holds immense importance for us, representing our dedication to shaping a brighter educational landscape especially for young people from under-resourced communities. We hope to replicate similar initiatives across various regions in India, enabling widespread access to quality education. We also aspire to take forward our initiatives in much larger dimensions for the entirety of India.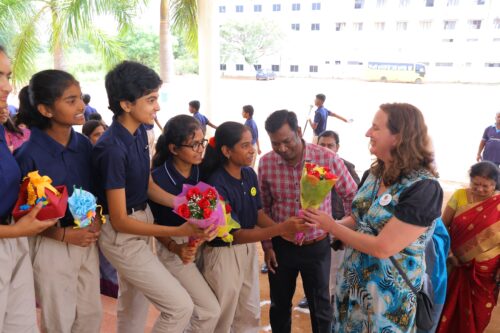 In addition to our partnership with TSWREIS, we are actively engaged in several other impactful projects in India, such as our partnership with Mo School Abhiyan in Odisha to serve the government's schools across Odisha state, and our collaboration with Pratham Foundation, which is helping us reach under-resourced communities and furthering our commitment to enhancing educational experiences.
We look towards the future
In reflection, the voices at the launch event on September 29 echoed the anticipation and optimism that filled the air on that memorable day. Chief guests who graciously attended the event were Shri. E Naveen Nicholas, IAS, Secretary at TSWREIS & TTWREIS, and Rachel Bennett, our Managing Director at the Raspberry Pi Foundation. Heartfelt gratitude to them for their presence and blessings. We also extend our thanks to our funding partner in this work, Ezrah Charitable Trust, and our delivery partners for their invaluable support.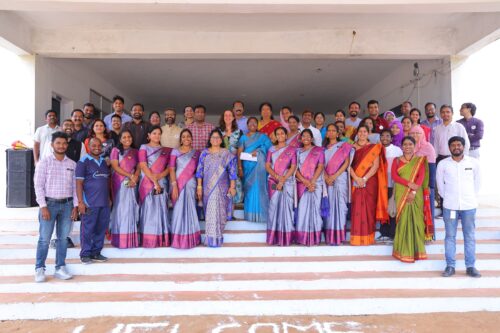 The energy felt on the event day continues to drive our determination to do the work that lies ahead. As we look forward to the future, our hope and the hope of both the Coding Academy team and students are aligned: hope for a brighter, technologically empowered future, where education becomes a beacon of opportunity for all.