Welcome, new partners: Growing the global impact of Code Club and CoderDojo
Increasing access to computing education is a global challenge, and at the Raspberry Pi Foundation we take a global approach in addressing it. One way we do this is to partner with organisations around the world and support them to introduce Code Clubs and CoderDojos in their local or national communities.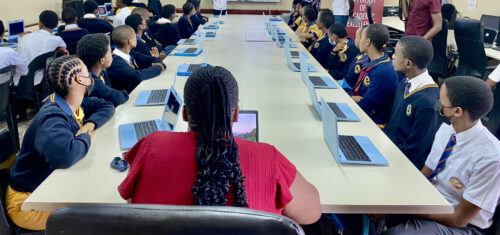 Code Club and CoderDojo are the two global networks of free, volunteer-led coding clubs for young people that we support. They are a great fit for a lot of organisations that share our vision and values and work with young people from backgrounds that are currently under-represented in computing. Right now, our Global Clubs Partner network involves more than 50 organisations in over 40 different countries around the world. Seven new partners have joined us since August.
New members in the Global Clubs Partner network
We send a warm welcome to our seven new partners. Here is some of what they are working on:
CSEd Botswana is training 25 teachers in rural areas to run Code Clubs in their schools
Hacedores in Mexico is working towards establishing CoderDojos in their 80 makerspaces, and Code Clubs in the local schools of their community members.
Code Club Luxembourg is already running several clubs and also hosts a number of workshops each year to encourage children to carry on their coding journey by joining a Code Club or CoderDojo.
Light Into Europe works with the Deaf community in Romania. They plan to open up coding to children with hearing impairments through accessible Code Clubs, supported by interpreters and adults who are also deaf.
KIT Hub in Burundi have plans to establish CoderDojos to support children from underserved areas, including a sizable community of Congolese young people living in refugee camps in Burundi.
Orientations Training Centre in Sudan will be setting up clubs in Khartoum and Darfur, and they are planning a special passion for supporting young people to submit entries to the Coolest Projects online showcase in 2024.
Savanna Developer Network will establish CoderDojos in northern Ghana to narrow the income and infrastructure gap between the north and the south by ensuring that children in the north aren't left behind in computing education. 
We are really excited that these organisations have chosen to join the Global Clubs Partner network.
Benefits of partnering with us
When they join our Global Clubs Partner network, organisations work with us to grow the Code Club and CoderDojo communities around the world. Our Global Clubs Partners share our mission to enable young people to realise their full potential through the power of computing and digital technologies, and they commit to working towards this mission with our support.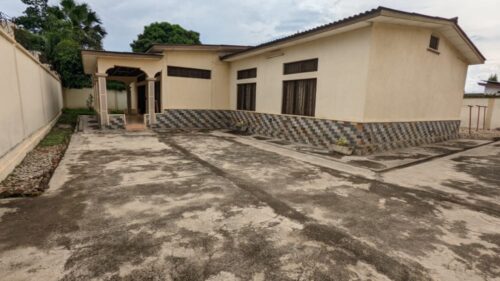 For many partners and the educators and volunteers they work with, running Code Clubs and CoderDojos is an opportunity to learn to code alongside the young people. We give partners tailored support for their work through our free, high-quality resources, including online training, community events, and easy-to-follow coding projects.
Our new partners are as glad as we are to have joined our network.
Abdelmoneim Mohammed of Orientations Training Centre in Sudan is excited by the impact Code Club will have on his young coders, telling us:
I expect this can help to make our citizens a global citizen, [by] learning from a well-established and developed educational system.
For Ethel Tshukudu of CSEd Botswana, it is the community focus and available support network that is important. She tells us:
The strong sense of community and the availability of mentorship opportunities are particularly appealing, as they ensure that CSEdBotswana can consistently access the support needed to enhance our coding clubs and create a more significant impact.
Our partner from KIT Hub in Burundi, Ferdinand Alimasi, values how establishing clubs promotes collective learning and engagement in the community. He says:
Education and preparation of [the] future workforce require collective work and responsibilities, so these clubs will bring the change in communities by offering opportunities to learn for kids and teens, as well as opportunities for everyone to be involved in building a better future for all.
What we learn from our partnerships
Our partners work in lots of different circumstances all around the world. A key learning for us is that there is no 'one size fits all' approach to computing education. We support our partners to adapt and deliver our resources in a way that they know will best engage their learners. This highlights how important it is to work in a culturally sensitive way, and to prioritise providing opportunities for learners to use digital technology to make things that matter to them. That looks very different depending on where you are in the world, and who you are working with.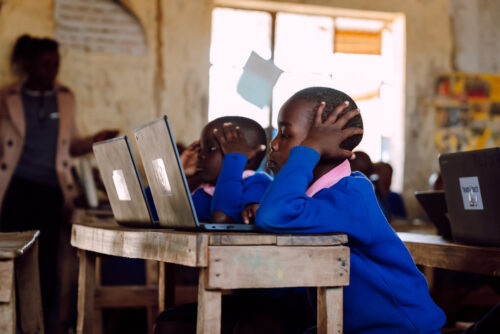 Through working with our partners, we also see just how much world events can impact the already unequal access young people have to learning new digital skills. Climate crisis events such as floods and wildfires, and political crises such as war, conflict, and changes in government have affected many of our global partners this year. The resulting closures of schools and other educational venues, electricity blackouts, and funding challenges cause further educational disadvantage to the children in the affected areas. Our partners play a key role in providing additional educational opportunities for young people when it is safe to do so.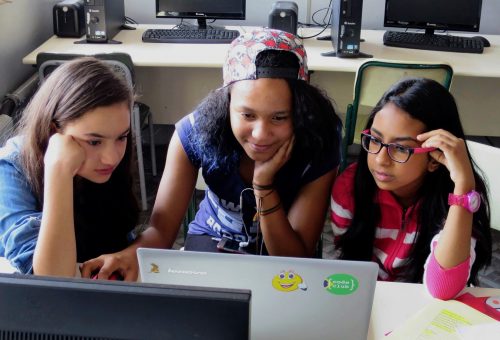 The experiences and perspectives we've gained through our partnerships with global organisations are extremely important to us and our mission. They help to inform the work we do to make computing education truly accessible for all learners and educators around the globe.
Could your organisation become a Global Clubs Partner?
You can find out more about how your organisation could join our Global Clubs Partner network on the CoderDojo and Code Club websites, or contact us directly with your questions or ideas about a partnership.