Teach your learners with The Computing Curriculum
Computing combines a very broad mixture of concepts and skills. We work to support any school to teach students about the whole of computing and how to create with digital technologies. A key part of this support is The Computing Curriculum.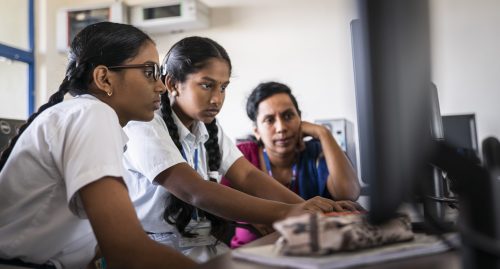 The Computing Curriculum: Free and comprehensive
The Computing Curriculum is our complete bank of free lesson plans and other resources that offer you everything you need to teach computing lessons to all school-aged learners. It helps you cover the full breadth of computing, including computing systems, programming, creating media, data and information, and societal impacts of digital technology.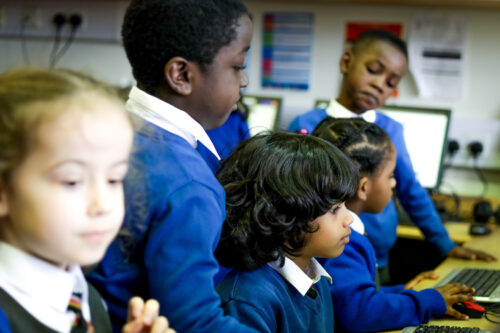 The 500 hours of free, downloadable resources within The Computing Curriculum include all the materials you need in your classroom: from lesson plans and slide decks to activity sheets, homework, and assessments. To our knowledge, this is the most comprehensive set of free teaching and learning materials for computing and digital skills in the world.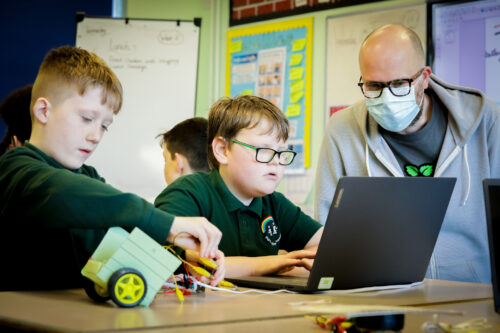 Our Curriculum's resources are based on clear progression and content frameworks we've designed, and we continuously update them based on the latest research and feedback from practising teachers. Doing this is particularly important for computing education resources, because computing is a young subject where thoughts and understanding about the best teaching approaches are still evolving.
Computing lesson plans that save time and engage your learners
With The Computing Curriculum, we support educators of all levels of experience. Whether you specialise in computing, or you are a newcomer to the subject, the Curriculum will save you time and help you deliver engaging lessons.
In our 2022 survey of teachers who have used The Computing Curriculum resources:

91% said the Curriculum was effective or very effective at saving teachers time
89% said it was effective or very effective at developing teachers' subject knowledge
81% said it was effective or very effective at engaging students
The resources are organised as themed units, and they support your computing lesson planning, preparation, and delivery because they are comprehensive as well as adaptable. You are free to use the resources as they are, or adjust them to your context, access to hardware, and learners' needs and experience level.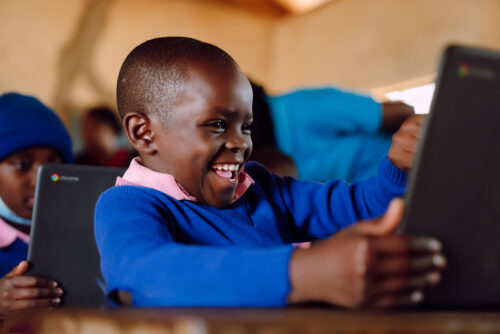 One aspect of The Computing Curriculum that will facilitate your teaching is the progression framework on which the resources are based. In creating the resources, we have considered the learning objectives throughout each unit and year group, and throughout the entire schooling period. This progression is detailed in curriculum maps and learning graphs, and you'll be able to use these documents to plan your lessons and to check your learners' understanding.
Start teaching with The Computing Curriculum
You can download and use the resources for the year groups you teach computing right now. And please tell us of your experiences using The Computing Curriculum in your classroom, so that we can make the resources even better for educators around the world.
If you are interested in curriculum resources tailored for your region, please contact us via this form. You can find out how we adapted resources from The Computing Curriculum for learners living in a refugee camp in Kenya if you'd like to learn about our approach to tailoring resources.