Save the date for Coolest Projects 2021
The year is drawing to a close, and we are so excited for 2021!
More than 700 young people from 39 countries shared their tech creations in the free Coolest Projects online showcase this year! We loved seeing so many young people shine with their creative projects, and we can't wait to see what the world's next generation of digital makers will present at Coolest Projects in 2021.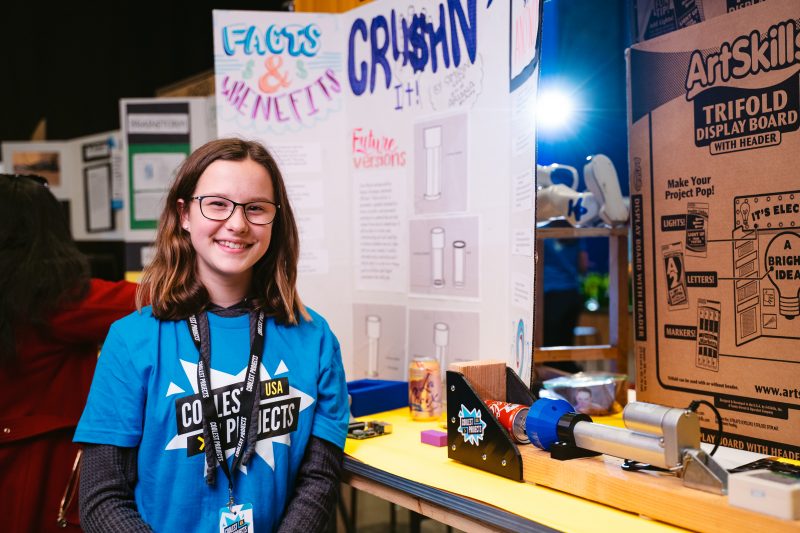 Mark your calendar for registration opening
Coolest Projects is the world-leading technology fair for young people! It's our biggest event, and we are running it online again next year so that young people can participate safely and from wherever they are in the world.
Through Coolest Projects, young people are empowered to show the world something they're making with tech — something THEY are excited about! Anyone up to age 18 can share their creation at Coolest Projects.
On 1 February, we will open registrations for the 2021 online showcase. Mark the date in your calendar! All registered projects will get their very own spot in the Coolest Projects online showcase gallery, where the whole world can discover them.
Taking part is completely free and enormously fun
If a young person in your life — your family, your classroom, your coding club — is making something with tech that they love, we want them to register it for Coolest Projects. It doesn't matter how small or big their project is, because the Coolest Projects showcase is about celebrating the love we all share for getting creative with tech.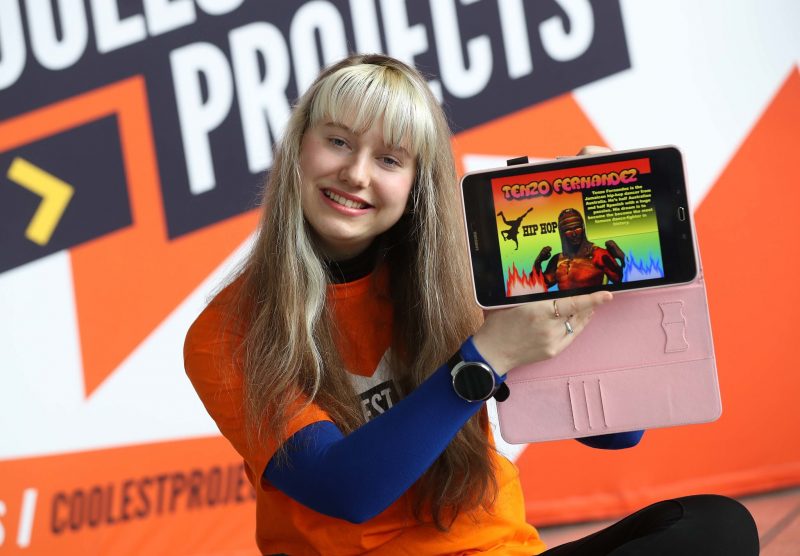 Everyone who registers a project becomes part of a worldwide community of peers who express themselves and their interests with creative tech. We will also have special judges pick their favourite projects! Taking part in Coolest Projects is a wonderful way to connect with others, be inspired, and learn from peers.
So if you know a tech-loving young person, get them excited for taking part in Coolest Projects!
"We are so very happy to have reached people who love to code and are enjoying projects from all over the world…everyone's contributions have blown our minds…we are so so happy ️️Thank you to Coolest Projects for hosting the best event EVER ️️"

– mother of a participant in the 2020 online showcase
Want inspiration for projects? You can still explore all the wonderful projects from the 2020 showcase gallery.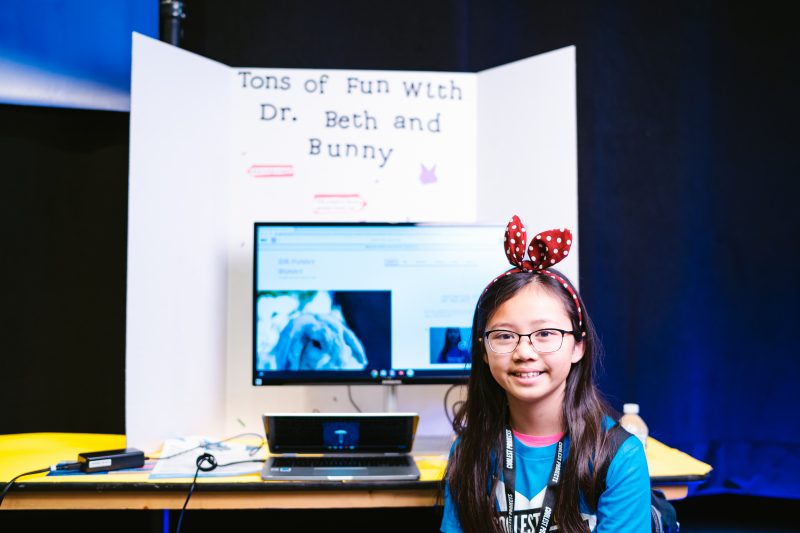 Young people can participate with whatever they're making
Everyone is invited to take part in Coolest Projects — the showcase is for young people with any level of experience. The project they register can be whatever they like, from their very first Scratch animation, to their latest robotics project, website, or phone app. And we invite projects at any stages of the creation process, whether they're prototypes, finished products, or works-in-progress!
To make the youngest participants and complete beginners feel like they belong, we work hard to make sure that taking part is a super welcoming and inspiring experience! In the showcase, they will discover what is possible with technology and how they can use it to shape their world.
And for the young creators who are super tech-savvy and make advanced projects, showcasing their creation at Coolest Projects is a great way to get it seen by some amazing people in the STEM sector: this year's special judges were British astronaut Tim Peake, Adafruit CEO Limor Fried, and other fabulous tech leaders!
Sign up for the latest Coolest Projects news
To be the first to know when registration opens, you only have to sign up for our newsletter:
We will send you regular news about Coolest Projects to keep you up to date and help you inspire the young tech creator in your life!