Learning at home with the Raspberry Pi Foundation
As the UK — like many countries around the world — kicks off the new year with another national lockdown, meaning that millions of young people are unable to attend school, I want to share an update on how the Raspberry Pi Foundation is helping young people to learn at home.
Please help us spread the word to teachers, school leaders, governors, parents, and carers. Everything we are offering here is 100% free and the more people know about it, the more young people will benefit.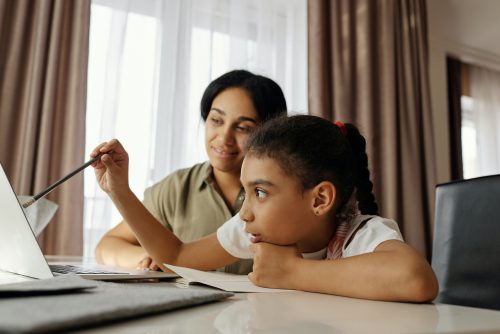 Supporting teachers and pupils
Schools and teachers all over the world have been doing a heroic job over the past ten months, managing the transition to emergency remote teaching during the first round of lockdowns, supporting the most vulnerable pupils, dealing with uncertainty, changing the way that schools worked to welcome pupils back safely, helping pupils catch up with lost learning, and much, much more.
Both in my role as Chief Executive of the Raspberry Pi Foundation and as chair of governors at a state school here in Cambridge, I've seen first-hand the immense pressure that schools and teachers are under. I've also seen them display the most amazing resilience, commitment, and innovation. I want to say a huge thank you to all teachers and school staff for everything you've done and continue to do to help young people through this crisis.
Here's some of the resources and tools that we've created to help you continue to deliver a world-class computing education:
The Teach Computing Curriculum is a comprehensive set of lesson plans for KS1–4 (learners aged 5–16) as well as homework, progression mapping, and assessment materials.

Working with the fabulous Oak National Academy, we've produced 100 hours of video for 300 video lessons based on the Teach Computing Curriculum.

Isaac Computer Science is our online learning platform for advanced computer science (A level, learners aged 16–18) and includes comprehensive, interactive materials and videos. It also allows you to set your learners self-marking questions.
All of these resources are mapped to the English computing curriculum and produced as part of the National Centre for Computing Education. They are available for everyone, anywhere in the world, for free.
Making something fun with code
Parents and carers are the other heroes of remote learning during lockdown. I know from personal experience that juggling work and supporting home learning can be really tough, and we're all trying to find meaningful, fun alternatives to letting our kids binge YouTube or Netflix (other video platforms and streaming services are available).

That's why we've been working really hard to provide parents and carers with easy, accessible ways for you to help your young digital makers to get creative with technology: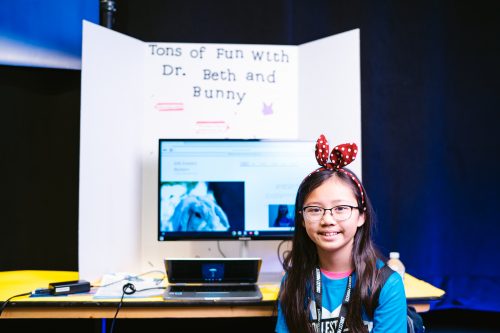 Getting computers into the hands of young people who need them
One of the harsh lessons we learned last year was that far too many young people don't have a computer for learning at home. There has always been a digital divide; the pandemic has just put it centre-stage. The good news is that the cost of solving this problem is now trivial compared to the cost of allowing it to persist.
That's why the Raspberry Pi Foundation has teamed up with UK Youth and a network of grassroots youth and community organisations to get computers into the hands of disadvantaged young people across the UK.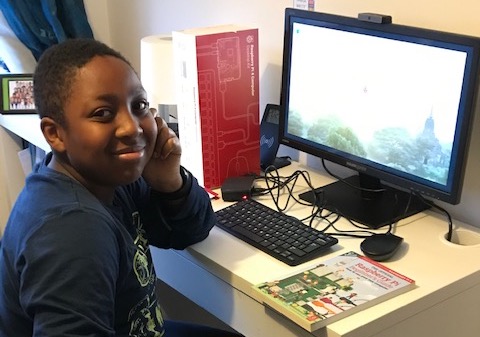 For under £200 we can provide a vulnerable child with everything they need to learn at home, including a Raspberry Pi desktop computer, a monitor, a webcam, free educational software, and ongoing support from a local youth worker and the Foundation team. So far, we have managed to get 2000 Raspberry Pi computers into the hands of the most vulnerable young people in the UK. A drop in the ocean compared to the size of the problem, but a huge impact for every single young person and family.
This has only been possible thanks to the generous support of individuals, foundations, and businesses that have donated to support our work. If you'd like to get involved too, you can find out more here.