Combining research and practice to evaluate and improve computing education in non-formal settings
In the final seminar in our series on cross-disciplinary computing, Dr Tracy Gardner and Rebecca Franks, who work here at the Foundation, described the framework underpinning the Foundation's non-formal learning pathways. They also shared insights from our recently published literature review about the impact that non-formal computing education has on learners.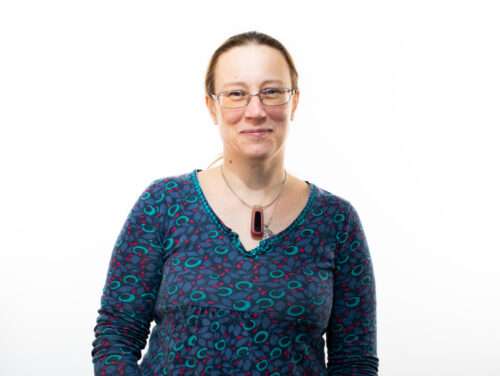 Tracy and Rebecca both have extensive experience in teaching computing, and they are passionate about inspiring young learners and broadening access to computing education. In their work here, they create resources and content for learners in coding clubs and young people at home.
How non-formal learning creates opportunities for computing education
UNESCO defines non-formal learning as "institutionalised, intentional, and planned… an addition, alternative, and/or complement to formal education within the process of life-long learning of individuals". In terms of computing education, this kind of learning happens in after-school programmes or children's homes as they engage with materials that have been carefully designed by education providers.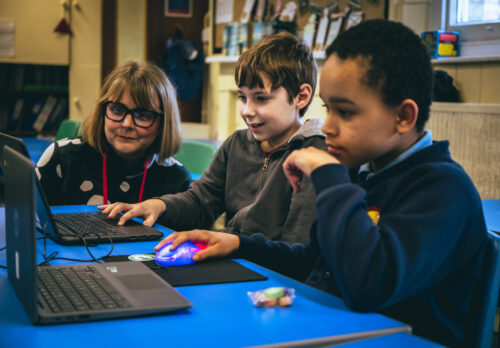 At the Raspberry Pi Foundation, we support two global networks of free, volunteer-led coding clubs where regular non-formal learning takes place: Code Club, teacher- and volunteer-led coding clubs for 9- to 13-year-olds taking place in schools in more than 160 countries; and CoderDojo, volunteer-led programming clubs for young people aged 7–17 taking place in community venues and offices in 100 countries. Through free learning resources and other support, we enable volunteers to run their club sessions, offering versatile opportunities and creative, inclusive spaces for young people to learn about computing outside of the school curriculum. Volunteers who run Code Clubs or CoderDojos report that participating in the club sessions positively impacts participants' programming skills and confidence.
Rebecca and Tracy are part of the team here that writes the learning resources young people in Code Clubs and CoderDojos (and beyond) use to learn to code and create technology.
Helping learners make things that matter to them
Rebecca started the seminar by describing how the team reviewed existing computing pedagogy research into non-formal learning, as well as large amounts of website visitor data and feedback from volunteers, to establish a new framework for designing and creating coding resources in the form of learning paths.

As Rebecca explained, non-formal learning paths should be designed to bridge the so-called 'Turing tar-pit': the gap between what learners want to do, and what they have the knowledge and resources to achieve.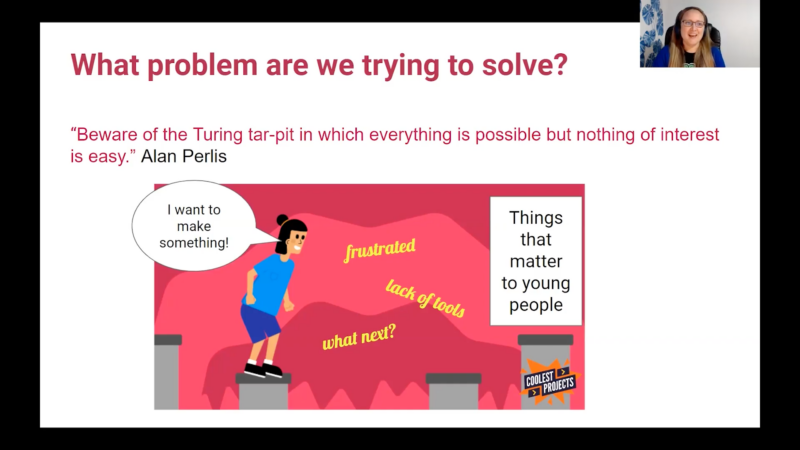 To prevent learners from getting frustrated and ultimately losing interest in computing, learning paths need to:
Be beginner-friendly
Include scaffolding
Support learners' design skills
Relate to things that matter to learners
When Rebecca and Tracy's team create new learning paths, they first focus on the things that learners want to make. Then they work backwards to bridge the gap between learners' big ideas and the knowledge and skills needed to create them. To do this, they use the 3…2…1…Make! framework they've developed.
Learning paths designed according to the framework are made up of three different types of project in a 3-2-1 structure:
Three Explore projects to introduce creators to a set of skills and provide step-by-step instructions to help them develop initial confidence
Two Design projects to allow creators to practise the skills they learned in the previous Explore projects, and to express themselves creatively while they grow in independence
One Invent project where creators use their skills to meet a project brief for a particular audience
You can learn more about the framework in this blog post and this guide for adults who run sessions with young people based on the learning paths. And you can explore the learning paths yourself too.
Rebecca and Tracy's team have created several new learning pathways based on the 3…2…1…Make! framework and received much positive feedback on them. They are now looking to develop more tools and libraries to support learners, to increase the accessibility of the paths, and also to conduct research into the impact of the framework.
New literature review of non-formal computing education showcases its positive impact
In the second half of the seminar, Tracy shared what the research literature says about the impact of non-formal learning. She and researchers at the Foundation particularly wanted to find out what the research says about computing education for K–12 in non-formal settings. They systematically reviewed 421 papers, identifying 88 papers from the last seven years that related to empirical research on non-formal computing education for young learners. Based on these 88 papers, they summarised the state of the field in a literature review.
So far, most studies of non-formal computing education have looked at knowledge and skill development in computing, as well as affective factors such as interest and perception. The cognitive impact of non-formal education has been generally positive. The papers Tracy and the research reviewed suggested that regular learning opportunities, such as weekly Code Clubs, were beneficial for learners' knowledge development, and that active teaching of problem solving skills can lead to learners' independence.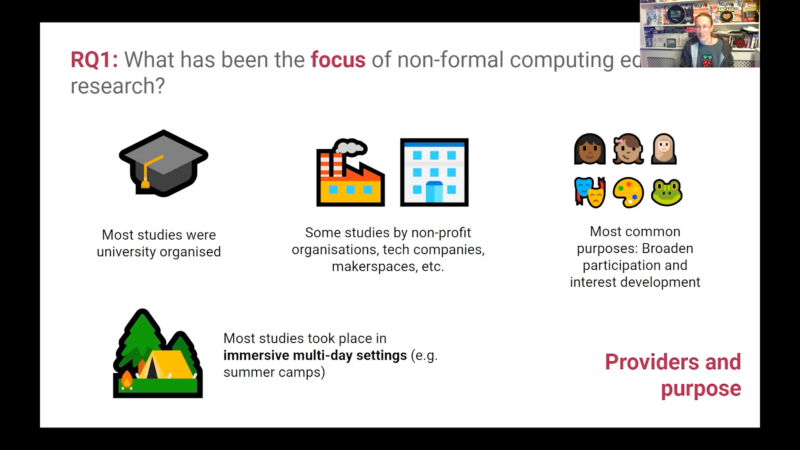 Non-formal computing education also seems to be beneficial in terms of affective factors (although it is unclear yet whether the benefits remain long-term, since most existing research studies conducted have been short-term ones). For example, out-of-school programmes can lead to more positive perception and increased awareness of computing for learners, and also boost learners' confidence and self-efficacy if they have had little prior experience of computing. The social aspects of participating in coding clubs should not be underestimated, as learners can develop a sense of belonging and support as they work with their peers and mentors.

The literature review showed that non-formal computing complements formal in-school education in many ways. Not only can Code Clubs and CoderDojos be accessible and equitable spaces for all young people, because the people who run them can tailor learning to the individuals. Coding clubs such as these succeed in making computing fun and engaging by enabling a community to form and allowing learners to make things that are meaningful to them.
What existing studies in non-formal computing aren't telling us
Another thing the literature review made obvious is that there are big gaps in the existing understanding of non-formal computing education that need to be researched in more detail. For example, most of the studies the papers in the literature review described took place with female students in middle schools in the US.
That means the existing research tells us little about non-formal learning:
In other geographic locations
In other educational settings, such as primary schools or after-school programmes
For a wider spectrum of learners
We would also love to see studies that hone in on:
The long-term impact of non-formal learning
Which specific factors contribute to positive outcomes
Non-formal learning about aspects of computing beyond programming
3…2…1…research!
We're excited to continue collaborating within the Foundation so that our researchers and our team creating non-formal learning content can investigate the impact of the 3…2…1…Make! framework.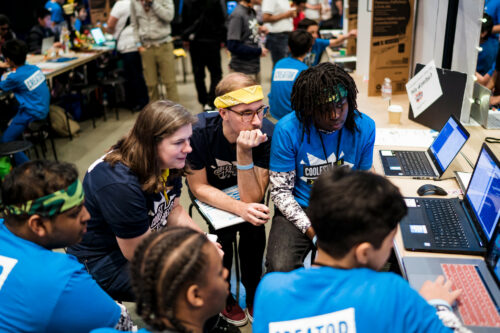 This collaboration connects two of our long-term strategic goals: to engage millions of young people in learning about computing and how to create with digital technologies outside of school, and to deepen our understanding of how young people learn about computing and how to create with digital technologies, and to use that knowledge to increase the impact of our work and advance the field of computing education. Based on our research, we will iterate and improve the framework, in order to enable even more young people to realise their full potential through the power of computing and digital technologies.
Join our seminar series on primary computing education
From January, you can join our new monthly seminar series on primary (K–5) teaching and learning. In this series, we'll hear insights into how our youngest learners develop their computing knowledge, so whether you're a volunteer in a coding club, a teacher, a researcher, or simply interested in the topic, we'd love to see you at one of these monthly online sessions.
The first seminar, on Tuesday 10 January at 5pm UK time, will feature researchers and educators Dr Katie Rich and Carla Strickland. They will share findings on how to teach children about variables, one of the most difficult aspects of computing for young learners. Sign up now, and we will send you notifications and joining links for each seminar session.
We look forward to seeing you soon, and to discussing with you how we can apply research results to better support all our learners.