New Chair and Trustees of the Raspberry Pi Foundation
I am delighted to share the news that we have appointed a new Chair and Trustees of the Raspberry Pi Foundation. Between them, they bring an enormous range of experience and expertise to what is already a fantastic Board of Trustees, and I am really looking forward to working with them.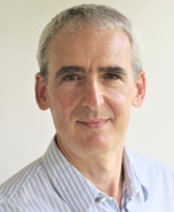 New Chair of the Board of Trustees: John Lazar
John Lazar has been appointed as the new Chair of the Board of Trustees. John is a software engineer and business leader who is focused on combining technology and entrepreneurship to generate lasting positive impact.
Formerly the Chairman and CEO of Metaswitch Networks, John is now an angel investor, startup mentor, non-executive chairman and board director, including serving as the Chair of What3Words. He is a Fellow of the Royal Academy of Engineering and played an active role in developing the programme of study for England's school Computer Science curriculum. John has also spent many years working on tech-related non-profit initiatives in Africa and co-founded Enza Capital, which invests in early-stage African technology companies that solve pressing problems.
John takes over the Chair from David Cleevely, who has reached the end of his two three-year terms as Trustee and Chair of the Foundation. David has made a huge contribution to the Foundation over that time, and we are delighted that he will continue to be involved in our work as one of the founding members of the Supporters Club.
New Trustees: Amali de Alwis, Charles Leadbeater, Dan Labbad
Alongside John, we are welcoming three new Trustees to the Board of Trustees:
Amali de Alwis is the UK Managing Director of Microsoft for Startups, and is the former CEO of Code First: Girls. She is also a Board member at Ada National College for Digital Skills, sits on the Diversity & Inclusion Board at the Institute of Coding, is an Advisory Board member at the Founders Academy, and was a founding member at Tech Talent Charter.

Charles Leadbeater is an independent author, a social entrepreneur, and a leading authority on innovation and creativity. He has advised companies, cities, and governments around the world on innovation strategy and has researched and written extensively on innovation in education. Charles is also a Trustee of the Paul Hamlyn Foundation.

Dan Labbad is Chief Executive and Executive Member of the Board of The Crown Estate. He was previously at Lendlease, where he was Chief Executive Officer of Europe from 2009. Dan is also a Director of The Hornery Institute and Ark Schools.
New Member: Suranga Chandratillake
I am also delighted to announce that we have appointed Suranga Chandratillake as a Member of the Raspberry Pi Foundation. Suranga is a technologist, entrepreneur, and investor.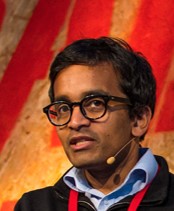 He founded the intelligent search company blinkx and is now a General Partner at Balderton Capital. Suranga is a Fellow of the Royal Academy of Engineering and a World Economic Forum Young Global Leader, and he serves on the UK Government's Council for Science and Technology.
What is a Board of Trustees anyway?
As a charity, the Raspberry Pi Foundation is governed by a Board of Trustees that is ultimately responsible for what we do and how we are run. It is the Trustees' job to make sure that we are focused on our mission, which for us means helping more people learn about computing, computer science, and related subjects. The Trustees also have all the usual responsibilities of company directors, including making sure that we use our resources effectively. As Chief Executive, I am accountable to the Board of Trustees. 
We've always been fortunate to attract the most amazing people to serve as Trustees and, as volunteers, they are incredibly generous with their time, sharing their expertise and experience on a wide range of issues. They are an important part of the team. Trustees serve for up to two terms of three years so that we always have fresh views and experience to draw on.
How do you appoint Trustees?
Appointments to the Board of Trustees follow open recruitment and selection processes that are overseen by the Foundation's Nominations Committee, supported by independent external advisers. Our aim is to appoint Trustees who bring different backgrounds, perspectives, and lived experience, as well as a range of skills. As with all appointments, we consider diversity at every aspect of the recruitment and selection processes.
Formally, Trustees are elected by the Foundation's Members at our Annual General Meeting. This year's AGM took place last week on Zoom. Members are also volunteers, and they play an important role in holding the Board of Trustees to account, helping to shape our strategy, and acting as advocates for our mission.
You can see the full list of Trustees and Members on our website.