Congratulations Carrie Anne Philbin, MBE
We are delighted to share the news that Carrie Anne Philbin, Raspberry Pi's Director of Educator Support, has been awarded an MBE for her services to education in the Queen's Birthday Honours 2020.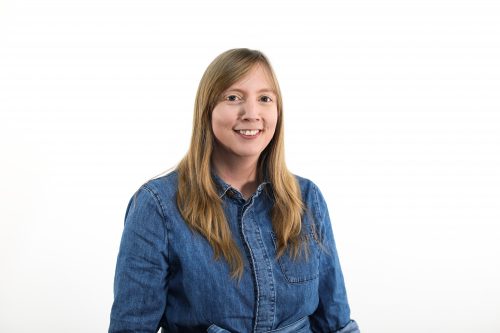 Carrie Anne was one of the first employees of the Raspberry Pi Foundation and has helped shape our educational programmes over the past six years. Before joining the Foundation, Carrie Anne was a computing teacher, YouTuber, and author.
She's also a tireless champion for diversity and inclusion in computing; she co-founded a grassroots movement of computing teachers dedicated to diversity and inclusion, and she has mentored young girls and students from disadvantaged backgrounds. She is a fantastic role model and source of inspiration to her colleagues, educators, and young people.
From history student to computing teacher and YouTuber
As a young girl, Carrie Anne enjoyed arts and crafts and when her dad bought the family a Commodore 64, she loved the graphics she could make on it. She says, "I vividly remember typing in the BASIC commands to create a train that moved on the screen with my dad." Being able to express her creativity through digital patterns sparked her interest in technology.
After studying history at university, Carrie Anne followed her passion for technology and became an ICT technician at a secondary school, where she also ran several extra-curricular computing clubs for the students. Her school encouraged and supported her to apply for the Graduate Teacher Programme, and she qualified within two years.
Carrie Anne admits that her first experience in a new school as a newly qualified teacher was "pretty terrifying", and she says her passion for the subject and her sense of humour are what got her through. The students she taught in her classroom still inspire her today.
Showing that computing is for everyone
As well as co-founding CAS #include, a diversity working group for computing teachers, Carrie Anne started the successful YouTube channel Geek Gurl Diaries. Through video interviews with women working in tech and hands-on computer science tutorials, Carrie Anne demonstrates that computing is fun and that it's great to be a girl who likes computers.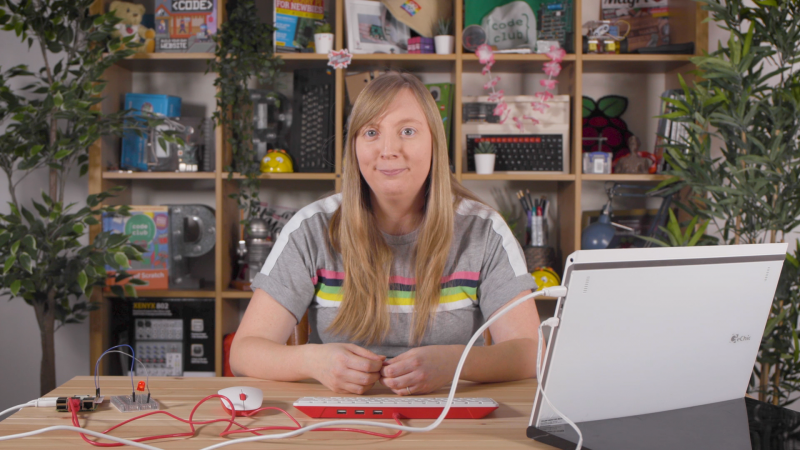 On the back of her own YouTube channel's success, Carrie Anne was invited to host the Computer Science video series on Crash Course, the extremely popular educational YouTube channel created by Hank and John Green. There, her 40+ videos have received over 2 million views so far.
Discovering the Raspberry Pi Foundation
Carrie Anne says that the Raspberry Pi computer brought her to the Raspberry Pi Foundation, and that she stayed "because of the community and the Foundation's mission". She came across the Raspberry Pi while searching for new ways to engage her students in computing, and joined a long waiting list to get her hands on the single-board computer. After her Raspberry Pi finally arrived, she carried it in her handbag to community meetups to learn how other people were using it in education.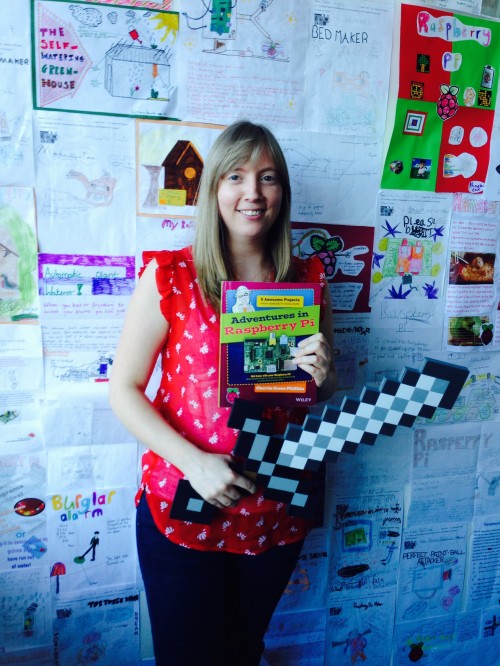 Since joining the Foundation, Carrie Anne has helped to build an incredible team, many of them also former computing teachers. Together they have trained thousands of educators and produced excellent resources that are used by teachers and learners around the world. Most recently, the team created the Teach Computing Curriculum of over 500 hours of free teaching resources for primary and secondary teachers; free online video lessons for students learning at home during the pandemic (in partnership with Oak National Academy); and Isaac Computer Science, a free online learning platform for A level teachers and students.
On what she wants to empower young people to do
Carrie Anne says, "We're living in an ever-changing world that is facing many challenges right now: climate change, democracy and human rights, oh and a global pandemic. These are issues that young people care about. I've witnessed this year after year at our international Coolest Projects technology showcase event for young people, where passionate young creators present the tech solutions they are already building to address today's and tomorrow's problems. I believe that equipped with a deeper understanding of technology, young people can change the world for the better, in ways we've not even imagined."
Carrie Anne has already achieved a huge amount in her career, and we honestly believe that she is only just getting started. On behalf of all your colleagues at the Foundation and all the educators and young people whose lives you've changed, congratulations Carrie Anne!