Code along with our Astro Pi Mission Zero video
Today we're sharing an Astro Pi Mission Zero codealong video to help even more young people send their code into space.
In Mission Zero, young people write a simple program and display a colourful image on an Astro Pi computer on board the International Space Station (ISS). When the astronauts on mission on the ISS are working nearby, they can see the images young people have designed.
No coding experience is needed for Mission Zero. It's a free and inspiring beginners' coding activity. All young people need is an hour to write the program, a web browser on any computer with internet access, and an adult mentor who can register online to access the Mission Hub (see below).
Get inspired to code with Mission Zero
In the codealong video, Rebecca from our team shows young people how to write their Mission Zero program step by step. We hope that it will open up this amazing coding activity to even more young people. (There's also the written step-by-step guide to creating your program, available in 20 languages.)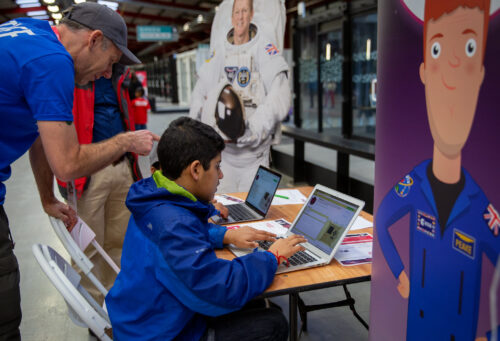 Young people up to age 19 in ESA Member States are invited to take part, individually or as teams (see the eligibility details).
Every participant will receive a piece of space science history to keep: a personalised, printable certificate that shows their Mission Zero program's exact start and end time, and the position of the ISS while their program ran.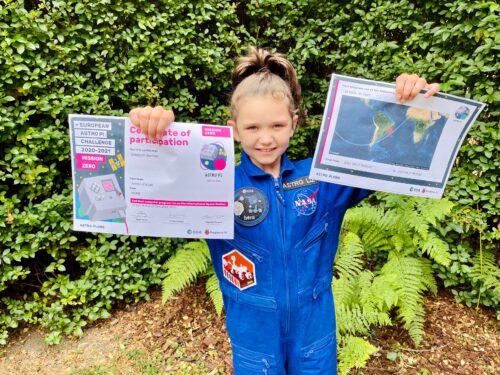 The theme to inspire images for Mission Zero this year is 'flora and fauna', to remind the ISS astronauts of their home. The images can show anything from flowers and trees to birds, insects, and other animals. Young people could even create a series of images to show as an animation during the 30 seconds their program will run.
Mission Zero 2022/23 is open until 17 March 2023.
For all educators and parents
If you're an adult mentor supporting young people to take part, read the mission guidelines to find out all you need to know. You can also watch this short video showing you exactly how to register to access the Mission Hub and get the code to identify your young people's programs.