Astro Pi Mission Zero 2022/23 is open for young people
Inspire young people about coding and space science with Astro Pi Mission Zero. Mission Zero offers young people the chance to write code that will run in space! It opens for participants today.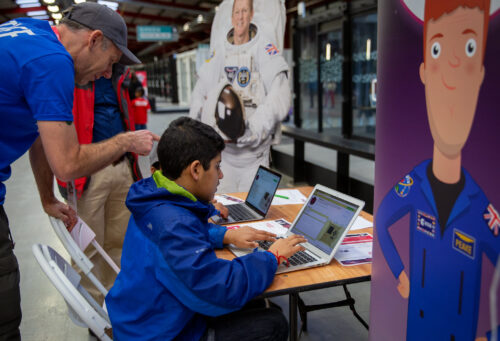 What is Mission Zero?
In Mission Zero, young people write a simple computer program to run on an Astro Pi computer on board the International Space Station (ISS).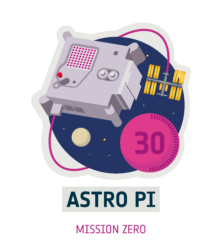 Following step-by-step instructions, they write code to take a reading from an Astro Pi sensor and display a colourful image for the ISS astronauts to see as they go about their daily tasks. This is a great, one-hour activity for beginners to programming.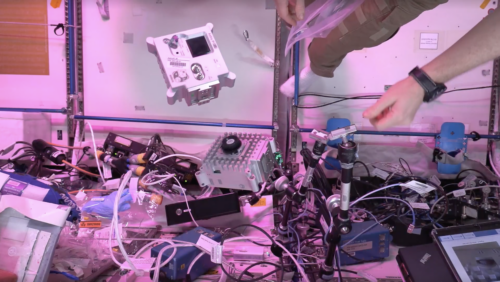 Participation is free and open for young people up to age 19 in ESA Member States (eligibility details). Everything can be done in a web browser, on any computer with internet access. No special hardware or prior coding skills are needed.
Participants will receive a piece of space science history to keep: a personalised certificate they can download, which shows their Mission Zero program's exact start and end time, and the position of the ISS when their program ran.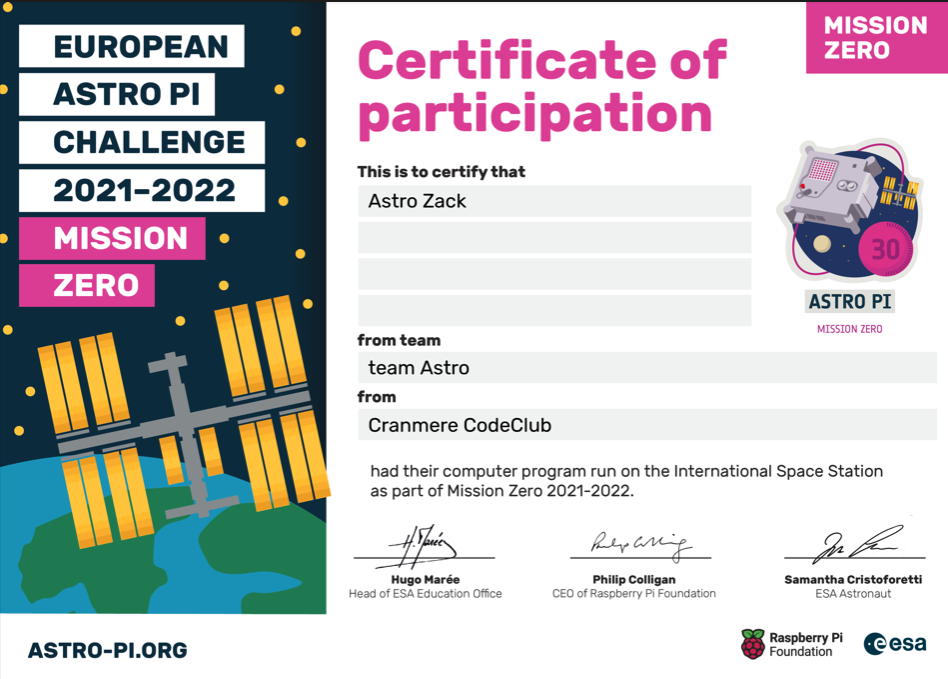 All young people's entries that meet the eligibility criteria and follow the official Mission Zero guidelines will have their program run in space for up to 30 seconds.
Mission Zero 2022/23 is open until 17 March 2023.
New this year for Mission Zero participants
If you've been involved in Mission Zero before, you will notice lots of things have changed. This year's Mission Zero participants will be the first to use our brand-new online code editor, a tool that makes it super easy to write their program using the Python language.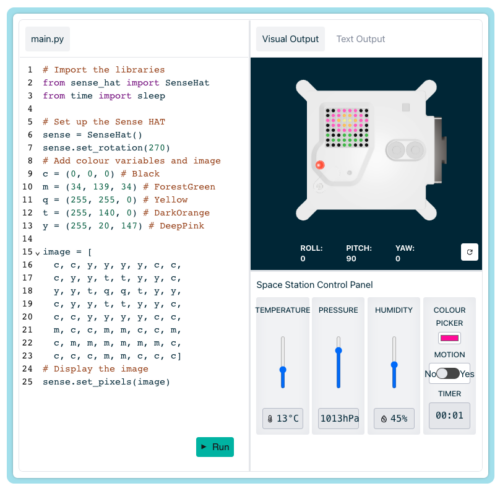 Thanks to the new Astro Pi computers that we sent to the ISS in 2021, there's a brand-new colour and luminosity sensor, which has never been available to Mission Zero programmers before:
Finally, this year we're challenging coders to create a colourful image to show on the Astro Pi's LED display, and to use the data from the colour sensor to determine the image's background colour.
The theme to inspire images for Mission Zero 2022/23 is 'flora and fauna'. The images participants design can represent any aspect of this theme, such as flowers, trees, animals, or insects. Young people could even choose to program a series of images to show a short animation during the 30 seconds their program will run.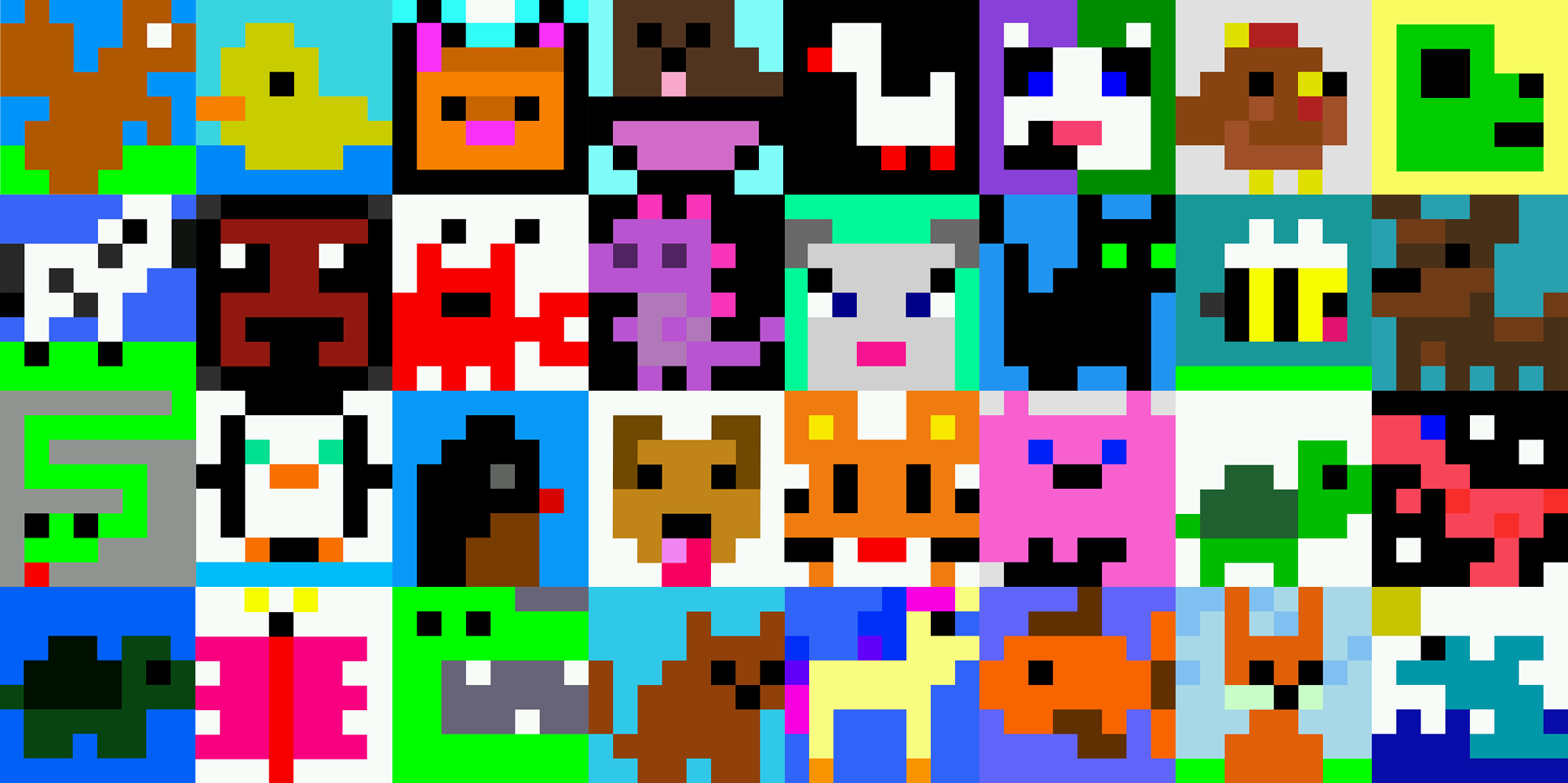 Here are some examples of images created by last year's Mission Zero participants. What will you create?
Sign up for Astro Pi news
The European Astro Pi Challenge is an ESA Education project run in collaboration with us here at the Raspberry Pi Foundation. Young people can also take part in Astro Pi Mission Space Lab, where they will work to design a real scientific experiment to run on the Astro Pi computers.
You can keep updated with all of the latest Astro Pi news by following the Astro Pi Twitter account or signing up to the newsletter at astro-pi.org.