Astro Pi Mission Space Lab: The journey of two mentors
Sobhy Fouda started his Astro Pi journey in 2019 by helping a group of young people participate in Astro Pi Mission Zero, the beginners' activity of the annual European Astro Pi Challenge. In Mission Zero, participants write a simple computer program that runs on board the International Space Station (ISS).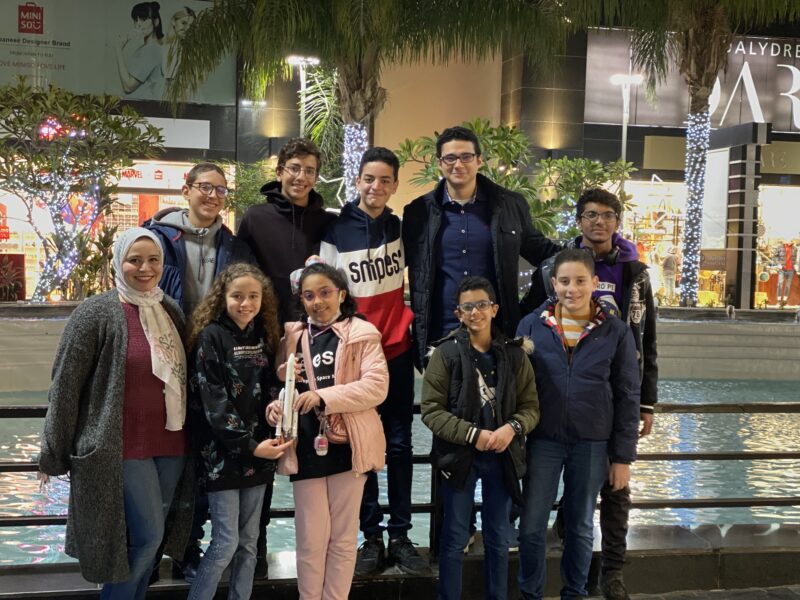 Seeing the wonder on the faces of the young people on the day when their programs were sent to space motivated Sobhy to take the next step: the year after, he became the mentor of a team of young people who wanted to take part in Astro Pi Mission Space Lab 2020/21. Sobhy supported them for 8 months as they designed and wrote a program to conduct their own scientific experiment on the ISS. The team placed among the 10 winners of Mission Space Lab that year.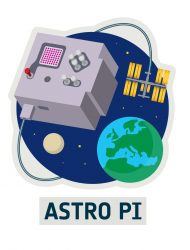 Among this winning team was Ismail, who joined Sobhy as a mentor for the next round of Astro Pi Mission Space Lab in 2021/22. We spoke to Sobhy and Ismail about their experiences as mentors, about how being involved in Astro Pi changed their life, and about how when you dream big, you can inspire others to do the same.
Finding inspiration in mentoring young people
"I have always loved space and I had big dreams of becoming a pilot," said Sobhy. After graduating with a mechatronics engineering degree from the German University in Cairo, he moved to the UK to study aircraft maintenance and aerospace engineering. During this time, Sobhy heard about the Astro Pi Challenge and decided to support some young people in his community to take part in Mission Zero. "It was my first experience with the Astro Pi programme, so it was a great first step for me to teach the team some basic Python skills."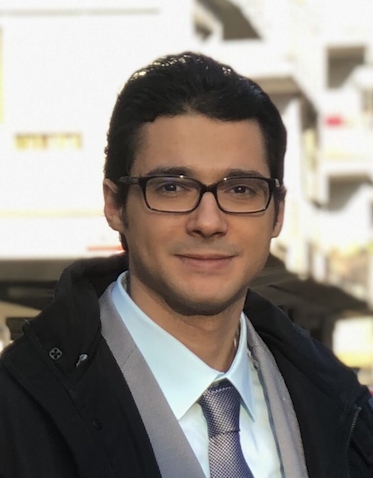 Sadly, Sobhy was unable to continue down his chosen career path in the UK due to health issues. He said, "It was a very difficult time for me. It was hard to walk away from a dream I had held for so long. I decided to apply for a scholarship within aerospace in Germany, focusing more on writing code, as well as on R&D [research and development]." Sobhy credited his participation as a mentor in Mission Zero as crucial to his success with this next step: "I thoroughly believe that my mentorship of a Mission Zero team helped me to demonstrate my social commitment, which was a significant requirement for the scholarship."
When Sobhy was awarded the scholarship, he and his wife moved to Berlin, but it was hard for him to find inspiration. This changed when he decided to be an Astro Pi mentor again. "My wife put the word out about it [Astro Pi Mission Space Lab] in my community, and we had a number of young people come forward."
Supporting young people to understand the Astro Pi computers
With help from Sobhy, his Mission Space Lab team started thinking through experiment ideas a couple of months in advance of the challenge start. "Once I had got the kids familiarised with the sensors on the Astro Pi computer and the conditions on the ISS, it was the logical next step to start introducing more Python to learn how to control these sensors and discuss what we could analyse."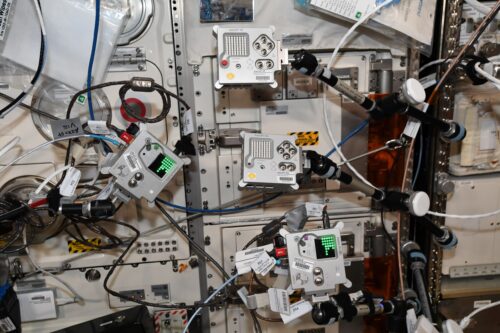 Sobhy's team successfully submitted an idea for a Mission Space Lab experiment: investigating how the Earth's magnetic field correlates with its climate, and how this affects near-Earth objects' behaviour in low-Earth orbit. Next, the team of young people received an Astro Pi hardware kit with which to test the program they wrote in realistic conditions. Sobhy said that "once we received our Astro Pi kit with the sensors, I then used these sensors to make the experiments more relatable to the kids, getting them to measure the humidity in their rooms for example, and I tried to gamify the sessions as much as possible to keep it fun and ignite their imagination."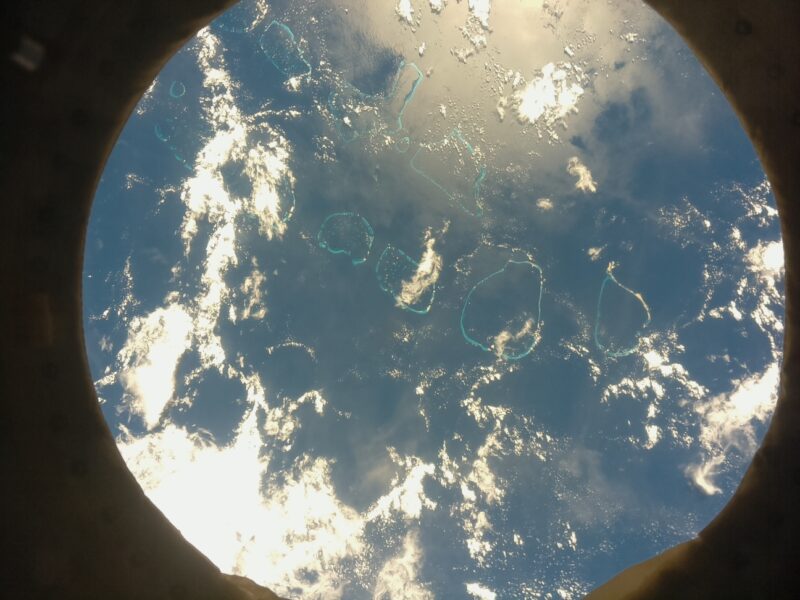 One young person on Sobhy's Mission Space Lab team was Ismail, who was 17 at the time. Ismail explained, "I had some programming experience, as I had worked in Sobhy's previous teams for Mission Zero, but taking part in Mission Space Lab really helped me to develop these skills in a practical way."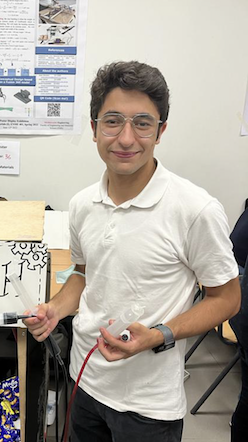 Ismail was particularly surprised by how much he loved working with the Astro Pi hardware . "I always thought I would follow a career path in programming, however, working with the Raspberry Pi computer and its sensors made me realise that I liked working with the hardware even more than doing programming," said Ismail. "I ended up changing my choice of degree to mechatronics, so my Mission Space Lab experience really helped me to find the career path I was meant to be on."
Making a real impact through mentoring
Taking part in Astro Pi Mission Space Lab wasn't the only thing that shaped Ismail's path: he credits Sobhy's mentorship for helping him achieve his goals. "Sobhy was such a good mentor. His passion for the project radiated from him and infected us all! He explained what we needed to tackle, asked questions, and then gave us small activities to put our programming experience into practice in a practical way. It made the programming so much more interesting."
Sobhy said that when the team was announced among the winners of Mission Space Lab in the 20/21 Astro Pi Challenge, "seeing the team's reaction was so rewarding. All our hard work paid off, and I was so happy and proud of the team and what they had achieved." Ismail added, "I still have to pinch myself that we actually won. I'm constantly asking myself if it actually happened, as it was so unbelievable. It was incredible."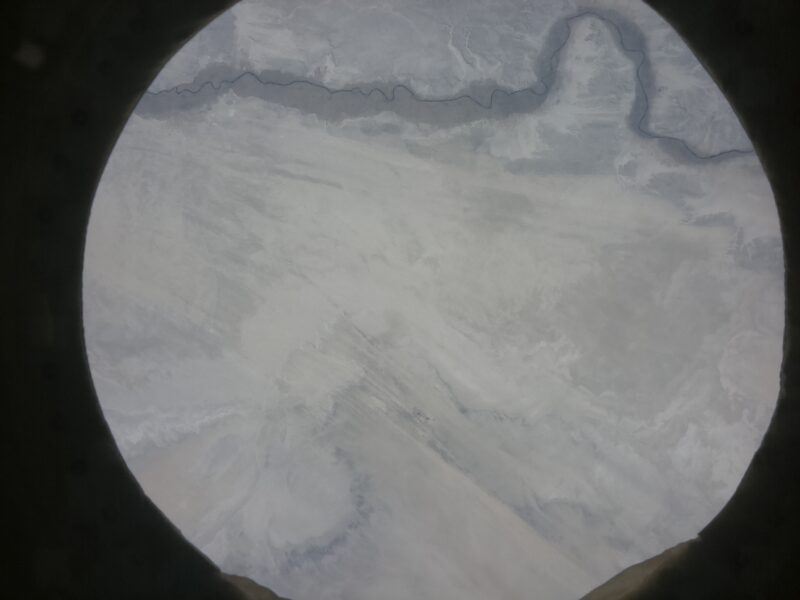 Sobhy has stayed in contact with the young people he mentored in the Astro Pi Challenge and their bond remains strong. Ismail said, "He has really become a friend. He was always so helpful and knowledgeable. I just loved working with him, so when he asked if I wanted to become an assistant Astro Pi mentor, I took the opportunity despite having other commitments."
Mentoring and the skills it teaches
Moving on to become a mentor alongside Sobhy in the 2021/22 Astro Pi Challenge was an eye-opening experience for Ismail. "I had to learn a new set of skills," said Ismail. "In particular, I realised I needed to improve my presentation skills. To start with I was really uncomfortable speaking in front of a group, but now I'm not, and this confidence transferred over to my university studies. That's been a really great benefit I've taken from the experience."
"[My] Mission Space Lab experience really helped me to find the career path I was meant to be on."

Ismail, Mission Space Lab participant and mentor
For us it was wonderful to hear about these lasting friendships and connections that have formed among the people participating in Mission Space Lab. Both Sobhy and Ismail felt that while mentoring a Mission Space Lab team can be challenging at times, the rewards are worth it. Watching their team develop and seeing the young people connect made the experience extremely rewarding.
Ismail concluded by saying: "Astro Pi has been one of the best experiences I have had in my life. I have so much to be thankful for, and I owe this to Astro Pi, but even more to my mentor Sobhy. He has encouraged me to have this incredible experience, helped me find my path in life, and guided me every step of the way. I will remember him and be thankful to him for the rest of my life. It's been life-changing."
Get involved in Astro Pi Mission Space Lab
In only a few days, you'll be able to register as a team mentor for Astro Pi Mission Space Lab 2022/23.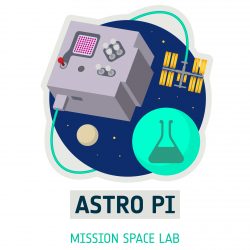 The European Astro Pi Challenge, an ESA education programme in collaboration with us at the Raspberry Pi Foundation, starts again from 12 September. Sign up to the newsletter at astro-pi.org to be the first to hear news about the programme.