Celebrating the community: Sophie
It's wonderful hearing from people in the community about what learning and teaching digital making means to them and how it impacts their lives. So far, our community stories series has involved young creators, teachers, and mentors from the UK and US, India, Romania, and Ireland, who are all dedicated to making positive change in their corner of the world through getting creative with technology.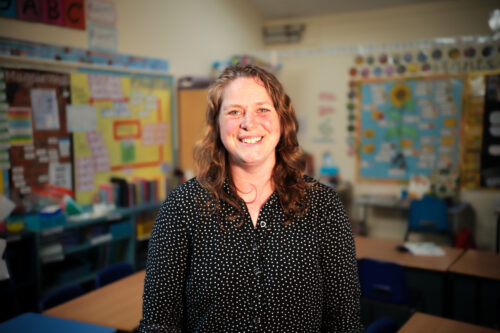 For our next story, we travel to a tiny school in North Yorkshire in the UK to meet teacher Sophie Hudson, who's been running a Code Club since February 2021.
Introducing Sophie and Linton-on-Ouse Primary School
A teacher for 10 years, Sophie is always looking for new opportunities and ideas to inspire and encourage her learners. The school where she teaches, Linton-on-Ouse Primary School & Nursery in rural Yorkshire, is very small. With only five teachers supporting the children, any new activity has to be meticulously planned and scheduled. Sophie was also slightly nervous about setting up a Code Club because she doesn't have a computer science background, sharing that "there's always one subject that you feel less confident in."
Sophie started the Code Club off small, with only a few learners. But then she grew it quickly, and now half of the learners in Key Stage 2 attend, and the club sessions have become a regular fixture in the school week.
"Once I did have a look at it [Code Club], it really wasn't as scary as I thought. […] It has had a really positive influence on our school."

Sophie Hudson, primary school teacher
Thanks to our free Code Club project guides and coding challenges like Astro Pi Mission Zero, Sophie's Code Club has plenty of activities and resources for the children to learn to code with confidence — while having fun too. Sophie says: "I like the idea that the children can be imaginative: it's play, but it's learning at the same time. They might not even realise it."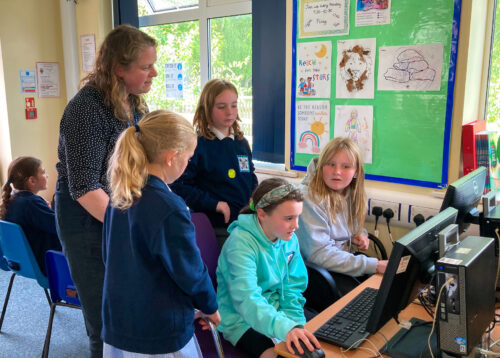 Visiting the Code Club at Linton-on-Ouse Primary School was a joyful experience. The children listened intently as Sophie kicked off the lunchtime club session. As they started to code, there were giggles and gasps throughout, and the classroom filled with sounds and intermittent squeaks from the 'Stress ball' project. It was clear how much enjoyment the learners felt, and how engaged everyone was with their coding projects. Learner Erin told us she likes Code Club because she can "have a little fun with it". Learners Maise and Millie enjoy it because "it makes you worry less about getting stuff wrong, because you always know there's a back-up plan."
"It's amazing. Anything is possible."

Millie (10), learner at Sophie's Code Club
Attending Code Club had a profound impact on a 9-year-old learner called Archie, who shares that his confidence has improved since taking part in the sessions: "I would never, ever think of doing things that I do now in Code Club," he says. His mum Jenni has also seen a difference in Archie since he joined Code Club, with his confidence improving generally at school.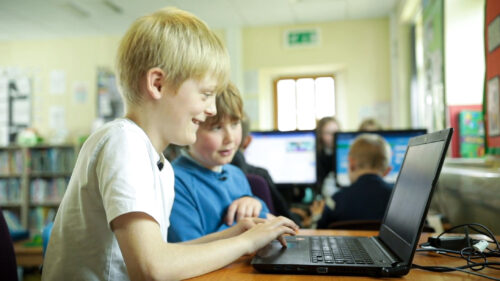 The positive impact that Sophie has on Linton-on-Ouse Primary School & Nursery is undeniable, not only by running Code Club as an extracurricular activity but also by joint-leading science and leading PE, computing, and metacognition. Head teacher Davinia Pearson says, "How could you not be influenced by someone who's just out there looking for the best for their class and children, and making a difference?"
Help us celebrate Sophie and her Code Club at Linton-on-Ouse Primary School & Nursery by sharing their story on Twitter, LinkedIn, and Facebook.