Attend our Cambridge Computing Education Research Symposium
Update 13 March 2020:
The research symposium will now be held online on 1 April! We have made this decision to allow us, and you, to plan for it with certainty, given that the Novel Coronavirus situation is changing daily.
Unfortunately, the pre-symposium events on Tuesday 31 March are cancelled.
We are looking forward to the event, which has a great line-up of papers and speakers. See you online!
Are you an academic, researcher, student, or educator who is interested in computing education research? Then come and join us in Cambridge, UK on 1 April 2020 for discussion and networking at our first-ever research symposium.
Join our symposium
At the Raspberry Pi Foundation, we carry out research that deepens our understanding of how young people learn about computing and digital making and helps to increase the impact of our work and advance the field of computing education.
As part of our research work, we are launching the Cambridge Computing Education Research Symposium, a new one-day symposium hosted jointly by us and the University of Cambridge.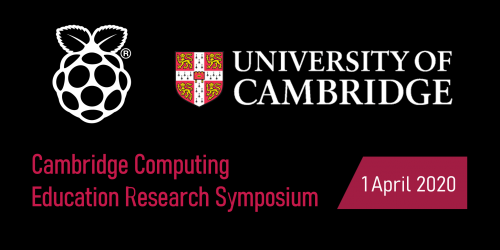 The theme of the symposium is school-level computing education, both formal and non-formal. The symposium will offer an opportunity for researchers and educators to share their work, meet others with similar interests, and build collaborative projects and networks.
The symposium will take place on 1 April 2020 at the Department of Computer Science and Technology. The day will include a range of talks and a poster session, as well as a keynote speech from Dr Natalie Rusk, Research Scientist at the MIT Media Laboratory and one of the creators of the Scratch programming language.
Registration for the symposium is now open: book your place today!
Pre-symposium workshops and networking
When you register to attend, you'll also have the chance to sign up for one of two parallel workshops taking place on 31 March 2020 at the Raspberry Pi Foundation office in Cambridge.
Workshop 1 concerns the topic of gender balance in computing, while in workshop 2, we'll consider what research-in-practice looks like in the computing classroom.
The workshops will draw on the experiences of everyone who is participating, and they'll provide a forum for innovative ideas and new opportunities for collaboration to emerge.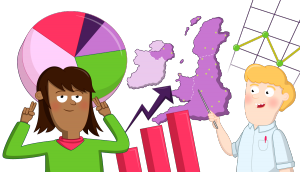 You're also invited to join us on the evening of 31 March for an informal networking event over food and drink at the Raspberry Pi Foundation office — a great chance to meet, mingle, and make connections ahead of the symposium day.
Register for the symposium to secure your place at these events! We look forward to meeting you there.