What we are learning about learning
Across Code Clubs, CoderDojos, Raspberry Jams, and all our other education programmes, we're working with hundreds of thousands of young people. They are all making different projects and learning different things while they are making. The research team at the Raspberry Pi Foundation does lots of work to help us understand what exactly these young people learn, and how the adults and peers who mentor them share their skills with them.
We do our research work by:
Visiting clubs, Dojos, and events, seeing how they run, and talking to the adults and young people involved
Running surveys to get feedback on how people are helping young people learn
Testing new approaches and resources with groups of clubs and Dojos to try different ways which might help to engage more young people or help them learn more effectively
Over the last few months, we've been running lots of research projects and gained some fascinating insights into how young people are engaging with digital making. As well as using these findings to shape our education work, we also publish what we find, for free, over on our research page.
How do children tackle digital making projects?
We found that making ambitious digital projects is a careful balance between ideas, technology, and skills. Using this new understanding, we will help children and the adults that support them plan a process for exploring open-ended projects.
For this piece of research, we interviewed children and young people at last year's Coolest Projects International and Coolest Projects UK , asking questions about the kinds of projects they made and how they created them. We found that the challenge they face is finding a balance between three things: the ideas and problems they want to address, the technologies they have access to, and their skills. Different children approached their projects in different ways, some starting with the technology they had access to, others starting with an idea or with a problem they wanted to solve.
Achieving big ambitions with the technology you have to hand while also learning the skills you need can be tricky. We're planning to develop more resources to help young people with this.
We also found out a lot about the power of seeing other children's projects, what children learn, and the confidence they develop in presenting their projects at these events. Alongside our analysis, we've put together some case studies of the teams we interviewed, so people can read in-depth about their projects and the stories of how they created them.
Who comes to Code Club?
In another research project, we found that Code Clubs in schools are often diverse and cater well for the communities the schools serve; Code Club is not an exclusive club, but something for everyone.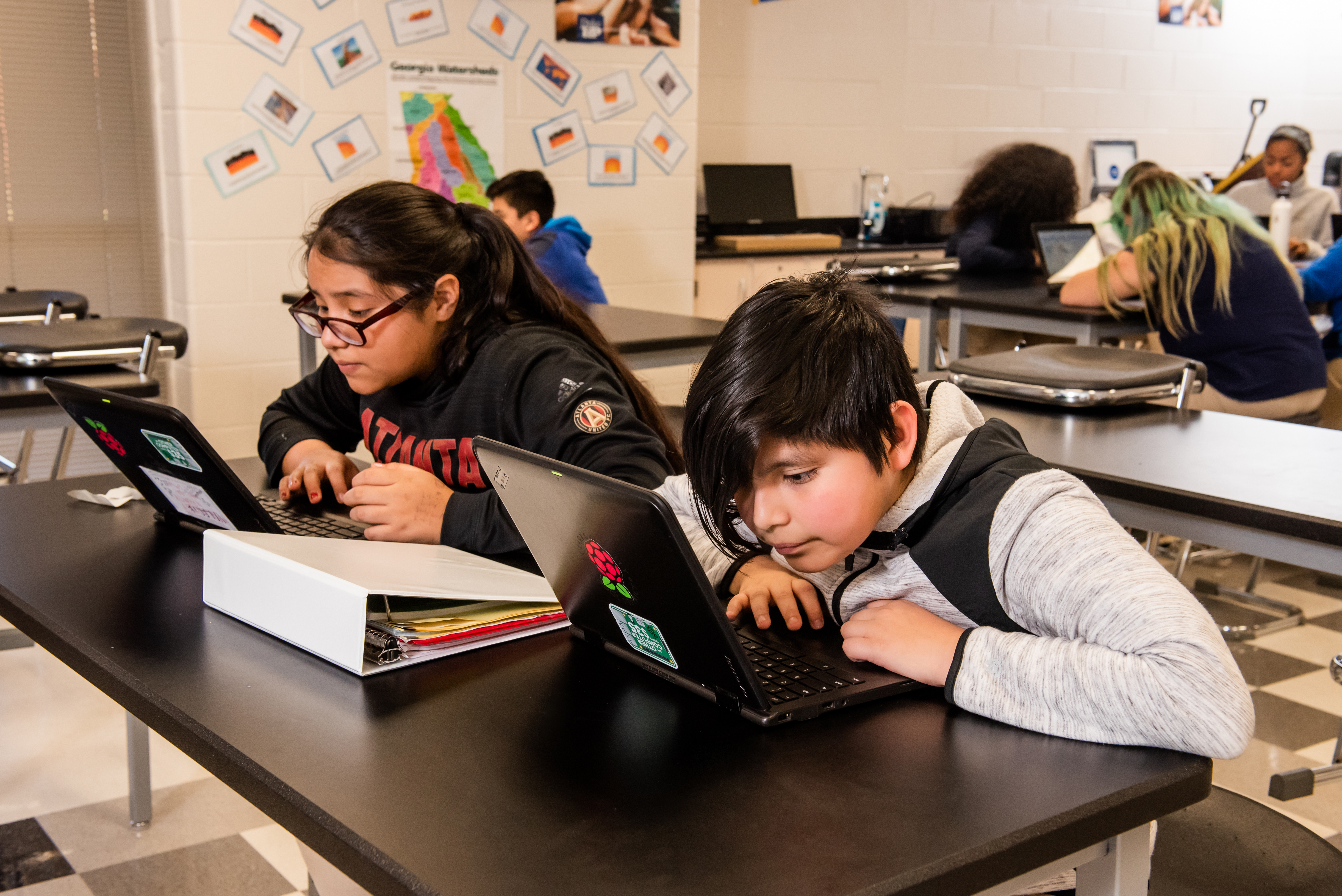 Code Clubs are run by volunteers in all sorts of schools, libraries, and other venues across the world; we know a lot about the spaces the clubs take place in and the volunteers who run them, but less about the children who choose to take part. We've started to explore this through structured visits to clubs in a sample of schools across the West Midlands in England, interviewing teachers about the groups of children in their club. We knew Code Clubs were reaching schools that cater for a whole range of communities, and the evidence of this project suggests that the children who attend the Code Club in those schools come from a range of backgrounds themselves.
We found that in these primary schools, children were motivated to join Code Club more because the club is fun rather than because the children see themselves as people who are programmers. This is partly because adults set up Code Clubs with an emphasis on fun: although children are learning, they are not perceiving Code Club as an academic activity linked with school work. Our project also showed us how Code Clubs fit in with the other after-school clubs in schools, and that children often choose Code Club as part of a menu of after-school clubs.
In the last few months we've also published insights into how Raspberry Pi Certified Educators are using their training in schools, and into how schools are using Raspberry Pi computers. You can find our reports on all of these topics over at our research page.
Thanks to all the volunteers, educators, and young people who are finding time to help us with their research. If you're involved in any of our education programmes and want to take part in a research project, or if you are doing your own research into computing education and want to start a conversation, then reach out to us via research@raspberrypi.org.