Four days of STEAM at Bett 2018
If you're an educator from the UK, chances are you've heard of Bett. For everyone else: Bett stands for British Education Technology Tradeshow. It's the El Dorado of edtech, where every street is adorned with interactive whiteboards, VR headsets, and new technologies for the classroom. Every year since 2014, the Raspberry Pi Foundation has been going to the event hosted in the ExCeL London to chat to thousands of lovely educators about our free programmes and resources.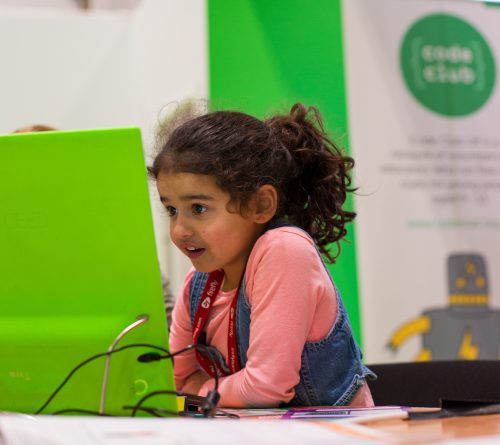 On a mission
Our setup this year consisted of four pods (imagine tables on steroids) in the STEAM village, and the mission of our highly trained team of education agents was to establish a new world record for Highest number of teachers talked to in a four-day period. I'm only half-joking.
Meeting educators
The best thing about being at Bett is meeting the educators who use our free content and training materials. It's easy to get wrapped up in the everyday tasks of the office without stopping to ask: "Hey, have we asked our users what they want recently?" Events like Bett help us to connect with our audience, creating some lovely moments for both sides. We had plenty of Hello World authors visit us, including Gary Stager, co-author of Invent to Learn, a must-read for any computing educator. More than 700 people signed up for a digital subscription, we had numerous lovely conversations about our content and about ideas for new articles, and we met many new authors expressing an interest in writing for us in the future.
We also talked to lots of Raspberry Pi Certified Educators who we'd trained in our free Picademy programme — new dates in Belfast and Dublin now! — and who are now doing exciting and innovative things in their local areas. For example, Chris Snowden came to tell us about the great digital making outreach work he has been doing with the Eureka! museum in Yorkshire.
Digital making for kids
The other best thing about being at Bett is running workshops for young learners and seeing the delight on their faces when they accomplish something they believed to be impossible only five minutes ago. On the Saturday, we ran a massive Raspberry Jam/Code Club where over 250 children, parents, and curious onlookers got stuck into some of our computing activities. We were super happy to find out that we'd won the Bett Kids' Choice Award for Best Hands-on Experience — a fantastic end to a busy four days. With Bett over for another year, our tired and happy 'rebel alliance' from across the Foundation still had the energy to pose for a group photo.
More events
You can find out more about starting a Code Club here, and if you're running a Jam, why not get involved with our global Raspberry Jam Big Birthday Weekend celebrations in March?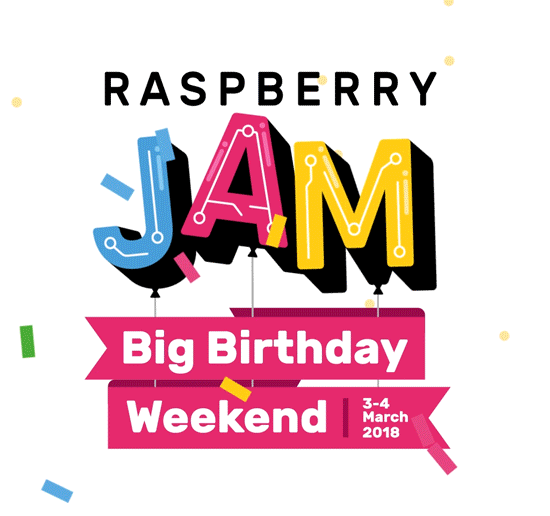 We'll be at quite a few events in 2018, including the Big Bang Fair in March — do come and say hi.