Tim Peake joins us as we get ready to launch special Raspberry Pi computers to space
We're feeling nostalgic because six years ago, two special Raspberry Pi computers named Ed and Izzy were travelling to the International Space Station (ISS) from Cape Canaveral, Florida, USA. These two Astro Pi units joined British ESA astronaut Tim Peake as part of his six-month Principia space mission. Tim and Astro Pis Ed and Izzy helped hundreds of young people run their own computer programs in space as part of the first Astro Pi Challenge.
We are also feeling excited, because Tim and our Head of Youth Partnerships, Olympia Brown, are talking to British TV and radio shows today about all things space and Astro Pi, including the exciting new developments and how families can get involved! You might catch Tim on your favourite channel.
Tim Peake has been our Astro Pi champion from the start
Tim says: "I had the privilege to take the first Astro Pi computers to the International Space Station in 2015. Since then, more than 50,000 children have run experiments and sent messages into orbit. The Astro Pi Challenge is a great activity for children and their parents to discover more about coding and to use digital tools to be creative."
During his space mission, Tim Peake deployed Astro Pi units Ed and Izzy in a number of different locations on board the ISS. He was responsible for loading the Astro Pi participants' programs onto Ed and Izzy, collecting the data they generated, and making sure it was downlinked back to Earth for the participants.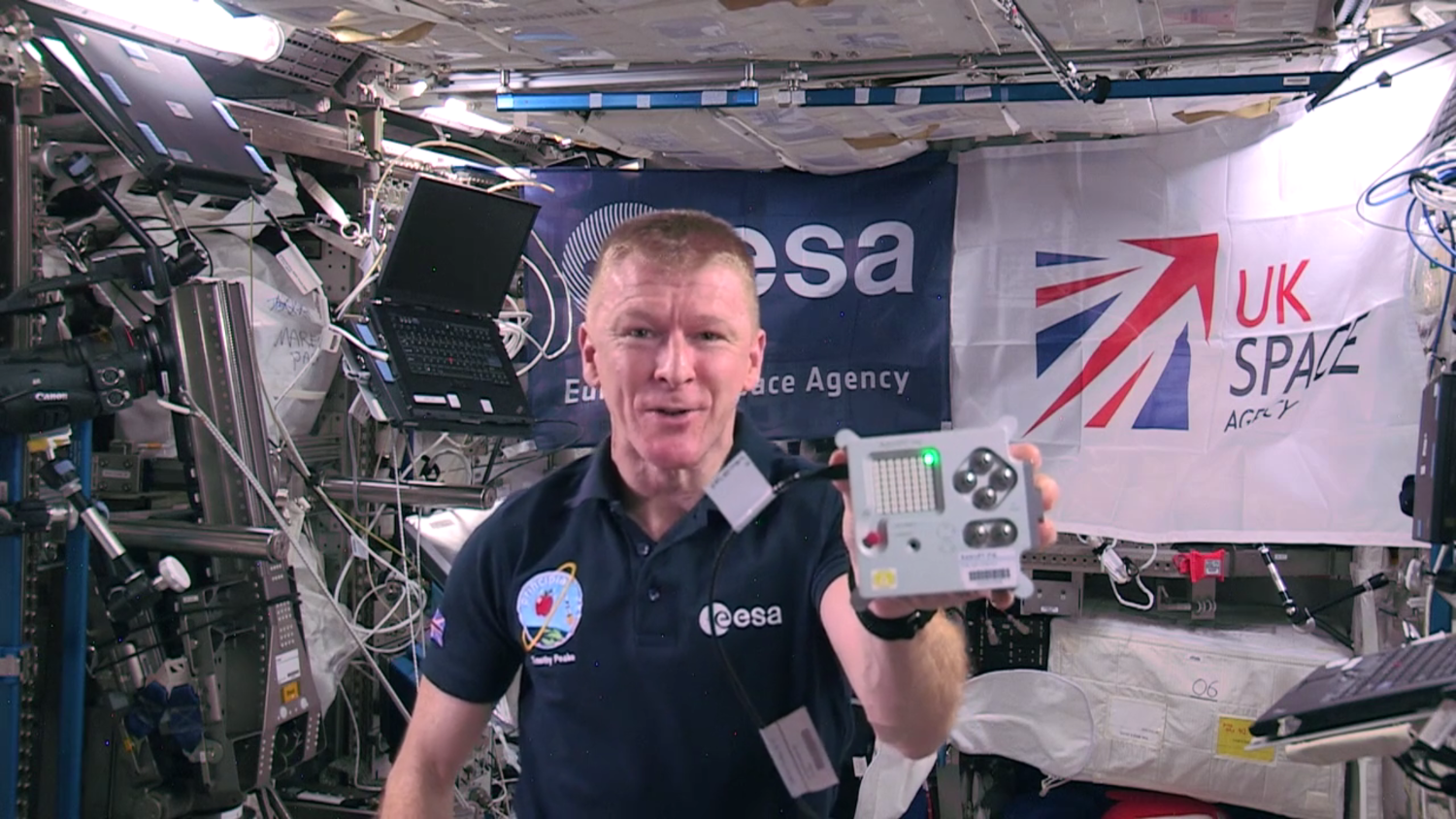 Fast forward six years, and we're retiring Astro Pis Ed and Izzy and sending two upgraded Astro Pi units to space – in just over a week's time, to be precise. This year, Italian ESA astronaut Samantha Cristoforetti will be taking the helm for the Challenge on board the ISS, while Tim continues to champion the Astro Pi Challenge down here on Earth.
Thank you Tim, for inspiring so many families to get involved with STEM and coding.
Your family's very own space mission with Astro Pi
To get involved in the Astro Pi Challenge, you and your young people don't even have to wait until the new Raspberry Pi computers arrive on the ISS. You can do Astro Pi Mission Zero — the beginners' coding activity of the European Astro Pi Challenge — today!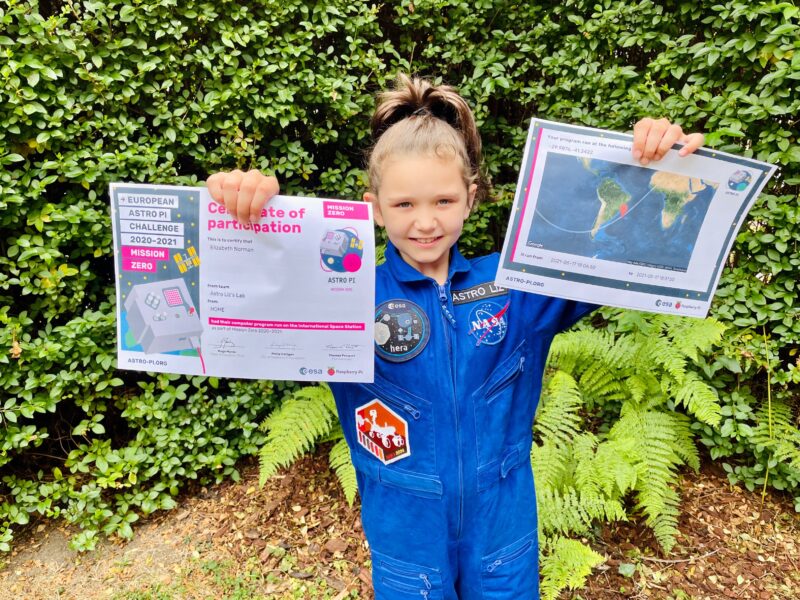 In Mission Zero, young people, by themselves or in a team of up to four, follow our step-by-step instructions to write the code for a simple program, which we will send up to ISS to run on the new Astro Pi units. With their program, young people take a humidity reading on board the ISS and show it to the astronauts stationed there, together with a personal message or colourful design. This beginner-friendly coding activity takes about an hour and can be done on any computer in a web browser. It's completely free too.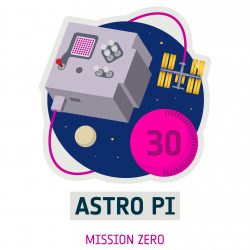 As a parent (or educator), you support young people on Mission Zero by:
Registering as a Mission Zero mentor on astro-pi.org so we can send you a unique code for submitting your child's program once it's written
Helping them follow the step-by-step instructions so you can learn about coding together
Motivating them to keep going if their program doesn't work right away, and helping to spot mistakes
Celebrating with them when they've finished writing the code for their Mission Zero program
After a young person's Mission Zero code has run and their message has been shown in the ISS, we'll send you a special certificate for them so you can commemorate their space mission.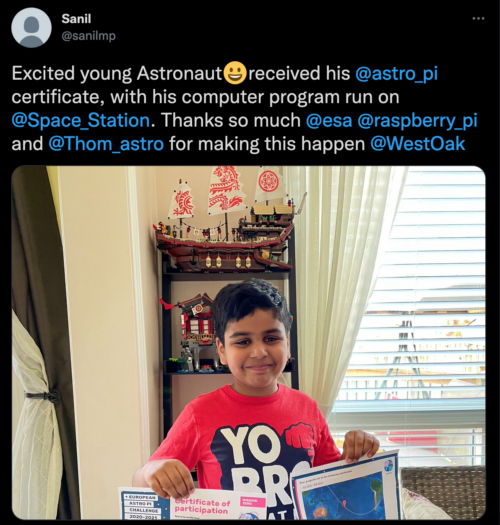 And this year, Astro Pi Mission Zero is extra special: we are asking all participants to help us name the upgraded Raspberry Pi computers that will go to live on board the ISS. We've created a list of renowned European scientists whose names participants can vote for, in case you need inspiration.
Parents have lots of enthusiasm for learning about science and technology
It's not just young people that benefit from getting involved with the Astro Pi Challenge – it's something the whole family will enjoy doing together. And as findings from our recent UK survey showed, parents are rediscovering their passion for science, technology, and coding through helping their kids with homework. The survey found that parents of children in primary and secondary school are far more likely than any other group of adults to enjoy learning about science, with 3 in 5 parents (62%) revealing their enthusiasm for the subject. Nearly as many parents (58%) wished they had greater knowledge of STEM from school, and 62% said they are interested in learning how to code.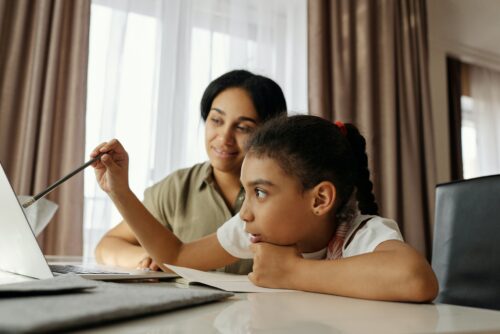 "It's wonderful to find out that parents of schoolchildren are discovering a passion for science and technology, especially after a year of home-schooling where they have been able to see first-hand what their children are learning." says Olympia Brown, our Head of Youth Partnerships. "The Astro Pi Challenge is a fun, free, and creative way to learn about coding and carry out science experiments on board the International Space Station that both children and parents can get involved in."
Young people love Astro Pi Mission Zero
If Tim Peake and we have not convinced you how fun and inspiring the Astro Pi Challenge will be for your family, then here are some young people to tell you about their experiences. We asked learners at Linton-on-Ouse Primary School how they found taking part in this year's Mission Zero.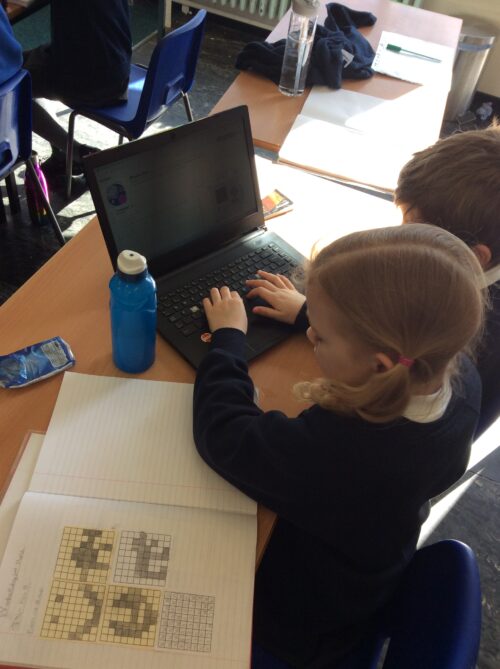 This is what some of the young learners shared with us:
"I learned a bit about how to code. Everyone was very helpful. This was very fun, and I wish we can do this again. It was tricky when we tried to make the colours change."

– A learner in Year 4
"I worked as a team by helping check all the time. Next time I want to do it on my own, because I am feeling confident."

– A learner in Year 3
Head over to astro-pi.org to register as a Mission Zero mentor today and start coding with your children. There you'll find all the details you need for your family space mission.