2017: inspiring young makers and supporting educators
By any measure, the Raspberry Pi Foundation had a fantastic 2016. We ended the year with over 11 million Raspberry Pi computers sold, millions of people using our learning resources, almost 1,000 Certified Educators in the UK and US, 75,000 children regularly attending over 5,000 Code Clubs in the UK, hundreds of Raspberry Jams taking place all over the world, code written by schoolkids running in space (yes, space), and much, much more.
Fantastic to see 5,000 active Code Clubs in the UK, helping over 75,000 young people learn to code. https://t.co/OyShrUzAhI @Raspberry_Pi https://t.co/luFj1qgzvQ

— Tim Peake (@astro_timpeake) December 14, 2016
As I've said before, what we achieve is only possible thanks to the amazing community of makers, educators, volunteers, and young people all over the world who share our mission and support our work. You're all awesome: thank you.
So here we are, just over a week into the New Year, and I thought it might be a good time to share with you some of what we've got planned for 2017.
Young digital makers
At the core of our mission is getting more young people excited about computing, and learning how to make things with computers. That was the original inspiration for the Raspberry Pi computer and it remains our number-one objective.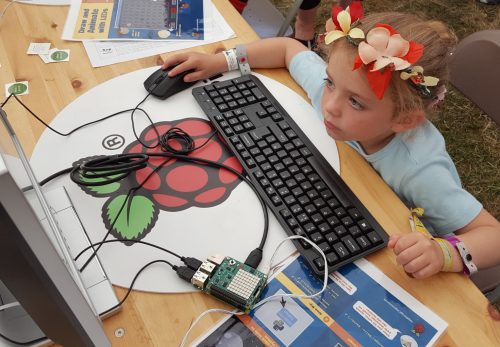 One of the ways we do that is through Code Club, a network of after-school clubs for 9- 11-year-olds run by teachers and volunteers. It's already one of the largest networks of after-school clubs in the world, and this year we'll be working with our existing partners in Australia, Bangladesh, Brazil, Canada, Croatia, France, Hong Kong, New Zealand, and Ukraine, as well as finding more partners in more countries, to bring Code Club to many more children.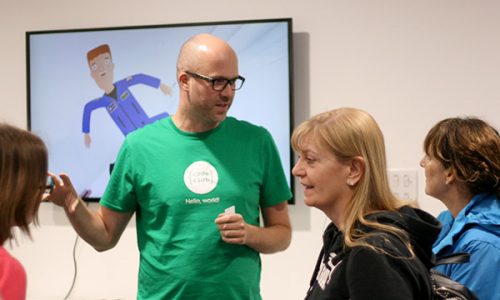 This year also sees the launch of Pioneers, our new programme for teen digital makers. It's built around a series of challenges that will inspire young people to make things with technology and share their makes with the world. Check out the first challenge here, and keep watching the hashtag #MakeYourIdeas across your favourite social media platforms.
We're also expanding our space programme Astro Pi, with 250 teams across Europe currently developing code that will be run on the ISS by ESA French Astronaut Thomas Pesquet. And, building on our Weather Station project, we're excited to be developing new ideas for citizen science programmes that get more young people involved in computing.
Supporting educators
Another big part of our work is supporting educators who are bringing computing and digital making into the classroom, and this year we're going to be doing even more to help them.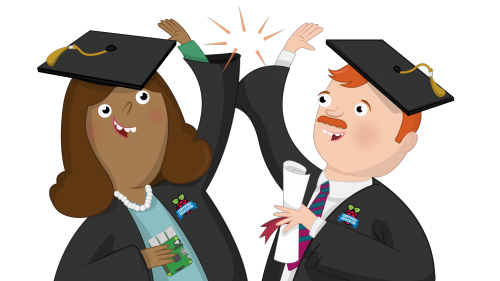 We'll continue to grow our community of official Raspberry Pi Certified Educators, with Picademy training programmes in the UK and US. Watch out for those dates coming soon. We're also opening up our educator training to a much wider audience through a series of online courses in partnership with FutureLearn. The first two courses are open for registration now, and we've got plans to develop and run more courses throughout the year, so if you're an educator, let us know what you would find most useful.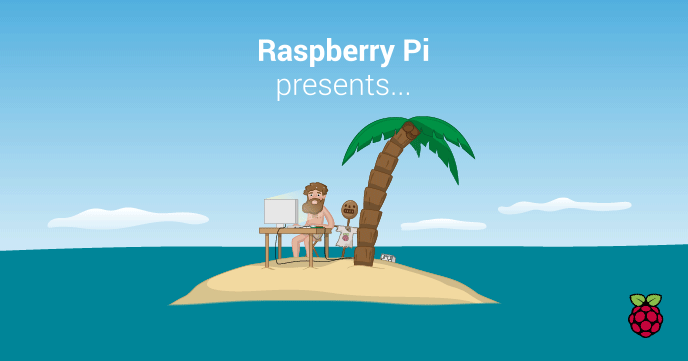 We're also really excited to be launching a brand-new free resource for educators later this month in partnership with CAS, the grass-roots network of computing educators. For now, it's top-secret, but if you're in the Bett Arena on 25 January, you'll be the first to hear all about it.
Free educational resources
One of the most important things we do at Pi Towers is create the free educational resources that are used in Code Clubs, STEM clubs, CoderDojos, classrooms, libraries, makerspaces, and bedrooms by people of all ages learning about computing and digital making. We love making these resources and we know that you love using them. This year, we want to make them even more useful.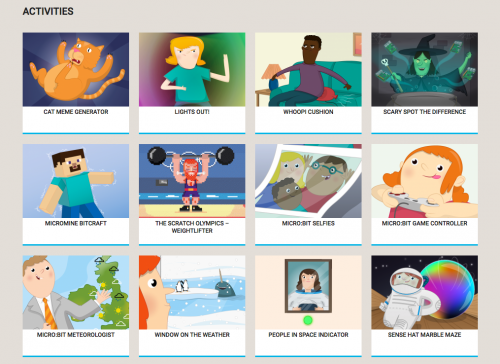 As a first step, later this month we will share our digital making curriculum, which explains how we think about learning and progression, and which provides the structure for our educational resources and programmes. We're publishing it so that we can get feedback to make it better, but we also hope that it will be used by other organisations creating educational resources.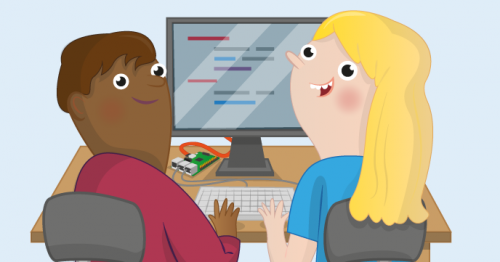 We're also working hard behind the scenes to improve the content and presentation of our learning resources. We want to include more diverse content like videos, make it easier for users to track their own progress, and generally make the experience more interactive and social. We're looking forward to sharing that work and getting your feedback over the next few months.
Community
Last, but by no means least, we will continue to support and grow the community around our mission. We'll be doing even more outreach, with ever more diverse groups, and doing much more to support the Raspberry Jam organisers and others who do so much to involve people in the digital making movement.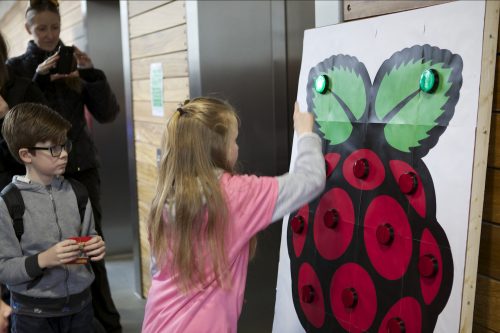 The other big community news is that we will be formally establishing ourselves as a charity in the US, which will provide the foundation (see what I did there?) for a serious expansion of our charitable activities and community in North America.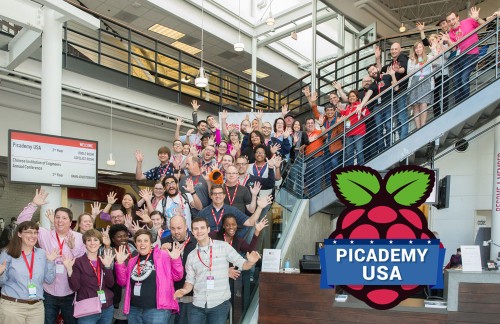 As you can see, we've got big plans for the year. Let me know what you think in the comments below and, if you're excited about the mission, there's lots of ways to get involved.