Create 3D worlds with code on our first-ever Unity livestream
We are super excited to host a livestream to introduce young coders to creating 3D worlds with Unity. Tune in at 18:30 GMT on Thursday 24 March 2022 on YouTube to find out all about our free online learning path for getting started with Unity.
If you know young coders who love gaming, digital art, or storytelling and need a new programming challenge, this is the event for them. So mark your calendars!
Our free Unity project path, in partnership with Unity Technologies
In January, we launched an all-new online learning path of Unity projects, in partnership with Unity. With this path, young people who enjoy writing code will learn how to start using the free Unity Real-Time Development Platform to build their own digital 3D games and worlds.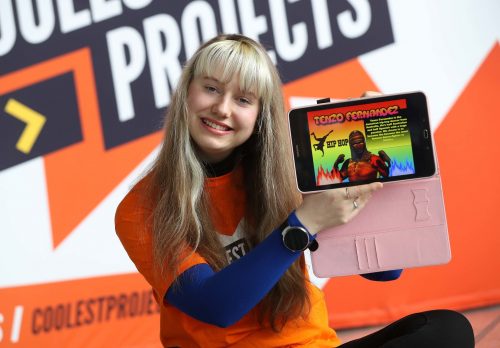 Professional developers are using Unity to create well-known games such as Mario Kart Tour and Pokémon Mystery Dungeon: Rescue Team DX. We've partnered with Unity to offer any young person, anywhere, the opportunity to take their first steps in creating virtual worlds using real-time 3D. The five-part Unity path we offer is educational and shows young people that if they can imagine something, then they can create it digitally with Unity.
Who is the Unity livestream for? Why should young people join?
For young people, coding in Unity can be a fun experience of creating their own 3D worlds. And it also helps them learn skills that can be useful and desirable in the tech sector.
Unity is a step up for young people who have coded in a text-based language before and are interested in creating interactive 3D games and stories. In Unity, they'll write code in the programming language C# — pronounced 'cee sharp'. It's a great opportunity to build on their existing coding and problem-solving skills.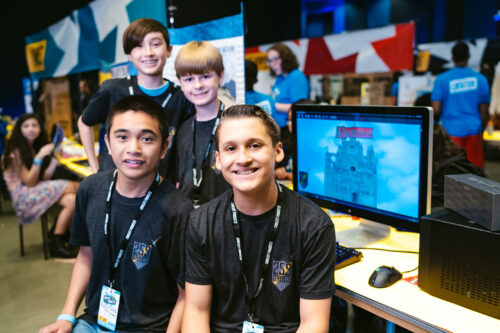 Introducing young people to Unity means that they will begin to use the same tools as professional 3D developers. Maybe attending the Unity livestream is going to be your coders' first step towards creating the next videogame sensation.
What will happen on the livestream?
The livestream will run for around 45 minutes. It will be the perfect introduction to Unity and our project path for you and your experienced coders.
The livestream will include:
A 'question and answer' section with Unity expert Thomas Winkley. Thomas is a Unity Certified Programmer and product evangelist. He's passionate about helping others learn new skills and follow their interests. Thomas will be answering your questions about Unity and what you can do with it, as well as talking about some of the cool creations he's made.
An introduction to the Unity project path with Liz from our team: You'll get to ask your questions about our Unity project path, and you'll learn what you can make with each project and see an example of a final project — like what you'll create by completing the project path.
A live coding section with Rebecca and Mr C: Your young people get to join in coding their first characters and objects in the 3D environment of Unity.
By joining the livestream, your young people will:
Learn more about Unity and get inspired to start creating
See what our free online Unity learning path is all about and understand what they'll get from completing it
Have the chance to see what it's like to make their own creations with Unity, and code along if they want to
Do you need to do anything before the livestream?
The livestream takes place on Thursday 24 March at 18:30 GMT on our YouTube channel. Everyone can tune in without signing up, wherever you are in the world. If you have a Google account, you can click the 'Set a reminder' button to make sure you and your keen coders don't miss a thing.
Unity is free for anyone to use. If your young people want to code along during the livestream, they need to prepare by downloading and installing all the free software beforehand. Young people will need to:
We cannot wait for you to join us and our special guests on our Unity livestream!
Share Unity creations at Coolest Projects Global
Whatever your young people create with Unity — or other digital tech —, they can register to share it for the world to see in the online gallery of Coolest Projects Global. This is our free and completely online tech showcase, for young people up to age 18 all over the world.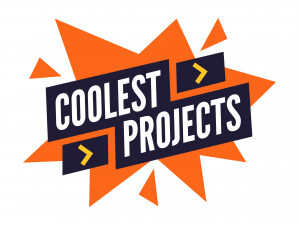 Registering to showcase their tech creation means young people will get cool swag, feedback on what they've made, and a chance to win recognition from our special judges. And above all, they'll become part of a worldwide community of young tech creators who celebrate and inspire each other.
Find out more at coolestprojects.org.