Ten days to enter our Astro Pi competition
Calling all space coders! A quick announcement:
T minus ten days to the deadline of our latest Astro Pi competition.
You have until 12 noon on Thursday 31st March to submit your Sonic Pi tunes and MP3 player code.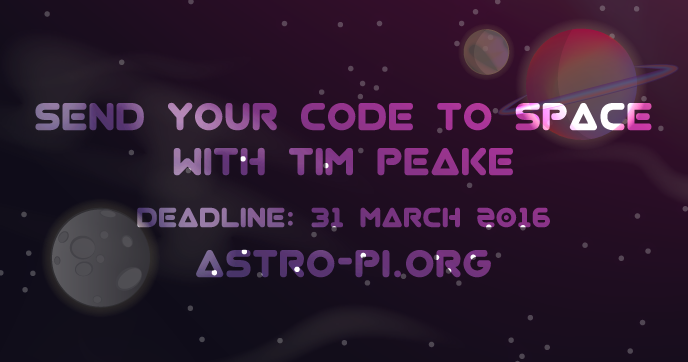 British ESA astronaut Tim Peake wants students to compose music in Sonic Pi for him to listen to. Tim needs to be able to listen to your tunes on one of the Astro Pi flight units, so we are also looking for a Python program to turn the units into an MP3 media player.  You do need to be 18 or under and live in the UK.
We have some fantastic competition judges: musicians including synthpop giants OMD and film composer Ilan Eshkeri, as well as experts from the aerospace industry and our own crack team of developers.
If you haven't used Sonic Pi before, here is a brilliant introduction from our Education Team:
You can find all the competition information, including how to enter, at astro-pi.org/coding-challenges.