Support Raspberry Pi on #GivingTuesday
Today is #GivingTuesday, a global movement to kick off the charitable giving season.

More than just a computer
When you buy a Raspberry Pi, you're not only getting a fantastic little computer, but you're also helping with our charitable educational mission to put the power of computing and digital making into the hands of people all over the world.
The kindness of others
We're also supported in other ways by very generous people and organizations who believe in what we do. They donate funds, staff time, products, and services to help us achieve our mission. We use all of these resources to give thousands of young people the opportunity to be empowered by technology.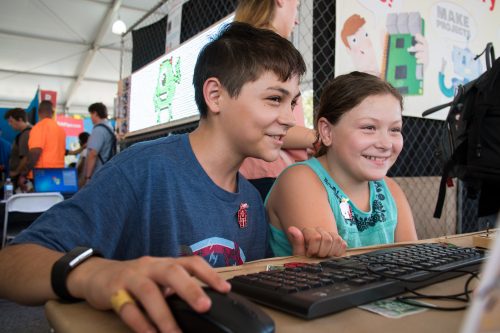 Good news, Americans!
At the end of last year, Uncle Sam granted us nonprofit status, which means we can accept tax-deductible donations from those of you who are in the United States! To celebrate the first-ever #GivingTuesday with US nonprofit status, we're kicking off a crowdfunding campaign for Coolest Projects USA on the GlobalGiving platform. Your contribution will go towards our annual Coolest Projects event where we celebrate young people who create things with technology. And if you contribute between now and the end of the year, we'll be eligible for bonus funds offered by GlobalGiving. Our goal is to raise $10,000 for Coolest Projects USA, and we need help from all of you!
Those of you in the States can also support us by doing your holiday shopping with Amazon Smile or the 3,000 online stores on Giving Assistant. We'll get a small contribution for your purchases, and that'll go toward all the programs that support educators and youth in the United States.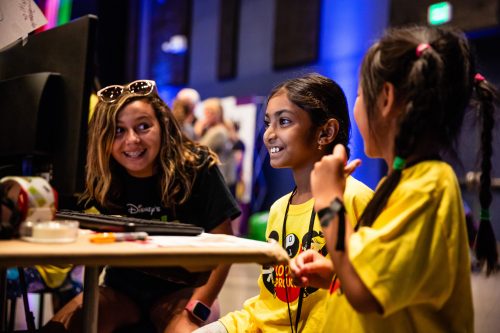 Donate to the Raspberry Pi Foundation
If you would like to make a donation towards our work from anywhere in the world, you can do so via JustGiving or PayPal. Your support for the Raspberry Pi Foundation helps us to train educators face-to-face and online, to provide free educational content for everyone everywhere, to support over 10,000 free coding clubs around the world, to celebrate young creators at high-profile events, and much much more.
Beyond #GivingTuesday
There are plenty of ways to help us achieve our mission all over the world:
Share the Coolest Projects USA GlobalGiving page with your network
Try one of our free resources — there are plenty for beginners and beyond
Join our volunteer translator community to help us bring our resources to new learners
Join the forums and provide answer to Raspberry Pi users' burning questions
Share your passion for Raspberry Pi computers with others: show off something you made, or just show how it works
Share this #GivingTuesday blog post with your network and say why you support the Raspberry Pi Foundation
No matter what you do, the most important thing we want you to know is how grateful we are to have you in the Raspberry Pi community — we deeply appreciate all of your support.