UK Scouts! New resources to support the Digital Maker badge
Six months ago, we announced our partnership with the Scout Association in the UK: we launched the new Digital Maker Staged Activity Badge, releasing new badge requirements, along with resources for stages 1 and 2, to help tens of thousands of young people learn how to create with technology.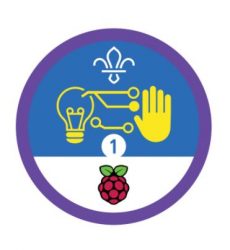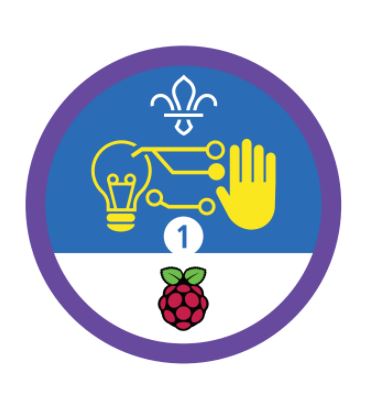 Fun fact: when we launched the badge, it became the very first one to feature the new Scouts logo.
More resources!
Since then, we've been developing resources for more stages of the badge, and we've just released activities to support more of stage 2 and stage 3.
We've teamed up with our friends at @Raspberry_Pi to give you even more resources to get stuck into! Here's, Scout Ambassador, @astro_timpeake telling you why it's so important that young people improve their digital technology skills.

Read more here: https://t.co/4vwOwBDpv4 pic.twitter.com/kKY4BVB0a2

— The Scouts (@UKScouting) November 15, 2018
Because the Digital Maker badge is a staged activity badge, any section of the Scouts movement can tackle it. And since an activity that interests and engages a Beaver is likely to be quite different to one that engages an Explorer Scout, we've increased the variety of activities we're providing.
More tech!
The first set of activity resources we released either needed no technology or laptops only, as the leaders we spoke to told us it shouldn't be too difficult to get hold of some laptops for a session. For the new resources, we've increased the variety of tech that we recommend using. Some of the activities use the micro:bit, since it's a low-cost, easy-to-use bit of tech. For leaders unfamiliar with the micro:bit, we've put together this guide on using the device.
More activities!
With all our activity resources, we show how digital making fits into the scouting movement and into many typical activities you'd do with your troop. For example, you can program the micro:bit to be the musical accompaniment to your next campfire. Or, you can create your own custom map to show points on a recent hike that you did together — anything from where someone fell over, to where you saw the most amazing view.
More support!
Next year, we're going to release even more material to support Scouts tackling the Digital Maker badge. We'll carry on producing videos like this lovely one:
We're also going to be trialling some leader training days to build your digital making confidence. In the meantime, if you have any questions, you can always email scouts@raspberrypi.org.