How we are helping you with computing teaching strategies
One aspect of our work as part of the National Centre for Computing Education (NCCE) is producing free materials for teachers about teaching strategies and pedagogy in computing. I am excited to introduce these materials to you here!
Teachers are asking us about teaching strategies
Computing was included in the national curriculum in England in 2014, and after this, continued professional development (CPD) initiatives became available to support teachers to feel confident in topics they had not previously studied. Much of the CPD focussed on learning about programming, algorithms, networking, and how computers work.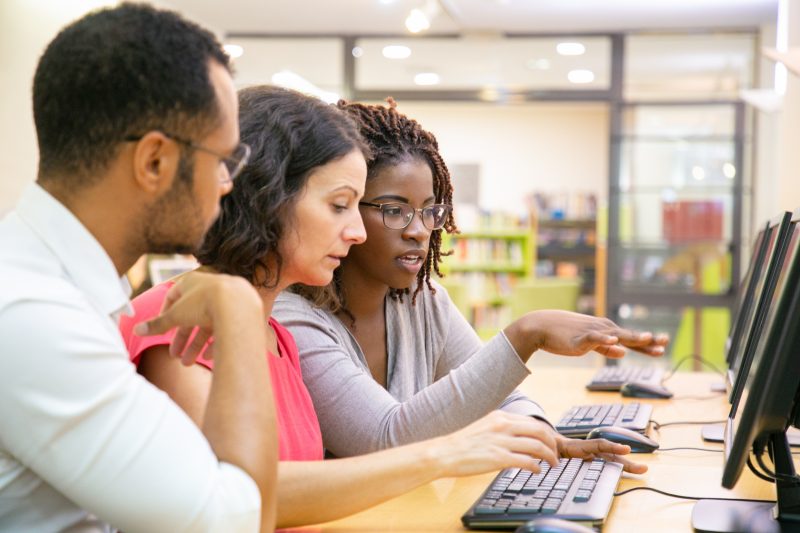 More recently however, I've found that increasing numbers of teachers are asking for support around teaching strategies, particularly for how to support students who find programming and other aspects of computing difficult. Computing is a relatively new subject, but more and more research results are showing how to best teach it.
We offer CPD with our online courses
As part of the NCCE, we produce lots of free resources to support teachers with developing knowledge and skills in all aspects of computing. The NCCE's Computing Hubs offer remotely delivered sessions, and we produce interactive, in-depth, free online courses for teachers to take over 3 or 4 weeks. Some of these online courses are about subject knowledge, while others focus on how to teach computing, the area referred to as pedagogical content knowledge*. For example, two of our courses are Programming Pedagogy in Primary Schools and Programming Pedagogy in Secondary Schools. Our pedagogy courses draw on the expertise and experience of many computing teachers working with students right now.
We share best practices in computing pedagogy
But that's not all! We continually share tried and tested strategies for use in the computing classroom to help teachers, and those training to teach, support students more effectively. We believe that computing is for everyone and as such, we need a variety of possible approaches to teaching each topic up our collective sleeves, to ensure accessibility for all our students.
We develop all of this material in collaboration with in-the-classroom-now, experienced teachers and other experts, also drawing upon the latest computing education research. Our aim is to give you great, practical ideas for how to engage students who may be unmotivated or switched off, and new strategies to help you support students' understanding of more complex computing concepts.
We support you to do classroom action research
One of the findings from decades of educational research is that teacher action research in the classroom is an extremely effective form of CPD! Teacher action research means reflecting on what the barriers to learning are in your classroom, planning an intervention (often in the form of a specific change to your teaching practice), and then evaluating whether it engenders improvement. Doing this has positive impacts both on your expertise as a teacher and on your students' learning!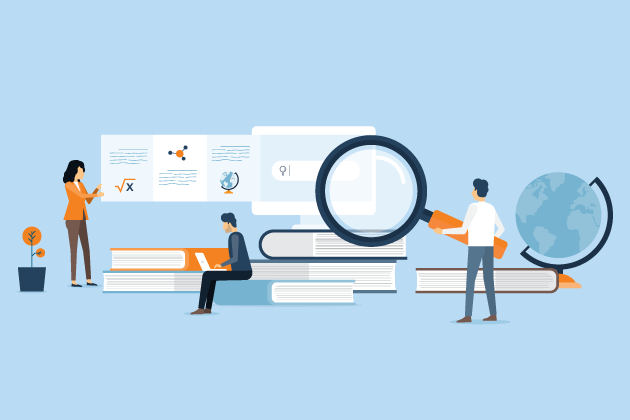 To support you with action research, we're launching a special programme for classroom action research in computing. This takes the form of an online course, facilitated by experts in the field, lasting over a six-month period. Find out more about this opportunity.
Share your experiences with us
Right now we're in unusual times, and surviving various combinations of home learning and remote delivery with your classes may be your greatest concern. However you're getting on, we'd love to hear from you about your classroom practice in computing. Your experience with different ways of teaching computing in the classroom will add to our collective understanding about what works for teaching students. You can share your feedback with us, or get in touch with our pedagogy team at research@teachcomputing.org.
Other ways to learn and stay in touch:
*Back in 1987, Lee Shulman wrote: "Pedagogical content knowledge represents the blending of content and pedagogy into an understanding of how particular topics, problems or issues are organised, represented, and adapted to the diverse interests and abilities of learners, and presented for instruction."