Crash Course Computer Science with Carrie Anne Philbin
Get your teeth into the history of computer science with our Director of Education, Carrie Anne Philbin, and the team at YouTube's incredible Crash Course channel.
The brainchild of Hank and John Green (the latter of whom is responsible for books such as The Fault in Our Stars and all of my resultant heartbroken tears), Crash Course is an educational YouTube channel specialising in courses for school-age tuition support.
As part of the YouTube Orginal Channel Initiative, and with their partners PBS Digital Studios, the team has completed courses in subjects such as physics, hosted by Dr. Shini Somara, astronomy with Phil Plait, and sociology with Nicole Sweeney.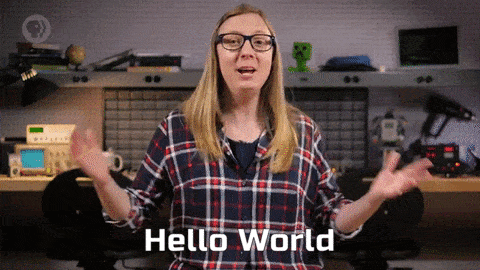 Oh, and they've recently released a new series on computer science with Carrie Anne Philbin , whom you may know as Raspberry Pi's Director of Education and the host of YouTube's Geek Gurl Diaries.
Computer Science with Carrie Anne
Covering topics such as RAM, Boolean logic, CPU design , and binary, the course is currently up to episode twelve of its run. Episodes are released every Tuesday, and there are lots more to come.

Following the fast-paced, visual style of the Crash Course brand, Carrie Anne takes her viewers on a journey from early computing with Lovelace and Babbage through to the modern-day electronics that power our favourite gadgets such as tablets, mobile phones, and small single-board microcomputers…
The response so far
A few members of the Raspberry Pi team recently attended VidCon Europe in Amsterdam to learn more about making video content for our community – and also so I could exist in the same space as the Holy Trinity, albeit briefly.
At VidCon, Carrie Anne took part in an engaging and successful Women in Science panel with Sally Le Page, Viviane Lalande, Hana Shoib, Maddie Moate, and fellow Crash Course presenter Dr. Shini Somara. I could see that Crash Course Computer Science was going down well from the number of people who approached Carrie Anne to thank her for the course, from those who were learning for the first time to people who were rediscovering the subject.

Take part in the conversation
Join in the conversation! Head over to YouTube, watch Crash Course Computer Science, and join the discussion in the comments.

You can also follow Crash Course on Twitter for release updates, and subscribe on YouTube to get notifications of new content.
Oh, and who can spot the sneaky Raspberry Pi in the video introduction?
"Cheers!"