Little Box of Geek from Geek Gurl Diaries
The magnificent Miss Philbin from Geek Gurl Diaries has been having fun with a Raspberry Pi, a thermal printer (the sort that till receipts are printed out on) and a big shiny button. She's made a little Python fortune-telling box, which prints off geek pronouncements when the button's pressed.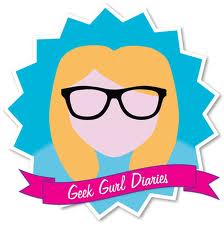 Miss Philbin is the sort of teacher you always wanted. She has some video which will take you step-by-step through setting up the printer, connecting it to the Pi's GPIO, sorting out the serial port on your Pi, pulling thermal printer Python libraries off Github and getting the thing printing. That sort of thing might sound intimidating to beginners, but Carrie Anne is so good at explaining what's going on that even those who have never picked up a Pi or used Linux before will be able to follow the tutorial. It's a really good project if you're somebody who wants to dive straight in to electronics engineering from a standing start. You'll learn something, you'll have made something fun, and you'll never be afraid of wire strippers again.
There's a full and very detailed blog post to accompany this video at Geek Gurl Diaries. You'll find part two of the tutorial at Geek Gurl Diaries too (part two is, if anything, even more fun) along with more video. Get to it – and let us know if you give it a whirl!
Thanks Carrie Anne!