Celebrate CoderDojo's 10th birthday with us!
We are inviting you all to a very special event this week: the CoderDojo team is hosting a 10th birthday livestream to celebrate the CoderDojo community and all that they have achieved over the last ten years.
Everyone is welcome, so mark your diary and make sure you and your favourite young coders join us for all the fun at 18:00 BST this Thursday, 28 October! 
Together we will hear stories from young people and volunteers around the world, and from James Whelton and Bill Liao, the co-founders of CoderDojo.
Ten years of community spirit
In July 2011, James Whelton and Bill Liao held the first-ever CoderDojo session in Cork, Ireland. They created a space for young people to learn how to create a website, design a game, or write their first program. The session was also a chance for volunteers to share their experience and time with a younger generation and their peers. It was here that the CoderDojo grassroots community came into existence, built on the values of 'being cool': creativity, collaboration, openness, and fun.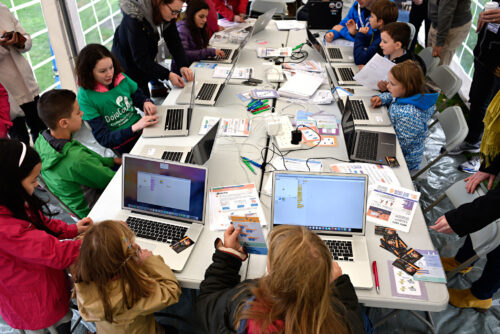 These values continue to inspire young people (Ninjas) and volunteers around the world to be part of their local Dojos. In 2017, the CoderDojo Foundation, which was founded to support the CoderDojo movement, and the Raspberry Pi Foundation joined forces to better support the community to bring opportunities to more young people worldwide.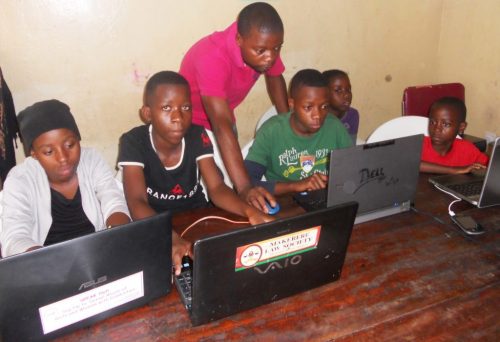 The tenth year of the movement is an especially important time for us to celebrate the volunteers who have put so much into CoderDojo. As well as the livestream celebration on 28 October, the CoderDojo team has put together free digital assets to get volunteers and Ninjas in the birthday spirit, and a special birthday giveaway for Ninjas who are coding projects to mark this momentous anniversary.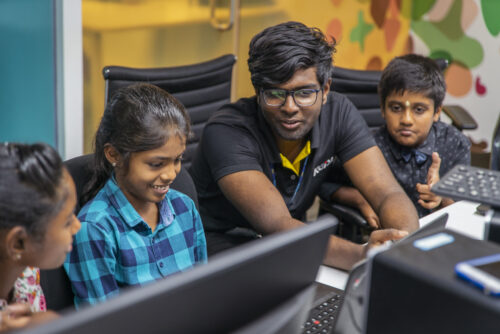 Ten things we love about you
In celebration of the CoderDojo movement's 10th birthday, here's a list of some of our favourite things about the CoderDojo community.  
1. You are always having so much fun!
Whether you're working together in person or online, you are always having a blast!
2. You are resilient and committed to your club
The pandemic has been an extremely difficult time for Dojos. It has also been a time of adaptation. We have been so impressed by how community members have switched their ways of running with positivity and commitment to 6. do what is best for their clubs.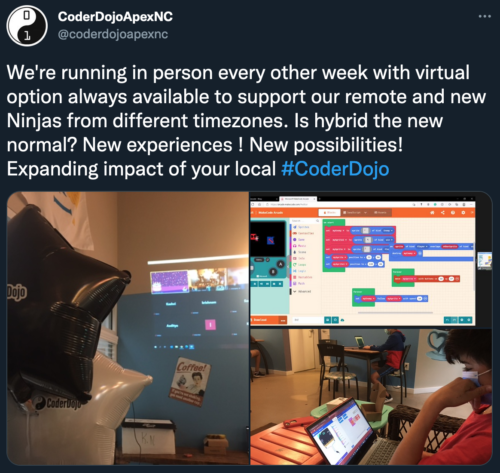 3. You support each other
Every day, Dojo volunteers support each other locally and globally to sustain the movement and help Ninjas learn — from sharing how they run sessions when social distancing is necessary, to translating online resources and web pages so that more people around the world can join the CoderDojo community.
"We know that we're not out there alone, that there's a whole world of people who are all collaborating with the same mission in mind is really thrilling as well."

Nikole Vaughn, CoderDojo Collaborative in San Antonio, Texas
4. You tell the team how to support you
Filling in surveys, emailing the CoderDojo team here, attending webinars, sharing your insights — these are all the ways you're great at communicating your Dojo's needs. We love supporting you!
5. You help young people create positive change in their community
We love to hear about how CoderDojo volunteers help young people to create and learn with technology, and to become mentors for their peers. Recently we shared the stories of Avye, Laura, and Toshan, three incredible digital makers who, thanks to CoderDojo, are using technology to shape the world around them.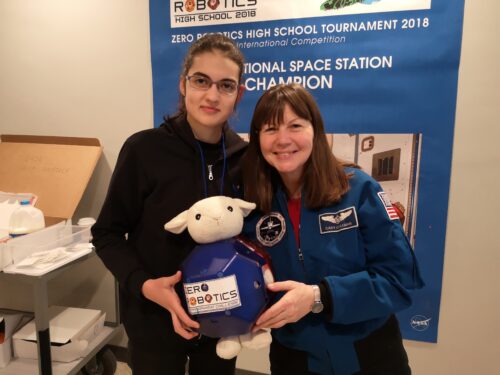 6. You love a challenge
From coding for the CoderDojo 10th birthday giveaway to the European Astro Pi Challenge, CoderDojo members love to put themselves to the test!   
7. You brought Coolest Projects into the world
Coolest Projects is the world-leading technology fair for young people, and it originated in the CoderDojo community!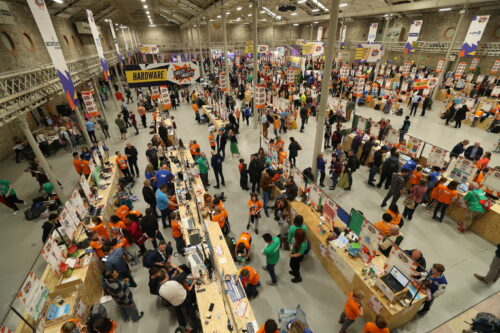 This year, in its ninth year running, Coolest Projects again was a platform for fantastic tech projects from Ninjas, including an AI bicycle app and a glove that makes music.
8. You are committed to creating inclusive spaces
CoderDojo is a space for everyone to create and learn with technology. We love that Dojos get involved in projects such as the 'Empowering the future' guide to getting more girls involved in coding, and the CoderDojo Accessibility Guide to making Dojo sessions accessible for young people of all abilities and neurodiversity.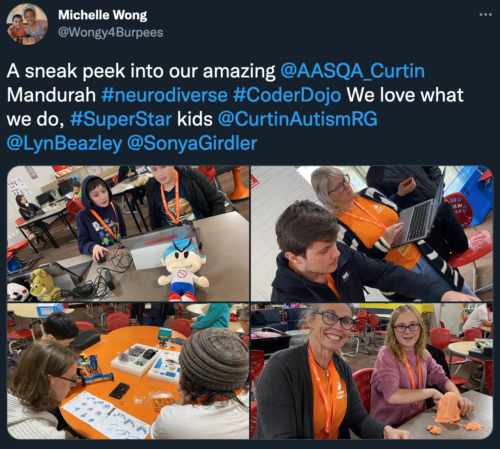 9. You are a community that continues to grow stronger
Over the last ten years, more than 3900 Dojos in 115 countries have run sessions for over 270000 young people and have been regularly supporting 100000 young coders! You've certainly brought the movement a long way from that very first session in Cork.
10. You are simply the best grassroots community on the planet!
All the volunteers who have put their time and energy into CoderDojo have made the movement what it is today, and we'd like to say a massive thank you to each and every one of you.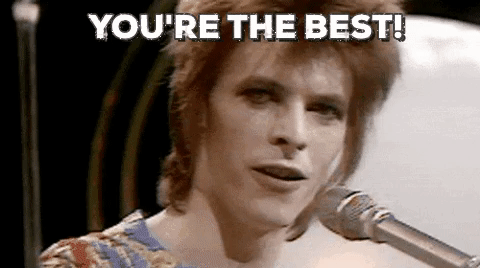 Let's celebrate together!
So prepare your favourite celebratory food and join us for the birthday livestream on Thursday 28 October at 18:00 BST! Take this chance to say hi to community members and celebrate everything that they have achieved in the last ten years.
Set a reminder for the livestream, and tell us how you are celebrating CoderDojo's 10th birthday using the hashtag #10YearsOfCoderDojo on Twitter.