Celebrating 5801 young people's digital creations at Coolest Projects 2023
An absolutely huge congratulations to each and every single young creator who participated in Coolest Projects 2023, our digital technology showcase for young people! 5801 young people from 37 countries took part. This year's participants made projects that entertained, inspired, and wowed us — creators showcased everything from robotic arms to platformer games.
We celebrated every project and maker in a special livestream event this Tuesday:
Each year, we invite VIP judges to pick their favourite projects. This year they had the difficult job of choosing between 4111 incredible projects young people showcased. Meet the judges and find out which projects were their favourites.
Yewande Akinola's favourite projects
Yewande is a chartered engineer, innovator, and speaker. She has worked on projects in the UK, Africa, the Middle East, and East Asia, and has been named the UK Young Woman Engineer of the Year by the Institution of Engineering & Technology.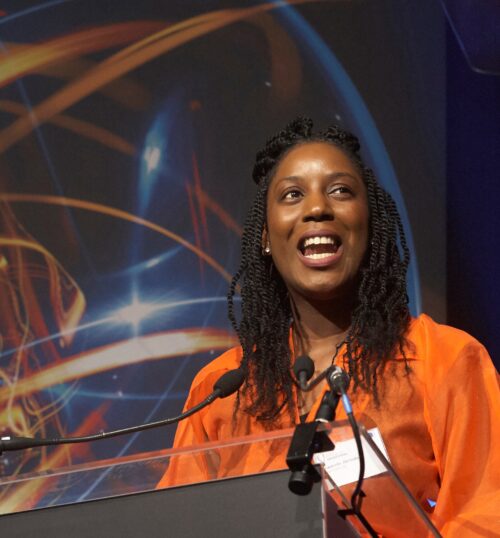 See Yewande's favourites: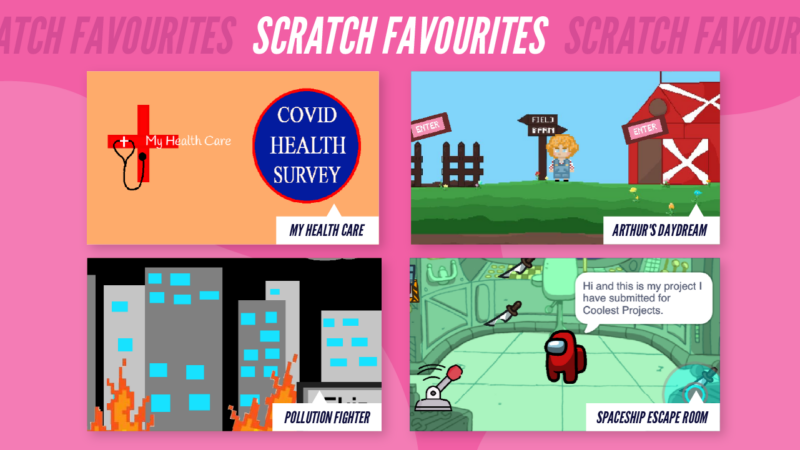 Vaishali Sharma's favourite projects
Vaishali is an Indian engineer, innovator, and revolutionary educationist. She is the co-founder of Young Tinker Academy and Young Tinker Foundation, started in 2015 to educate the less-privileged students of rural India. Her team at Young Tinker Foundation has impacted the lives of 150,000+ students.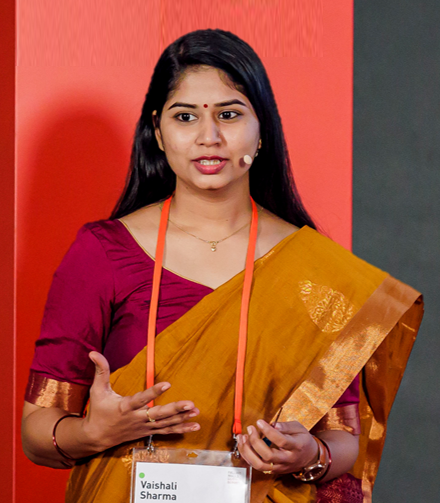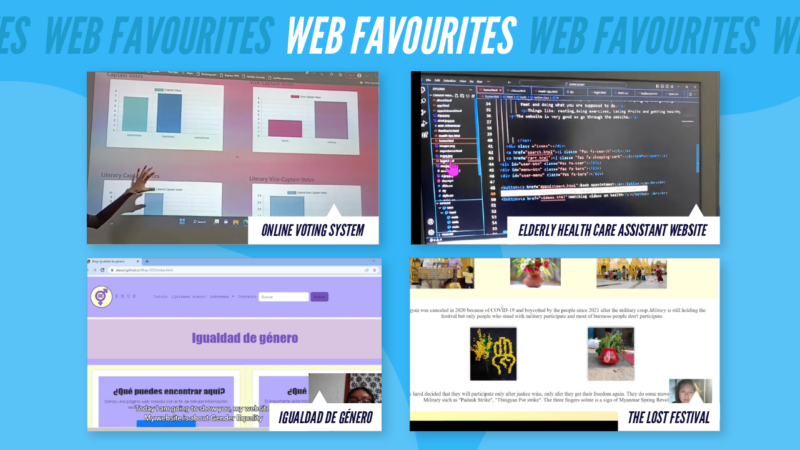 Lella Halloum's favourite projects
Lella is an award-winning 18-year-old Digital Changemaker and Power of Youth Champion. Since she taught herself to code at age 8, Lella fosters purpose-driven innovation to create global industry opportunities that ensure young people are at the forefront of the ongoing digital transformation.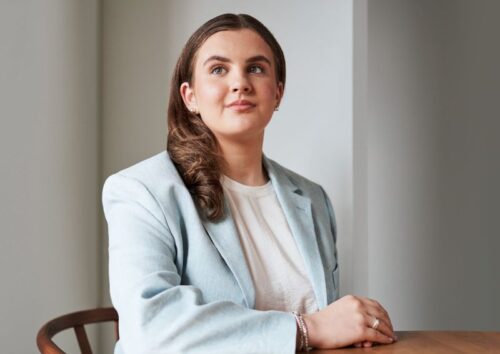 Lella's favourite projects are: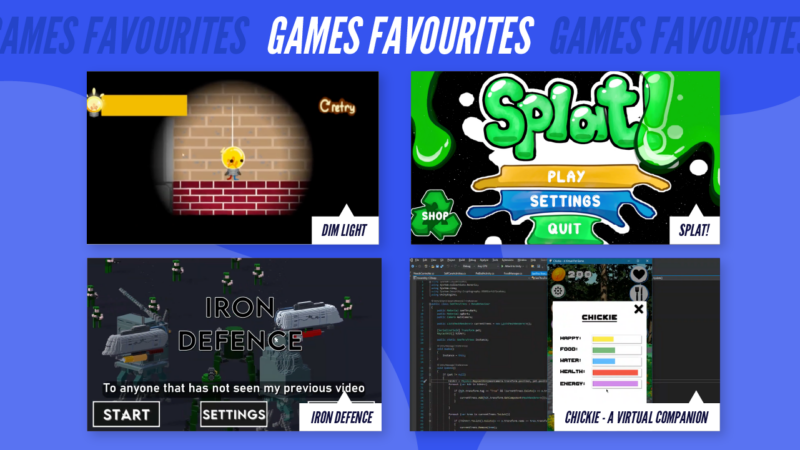 Aoife Flynn's favourite projects
Aoife is the Head of Community Development for Meta Data Centres in Europe and Asia. She and her team deliver on Meta's commitment to playing a positive role and investing in the long-term vitality of Meta Data Centre communities in Ireland, Denmark, Sweden, and Singapore.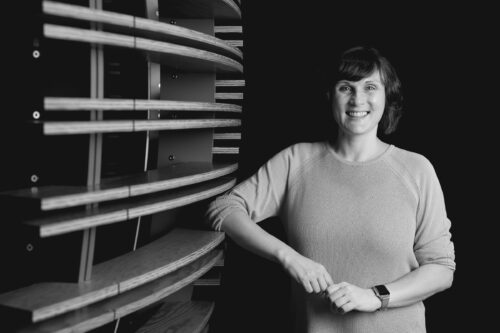 See Aoife's favourite projects: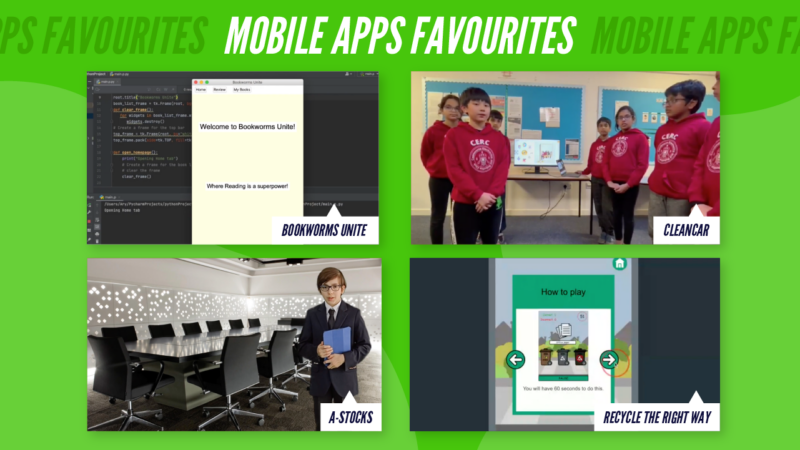 Broadcom Coding with Commitment™ award
Broadcom Foundation has partnered with us for Coolest Projects to encourage young people who are solving problems that impact their communities. Broadcom Coding with Commitment™ is a special recognition for a Coolest Projects creator aged 11–14 who has learned basic coding as an essential problem-solving tool in STEM and is "thinking globally while acting locally."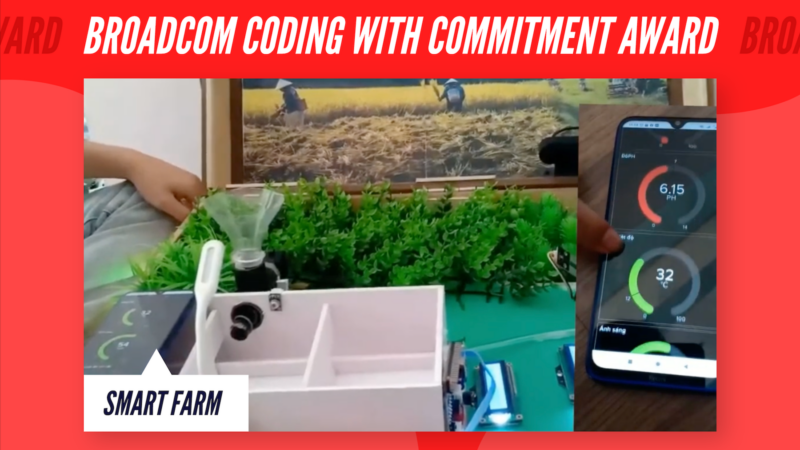 The Broadcom Coding with Commitment™ recognition goes to Smart Farm, a project by Dang, Chi, and An from Vietnam. They designed Smart Farm to help farmers in their community regulate the temperature of animals, feed them on time, and check them for diseases. The team also built a fish pond model that tests the pH of the water and a vegetable garden model that detects when vegetables are wilting, all with the aim of helping local farmers to care for their livestock and protect their livelihoods. Huge congratulations to the team!
There's so much more to celebrate
Our judges have chosen their favourite projects — but what about yours? You can explore thousands of incredible projects for 2023 young creators in the Coolest Projects showcase gallery and discover your favourites today.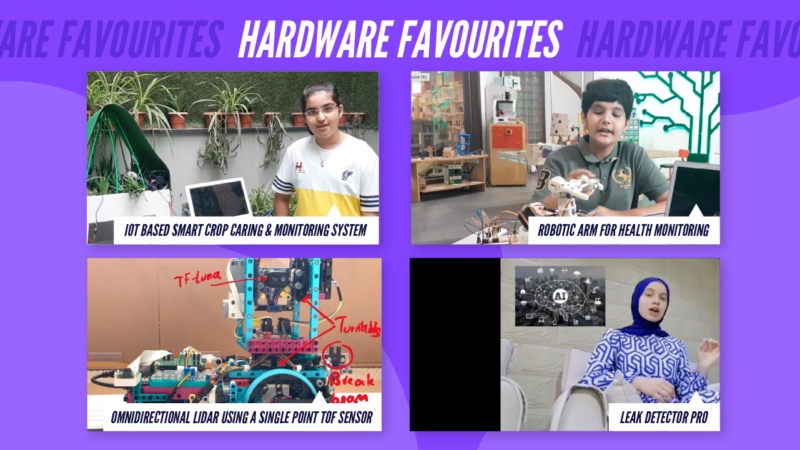 All young creators who took part will shortly receive their own unique certificate to recognise their amazing achievements. They'll also be able to log into their Coolest Projects account to find personalised feedback on their projects from our judging team.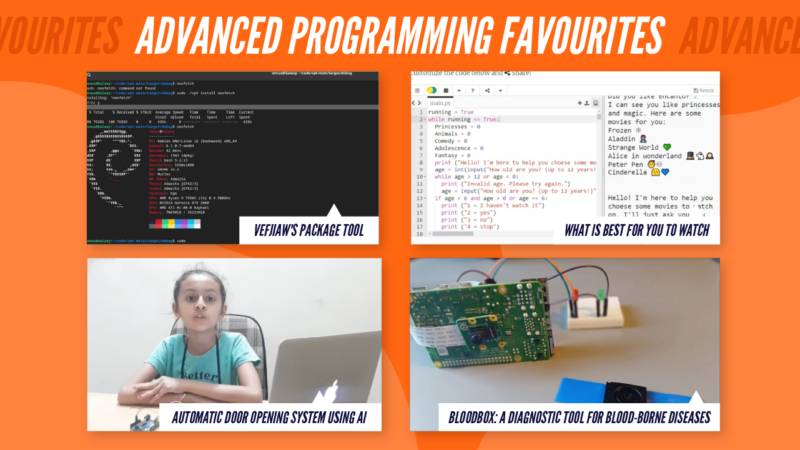 Support from our Coolest Projects sponsors means we can make the online showcase and celebration livestream an inspiring experience for the young people taking part. We want to say a big thank you to all of them: Allianz Technologies, Broadcom Foundation, EPAM Systems, Liberty Global, Meta, and Qube Research and Technologies.