Take part in Moonhack 2022: Community, culture, coding
In 2016, Code Club Australia launched the Moonhack online coding event and broke the world record for the most children coding in one day. Then in 2017 they broke the record again. By now, more than 150,000 young learners from 70 countries have participated in Moonhack.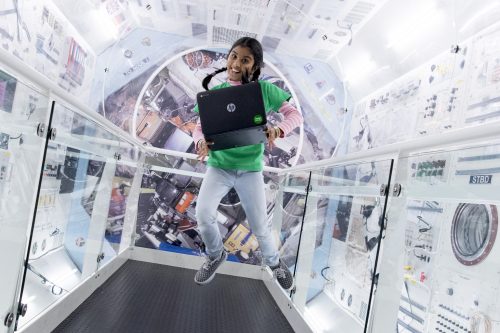 Moonhack is an online coding challenge for young learners and celebrates humans' technological achievements. The 2022 event takes place from 10 to 23 October to coincide with World Space Week, and it features six brand-new projects that show how satellites can help us live more sustainably. We caught up with Kaye North, Community and Engagement Manager at Code Club Australia, to find out more.
What will this year's Moonhack bring?
Kaye developed this year's projects across Scratch, micro:bit, and Python to cater for learners with all levels of coding experience. One project was designed in collaboration with astrophysicist Dr Brad Tucker from the Australian National University. Another project highlights that objects in the sky have been meaningful for humans since way before the advent of modern satellites. Kaye developed this project together with a community in the Torres Strait.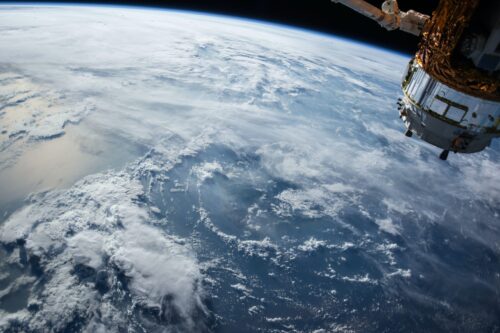 "The Torres Strait is a unique part of Australia off the tip of Queensland," Kaye told us. "It's this amazing group of islands. As a teacher I taught there for three years and learned a lot about the community's culture." When a colleague suggested a project about Tagai — a constellation central to Torres Strait Islander culture — Kaye jumped at the chance to work with the island community again.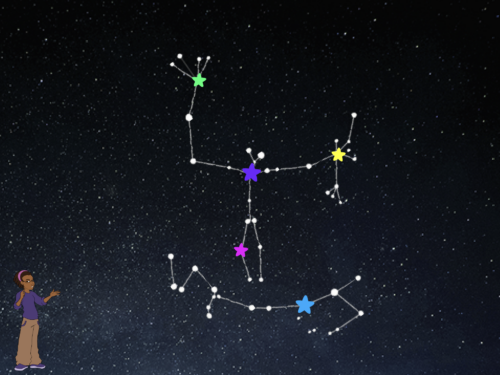 Kaye initially intended to work with a Torres Strait elder, "but that really snowballed. I had two days at a Tagai school, where the cultural teacher shared his story about the Tagai constellation. I worked with a Year 6 class, coding and putting ideas together, creating this one amazing project. And as we were pulling it together, one of the girls said 'We need to put our language into it, we should be able to speak in it.' And that's where the idea of having the kids' voices in the project came from."
What will young learners gain from taking part in Moonhack?
Moonhack 2021 had over 25,000 participants, and Kaye wants to share the Tagai project with as many people in 2022. When we asked her what else she hopes young people take away from Moonhack this year, she said:
"I hope that people really get the connection to satellites in space and how these are going to influence us fulfilling the United Nations' Sustainable Development Goals. I really hope that comes through. Big picture though? That the kids have fun."
Moonhack 2022 runs from 10 to 23 October and is free and open to any young coder, whether they are part of a Code Club or not. The projects are already available in English, French, Dutch, and Greek. Arabic and Latin American Spanish versions are in preparation.
To take part with your young people, register on the Moonhack website.
Code Club Australia is powered by Telstra Foundation as part of a strategic partnership with the Raspberry Pi Foundation.