Young Rewired State – Festival of Code 2014
So, you may have seen on our twitter or elsewhere that we were a host centre for Young Rewired State's Festival of Code 2014. We had 6 young people join us at Pi Towers for a week: Ben, Rihanna, Amy, John, Finn and Dan.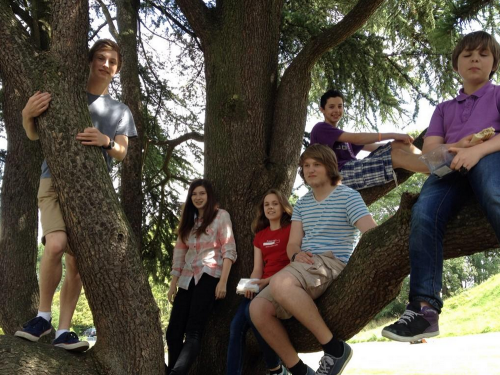 The aim of Festival of Code is to inspire and support young coders in creating something new – the only specification is that it must include an open data set.
From Monday to Thursday the teams worked on their own projects, Ace Your Place and Moodzi, with mentors and members of the Raspberry Pi team. We even had Twilio and Code on the Road pop by.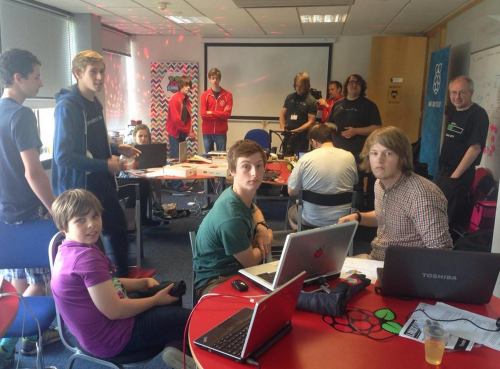 On Friday we all traveled down to Plymouth for the weekend to meet up with all the other centres.
I will hand over to Ben and Finn (part of team Ace Your Place) to tell you more…
Ben:
From the moment I stepped through the doors of Pi Towers I loved it. It was an incredibly creative and friendly atmosphere and all our mentors for the festival were really inspirational.
On the first day we came up with project ideas and split into groups; then worked on developing the project and preparing a presentation before we left on Friday.
I worked in a group of 4 on a project called Ace Your Place, a service that helps people pick the right region to move to when they're relocating.
The mentors were only there to help us when we needed it, and were brilliant at guiding us through the creative process. I learnt so much in general just from being around similarly minded young people, and of course from the mentors as well.
On Friday we travelled to Plymouth, along with everyone else taking part in the competition. The sheer number of focused young people was amazing, and the atmosphere was so exciting. Everyone couldn't wait to share their projects and see everyone else's, and though it was a competition, everyone was extremely supportive.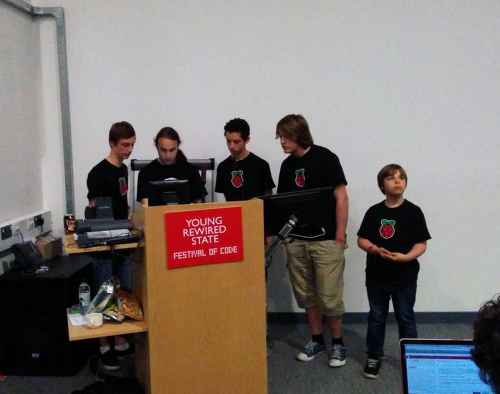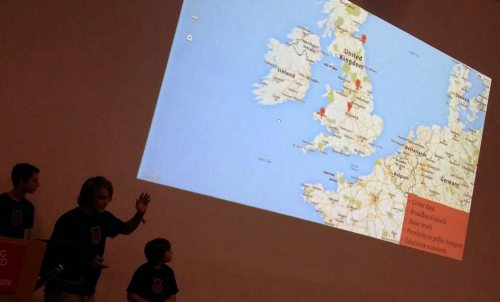 Through the various rounds of the competition we got to see a lot of the other projects, and I was amazed with the dedication of some of the other teams. It was a truly inspirational experience seeing the range and scope of all the ideas, with some of my favourites being "hook", a coat hook that interpreted the weather and told you what to wear (powered by a Raspberry Pi) and "QuickAid", a crowdsourced first aid service which informs and calls first aiders in the area when someone is in need of it.
On the whole, the Festival of Code was an enlightening, motivating and stimulating experience. The first part of my week at Pi Towers couldn't have been a better learning environment, and the weekend was immensely good fun and extremely inspirational. I've made new friends and acquired new knowledge, and I can't wait for next year!
Finn:
I personally really liked CityRadar, Miles Per Pound and QuickAid – which I thought was a really good idea and very well thought out.
When we had some free time it was mostly dominated by the photo booth…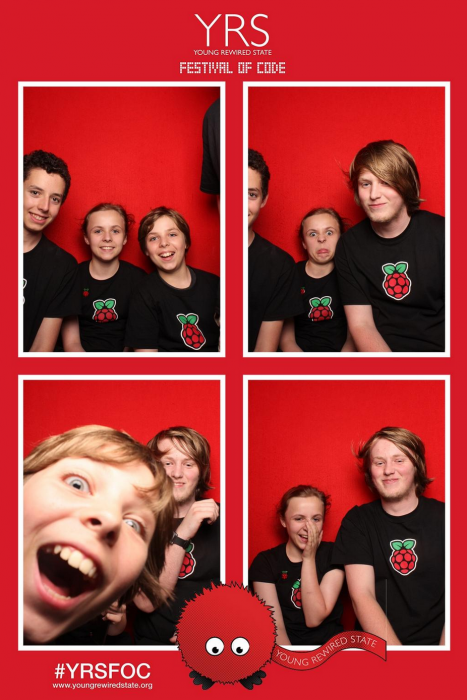 I found the music at the end interesting because I hadn't really heard that kind of music before – I quite liked it!
I definitely want to go to the Festival of Code again next year and would be delighted if I could do it with the Raspberry Pi Foundation.
Thanks Ben and Finn!

Amy and Rihanna's project Moodzi used the twitter API to tell you when was the best time to tweet particular keywords.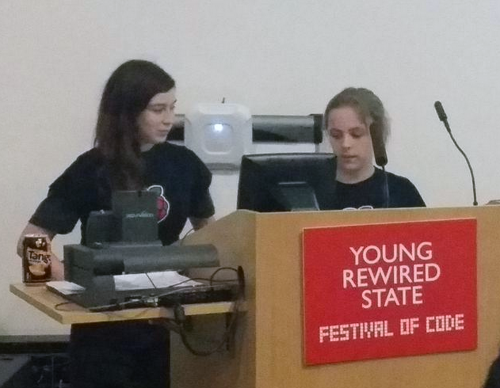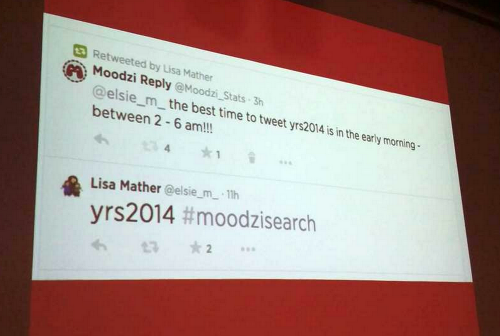 Whilst waiting for the coach home I even caught our YRSers hacking their RFID wristbands to send people off to random websites.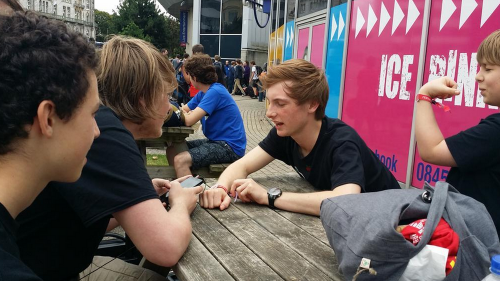 Also, in Plymouth Carrie caught up with her biggest littlest fan.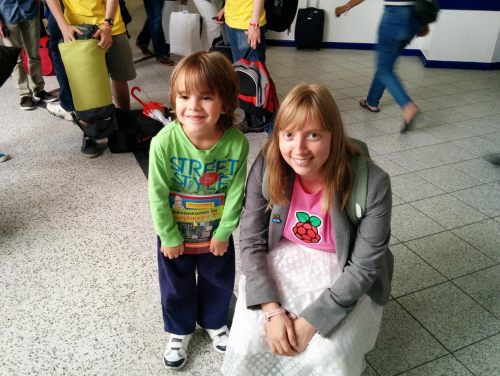 I can't wait until next year either.