Social Action Hackathon with the Scouts
When you think of the Scouts, do you think of a self-sufficient young person with heaps of creativity, leadership, initiative, and a strong team ethic? So do we! That's why we're so excited about our latest opportunity to bring digital making to young people with the world's leading youth organisation.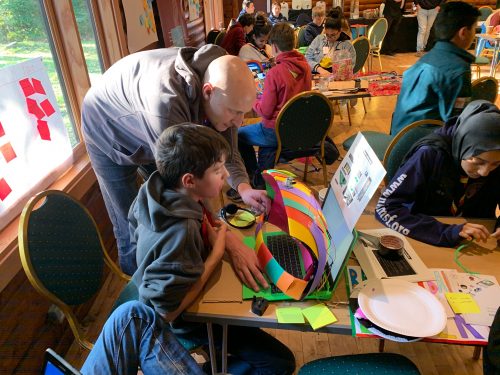 On 9 and 10 November, a large group of Scouts converged on their global headquarters at Gilwell Park in Surrey to attend a Social Action Hackathon hosted by a great team of digital making educators from the Raspberry Pi Foundation.
The event was to celebrate internet service provider Plusnet's partnership with the Scout Association, through which Scout groups throughout the UK will be given free WiFi access. This will allow them to work towards tech-based badges, including the Raspberry Pi Foundation's Digital Maker Staged Activity Badge.
The Social Action Hackathon
Over two days, the Scouts participated in our cutting-edge hackathon, where they were taught authentic agile development techniques; handed a crate of Raspberry Pi computers, electronic components, and construction materials; and given free rein to create something awesome.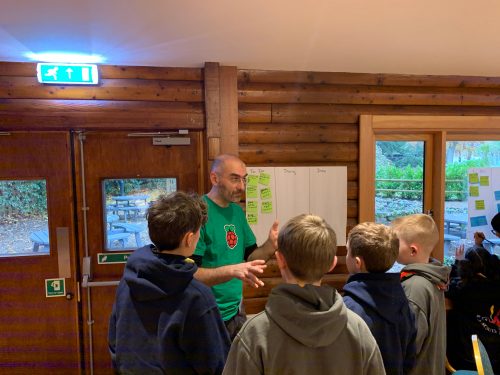 The Social Action Hackathon was designed to directly support the Scout Association's A Million Hands project, which aims to encourage Scouts to 'leave the world a little better than they found it' by engaging with their UK-based charity partners. During the Hackathon, the Scout Association asked the young people to create a technological solution that might benefit one of these important charities, or the people and communities that they support.
Creating with tech
First, participants were shown the capabilities of the technology available to them during the Hackathon by undertaking some short, confidence-boosting programming activities, which got them thinking about what assistive technologies they could create with the resources available. Then, they chose a call-to-action video by one of the A Million Hands charity partners as the basis of their design brief.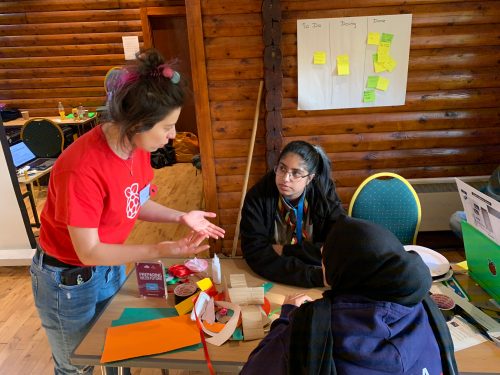 The event was designed to feel like a role-playing game in which teams of Scouts assumed the part of a fledgling technology start-up, who were designing a product for a client which they would bring to market. The teams designed and prototyped their assistive technology through a process used all over the world in technology and software companies, known as agile development methodology.
The fundamental principles of agile development are:
Only work on the most important things at any given point in time
Break those things into bite-sized tasks for individuals to work on autonomously
Catch up regularly on progress to work out what is important now, and change your plan to adapt if you need to
Start by making something simple that works, then add to it or change it into something better in several steps
The 'creation' phase of the Hackathon consisted of several 90-minute rounds called sprints, each of which began with a team meeting (or stand-up) just as they would in a real agile workplace. Teams broke their project idea down into individual tasks, which were then put into an organisational tool known as a kanban board, which is designed to allow teams to get an instant snapshot of their current progress, and to help them to problem-solve, and adapt or change their current focus and plans at each stand-up meeting.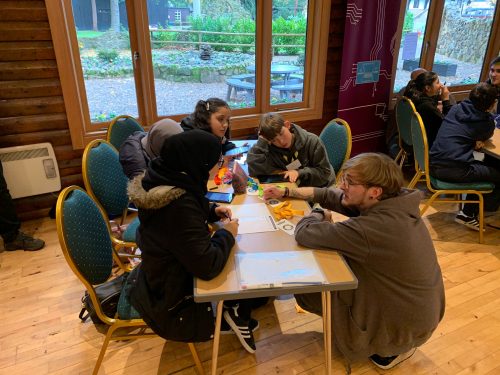 The final pitch
As their final task, teams had to present their work to a panel of experts. The four-person panel included the Raspberry Pi Foundation's Head of Youth Partnerships, Olympia Brown, and television presenter, Reggie Yates, an advocate for Mind, one of the A Million Hands charity partners.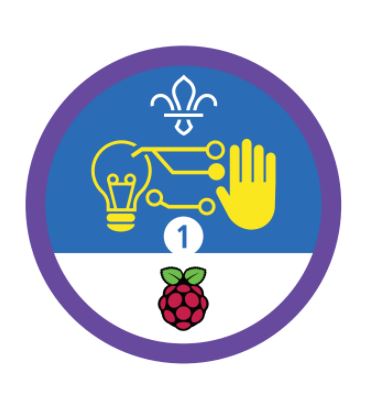 By completing the Social Action Hackathon, the young people also completed the fifth and most complex stage of the Digital Maker Staged Activity Badge in just two days — a real accomplishment!
Get involved!
If you think your Scout group might like to take their Digital Maker Badge, you can find free curriculum resources for all ages of Scout group, from Beavers to Explorers, on the Raspberry Pi Foundation partner page.