How young people can run their computer programs in space with Astro Pi
Do you know young people who dream of sending something to space? You can help them make that dream a reality!
We're calling on educators, club leaders, and parents to inspire young people to develop their digital skills by participating in this year's European Astro Pi Challenge.
The European Astro Pi Challenge, which we run in collaboration with the European Space Agency, gives young people in 26 countries* the opportunity to write their own computer programs and run them on two special Raspberry Pi units — called Astro Pis! — on board the International Space Station (ISS).
This year's Astro Pi ambassador is ESA astronaut Thomas Pesquet. Thomas will accompany our Astro Pis on the ISS and oversee young people's programs while they run.
And the young people need your support to take part in the Astro Pi Challenge!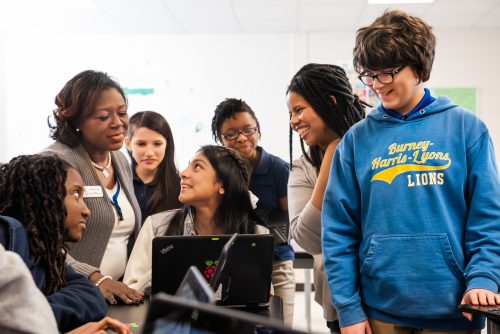 Astro Pi is back big-time!
The Astro Pi Challenge is back and better than ever, with a brand-new website, a cool new look, and the chance for more young people to get involved.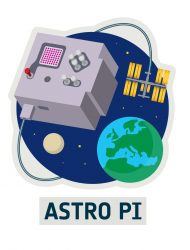 During the last challenge, a record 6558 Astro Pi programs from over 17,000 young people ran on the ISS, and we want even more young people to take part in our new 2020/21 challenge.
So whether your children or learners are complete beginners to programming or have experience of Python coding, we'd love for them to take part!
You and your young people have two Astro Pi missions to choose from: Mission Zero and Mission Space Lab.
Mission Zero — for beginners and younger programmers
In Mission Zero, young people write a simple program to take a humidity reading onboard the ISS and communicate it to the astronauts with a personalised message, which will be displayed for 30 seconds.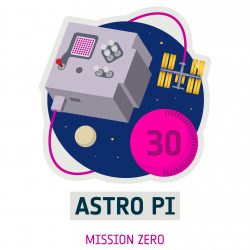 Mission Zero is designed for beginners and younger participants up to 14 years old. Young people can complete Mission Zero online in about an hour following a step-by-step guide. Taking part doesn't require any previous coding experience or specific hardware.
All Mission Zero participants who follow the simple challenge rules are guaranteed to have their programs run aboard the ISS in 2021.
All you need to do is support the young people to submit their programs!
Mission Zero is a perfect activity for beginners to digital making and Python programming, whether they're young people at home or in coding clubs, or groups of students or club participants.
We have made some exciting changes to this year's Mission Zero challenge:
Participants will be measuring humidity on the ISS instead of temperature
For the first time, young people can enter individually, as well as in teams of up to 4 people
You have until 19 March 2021 to support your young people to submit their Mission Zero programs!
Mission Space Lab — for young people with programming experience
In Mission Space Lab, teams of young people design and program a scientific experiment to run for 3 hours onboard the ISS.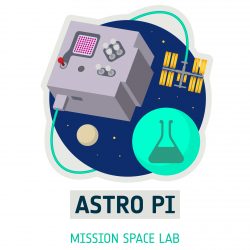 Mission Space Lab is aimed at more experienced or older participants up to 19 years old, and it takes place in 4 phases over the course of 8 months.
Your role in Mission Space Lab is to mentor a team of participants while they design and write a program for a scientific experiment that increases our understanding of either life on Earth or life in space.
The best experiments will be deployed to the ISS, and teams will have the opportunity to analyse their experimental data and report on their results.
You have until 23 October 2020 to register your team and their experiment idea.
To see the kind of experiments young people have run on the ISS, check out our blog post congratulating the Mission Space Lab 2019/20 winners!
Get started with Astro Pi today!
To find out more about taking part in the European Astro Pi Challenge 2020/21, head over to our new and improved astro-pi.org website.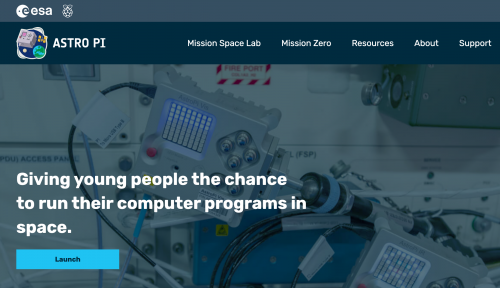 There, you'll find everything you need to get started on sending young people's computer program to space!
---
* ESA Member States in 2020: Austria, Belgium, Czech Republic, Denmark, Estonia, Finland, France, Germany, Greece, Hungary, Ireland, Italy, Luxembourg, the Netherlands, Norway, Poland, Portugal, Romania, Spain, Sweden, Switzerland, Latvia, and the United Kingdom. Other participating states: Canada, Latvia, Slovenia, Malta.