Try our new free machine learning projects for Scratch
Machine learning is everywhere. It's used for image and voice recognition, predictions, and even those pesky adverts that always seem to know what you're thinking about!
If you've ever wanted to know more about machine learning, or if you want to help you learners get started with machine learning, then our new free projects are for you!
Machine learning in education
When we hosted Scratch Conference Europe this summer, machine learning was the talk of the town: all of the machine learning talks and workshops were full with educators eager to learn more and find out how to teach machine learning. So this is the perfect time to bring some free machine learning resources to our projects site!
Smart classroom assistant
Smart classroom assistant is about creating your own virtual smart devices. You will create a machine learning model that recognises text commands, such as "fan on", "Turn on my fan", or my personal favourite, "It's roasting in here!".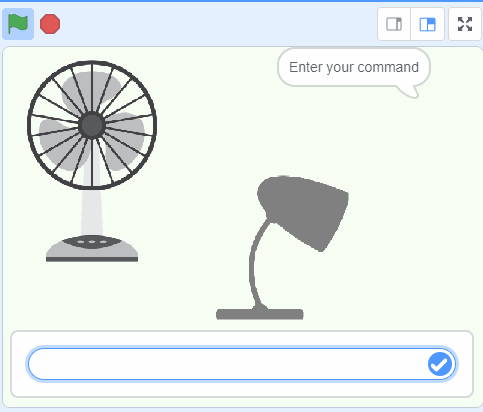 In the project, you will be guided through setting up commands for a desk fan and lamp, but you could pick all sorts of virtual devices — and you can even try setting up a real one! What will you choose?
Journey to school
Journey to school lets you become a psychic! Well, not exactly — but you will be able to predict how your friends travel from A to B.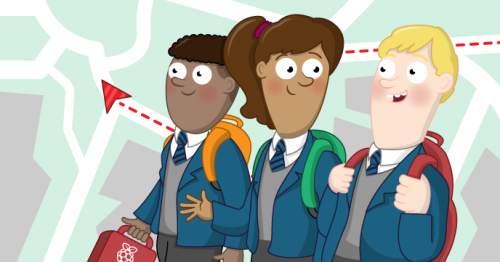 By doing a survey and collecting lots of information from your friends about how they travel around, you can train the computer to look for patterns in the numbers and predict how your friends travel between places. When you have perfected your machine learning model, you can try using it in Scratch too!
Alien language
Did you ever make up your own secret language that only you understood? Just me? Well, in the Alien language project you can teach your computer to understand your made-up words. You can record lots of examples to teach it to understand 'left' and 'right' and then use your model in Scratch to move a character with your voice!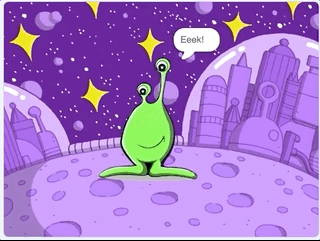 Train your model to recognise as many sounds as you like, and then create games where the characters are voice-controlled!
Did you like it?
In the Did you like it? project, you create a character in Scratch that will recognise whether you enjoyed something or not, based on what you type. You will train your character by giving it some examples of positive and negative comments, then watch it determine how you are feeling. Once you have mastered that, you can train it to reply, or to recognise other types of messages too. Soon enough, you will have made your very own sentiment analysis tool!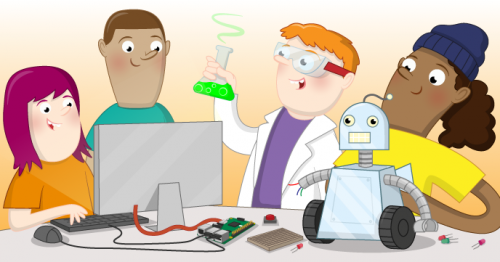 More machine learning resources
We'd like to extend a massive thank you to Dale from Machine Learning for Kids for his help with bringing these projects to our projects site. Machine Learning for Kids is a fantastic website for finding out more about machine learning, and it has loads more great projects for you to try, so make sure you check it out!